Vibrio in Crabs is Making Marylanders More than Just Crabby
Posted in Outbreaks & Recalls,Vibrio on July 7, 2018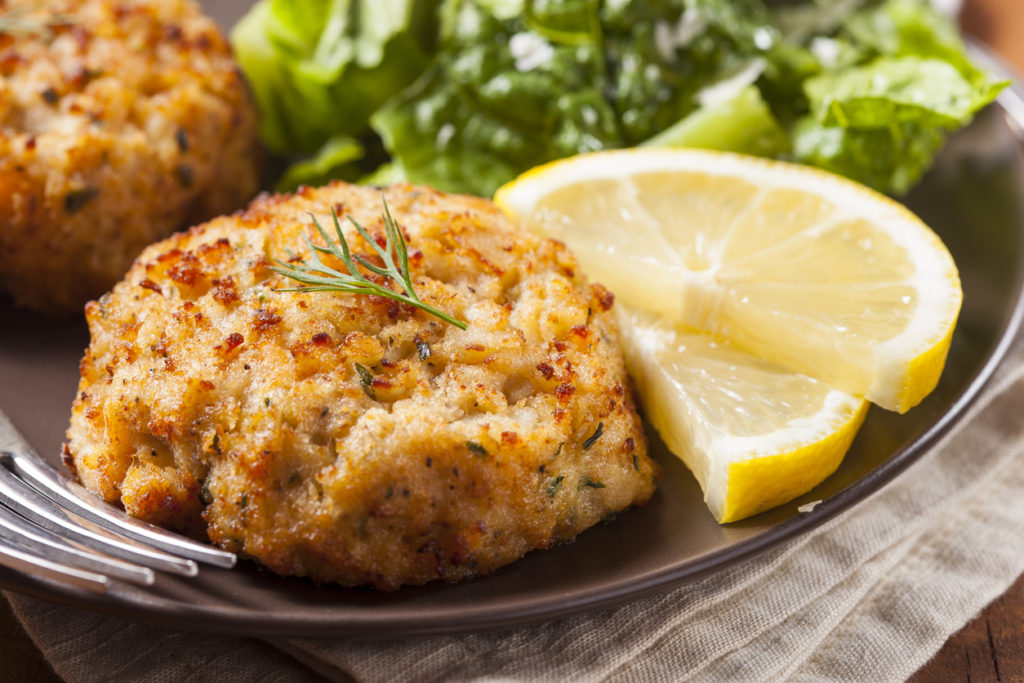 Fresh crab meat imported from Venezuela has been associated with several confirmed cases of severe bacterial illness known as Vibrio in the State of Maryland today. Crab meat found in plastic tubs can be found in many retail locations, but those residing in Maryland have been warned by the state's health department to beware.
How Did People Get Sick? 
Those who have become ill were exposed to Vibrio both in their households and by eating at restaurants. Those who became ill ate dishes like crab cakes – a staple in the diet of many Marylanders. Seafood salad and Crab Benedict dishes have also been affected by those choosing to use the packaged fresh crab meat. The crab meat that is in question was unpasteurized.
The Outbreak Info
So far, 9 cases have been reported in the State of Maryland, leading to 2 hospitalizations. There have not yet been reports of necrosis fasciitis (flesh-eating bacteria), which is a long-term potential complication of vibrio illnesses.
Crab on the Minds of Marylanders
Many people have been wary in Maryland recently, with crabbing in general. Importing foreign crab meat has been a concern for local crabbers. Importing has brought over 1,000 pounds of crab meat from Venezuela alone, making them the fourth country who imports the most crab meat into the United States. The other top grossing countries include: Indonesia, China, & the Philippines.
Other concerns with local crabbing in Maryland also originate from a labor shortage as well as recent changes to the laws on the use of food stamps to buy fresh crabs in Baltimore. There are also concerns of a crab shortage in the Chesapeake Bay, meaning that a lot of crab meat must be imported from other regions, both in the United States and internationally, to meet the crab meat demand.
Vibrio 
Many people have never heard of Vibrio and wonder what it is or what the symptoms are so that they can monitor themselves and their families. Vibrio loves salty water and warm temperatures. In some instances, it can often embed in open sores on skin. Vibrio also can be contracted by eating undercooked seafood that often can be mild, but the symptoms can also become deadly. Many people assume that any wound can become flesh-eating, but necrotizing fasciitis is quite uncommon. Necrotizing fasciitis means "causing the death of tissue" is a very serious infection and can spread quickly. You can get this complication from either method of exposure – foodborne or skin exposure.
What Marylanders (And the Rest of Us) Should Know About Vibrio
The local health department recommends anyone residing in Maryland should stop eating fresh crab meat that has been imported from Venezuela. These packages have many brand names, so be sure to check labels and know where you meat is coming from.
Those outside of Maryland should also heed this warning, especially for those who eat raw seafood and oysters.
The symptoms of Vibrio include:
Vomiting
Watery diarrhea
Abdominal cramping
Fever
Headache
Bloody stools
Nausea
The illness can occur within 24 hours after the ingestion of the contaminated meat.  If you have recently eaten fresh crab (or raw oysters) and have these symptoms, medical intervention is recommended. For more severe cases, emergency medical attention is recommended.
People with weakened immune systems are more susceptible for severe symptoms of Vibrio. Those who are known to be high risk can exhibit additional severe symptoms, including: sudden chills, shock, severe edema and skin inflammation, and skin lesions.  High risk individuals include: young children, the elderly, those who are pregnant, and those undergoing treatments or suffering from diseases that weaken the immune system (including cirrhosis of the liver).
How To Handle Vibrio in Your Household
While Vibrio is not contagious (meaning you can not pass it from person to person after contracting it), you should still take caution if you believe you have been infected.
Be sure to properly wash your hands after using the restroom, which seems like a pretty obvious thing to do, but be vigilant in hand washing.
Prepare seafood properly by cooking it and not consuming raw or undercooked seafood. Vibrio can be killed by boiling, steaming heavily, deep frying, or baking. Remember to toss the shells that do not open. The best method to ensure that foods have been cooked properly is to always have a meat thermometer on hand and know proper cooking temperatures for all foods by keeping a guide.
Wiping countertops and cutting boards and properly washing of knives and other utensils helps a tremendous amount. We keep our dishwasher set on a higher setting than a lot of people we know, but I like the idea of using very hot water and the heat dryer to make sure that any bacteria is gone from our kitchen products.
Treatment: if you have been diagnosed with Vibrio usually happens at home unless on the more serious side. The treatment includes drinking plenty of fluids because dehydration occurs which is often described as explosive.
Add electrolytes to your fluids. These can be found in your local pharmacy and can just be added to water that you drink or any other type of liquid. These electrolytes include vitamins and minerals vital to helping a person rehydrate with this illness.
While many of us grew up eating foods a certain way we now know all of the dangers that can come from them, and we have ways to take precautions. Just as the Maryland Health Department has mentioned with this Vibrio outbreak linked to fresh crab meat, if you are aware of the illness, it is a good idea to just stop eating the infected products until you know things are safe.
The key is here better safe than sorry. The internet has been a huge factor in being able to share these illnesses with family and friends to spread the word. In days past, we had to rely on daily news media outlets which played at noon and 6, sometimes even at 11. There were also daily newspapers, but often by the time the news came out it was too late to get information. Today, when something breaks most of us know sometimes within minutes, and this is a key to being safer. I personally have learned more from social media about foodborne illnesses in the past few months than I ever knew before. We learn about recalls, safety notices and other important information.
Vibrio lawyer Jory Lange is one of the nation's leading food poisoning lawyers. Mr. Lange has helped families from the Mid-Atlantic to the Midwest, from Florida to California, and in states across the nation.
If you or someone in your family tested positive for vibriosis and you would like to know more about your legal rights, call (833) 330-3663 to get answers now.
By: Samantha Cooper, Contributing Writer (Non-Lawyer)