Vietnamese Pork Rolls Listeria Recall
Posted in Listeria,Outbreaks & Recalls on November 23, 2018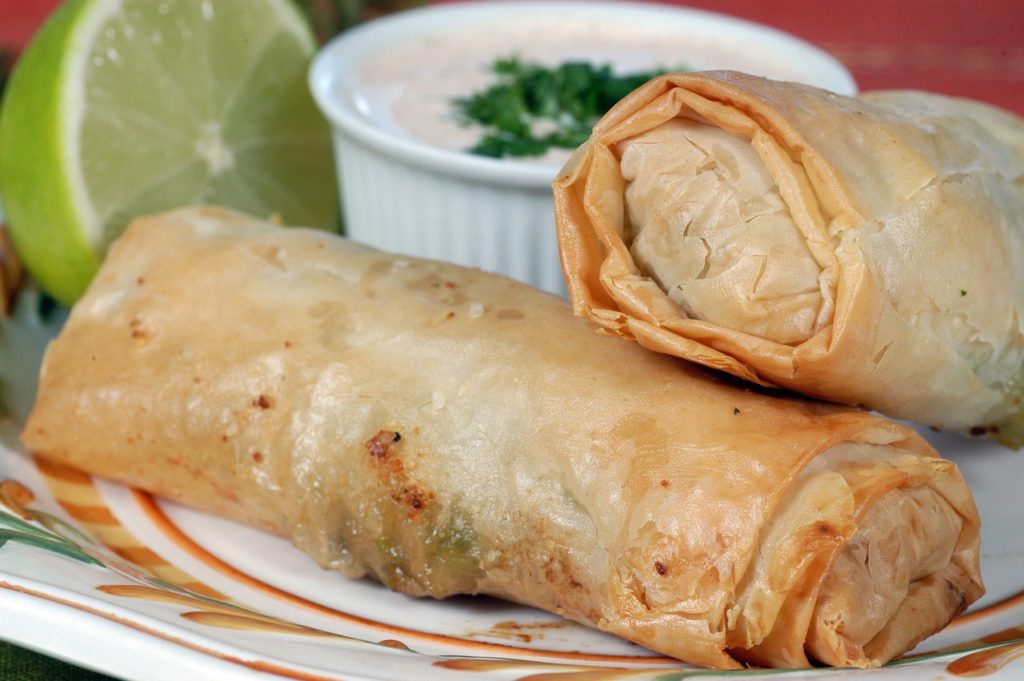 The Food Safety Inspection Service of the US Department of Agriculture is recalling seven kinds of Vietnamese pork rolls distributed by Long Phung Foods of Houston, Texas over fears that they may be contaminated with Listeria monocytogenes. The recall was announced just before Thanksgiving last week. Here is what you need to know about the Vietnamese Pork Rolls Listeria Recall:
The Breakdown
Seven different brands of pork rolls are affected, including Long Phung 1988 Gio Lua Vietnamese Brand Cooked Pork Patty Roll in both 16 and 32 ounce sizes, Cha Que Vietnamese Style Cinnamon Pork Patty Roll, Gio Hue Vietnamese Brand Garlic and Pepper Pork Patty Roll, the Gio Hue Vietnamese Cooked Pork Patty Roll with Garlic Seasoning, the Cha Chien Vietnamese Style Fried Pork Patty, and the Gio Bi Vietnamese Style Cooked Pork and Pork Skin Patty Roll. The products came in 14, 16, and 32 ounce sizes. All of the recalled products were flavored with anchovy sauce.
The products affected by the recall were produced on a range of dates between the 21st of May and the 16th of November 2018. Their establishment number marked in the USDA seal on the packaging is EST. 13561. Although the products were produced in Texas, they were distributed to distributors and retailers across the country.
The FSIS is concerned that some of the pork rolls may still be in people's freezers. Because the ready-to-eat products are meant to be kept frozen until they're prepared, there's a chance that some people may have purchased the pork rolls before the announcement of the recall and still have them on hand. If this describes you, please go to your freezer and throw them out, as they're no longer considered safe to eat, even after you reheat them.
The government became aware of the recall while in the course of investigating different cases of infection with Listeria. Four different patients – one in Louisiana, one in Texas, and one in Tennessee – were hospitalized with listeriosis between the 1st of July and the 24th of October 2018. Isolates of bacteria collected from those four patients were subject to genetic analysis, and the results of that genetic analysis were subsequently plugged into nationwide databases that track the genetic profiles of different strains of bacteria. Officials subsequently became aware that these four different cases of listeriosis were closely related to one another on a genetic level, even though the patients in question were separated by considerable distances.
That discovery kicked off a further investigation of what might have infected these four people with listeria. Interviews were conducted with those who had fallen ill to determine whether there was a common element linking their cases. All four of the patients were women; they ranged in age from 34 to 84 years old, with a median age of sixty. All four had been hospitalized by their illness, and so far all four had survived.
When follow-up interviews were conducted, the patients all reported having eaten Asian foods during the window when they were likely exposed to the listeria. They also reported shopping at different retail locations that carried Long Phung foods.
Investigators followed up by paying a visit to the facility where Long Phung Foods processes and packages their products, including Vietnamese-style pork rolls On November 19th, whole genome sequencing of bacterial samples taken from that location revealed that a strain of listeria picked up in the sample was a genetic match to the strain of listeria that had infected the four. That was enough evidence for the government to conclude that Long Phung products were the likely source of the outbreak. The FSIS announced the recall the next day.
The CDC is advising anyone who is still in possession of these products to throw them away. Additionally, they should make an effort to sanitize the shelves and walls of whatever storage space the pork products were kept in.
The product should be disposed of even if you ate some of the pork rolls and nobody appeared to fall ill. Additionally, the CDC advises that "retailers should clean and sanitize deli slicers and other areas where recalled pork products were prepared, stored, or served. Follow the manufacturer's recommendations for sanitizer strength and application to ensure it is effective."
Here is how the Food Safety and Inspection Service describes the symptoms of infection with listeria: "Listeriosis can cause fever, muscle aches, headache, stiff neck, confusion, loss of balance and convulsions sometimes preceded by diarrhea or other gastrointestinal symptoms. An invasive infection spreads beyond the gastrointestinal tract. In pregnant women, the infection can cause miscarriages, stillbirths, premature delivery or life-threatening infection of the newborn. In addition, serious and sometimes fatal infections in older adults and persons with weakened immune systems."
Adults with healthy immune systems are usually well-equipped to survive a bout of listeriosis. Children, the elderly, and the immunocompromised are at higher risk of getting sick in the first place, and they're also at higher risk of that sickness progressing into severe illness or death. Listeria typically presents one to four weeks after exposure, although sometimes it can incubate for longer than two months before symptoms appear.
As noted there, the bacteria is particularly dangerous if you're expecting. If you or someone you know is pregnant, you should be particularly careful to avoid these products or any others that are suspected of adulteration with listerossis.
Listeriosis is treated with antibiotics. If you suspect that you've fallen ill, you should seek advice from your medical provider as soon as possible. In the meantime, watch this space, and we'll continue to provide you with updates on this case and other recalls of note.
Our Listeria Lawyer is Here to Help You
If you believe you have developed Listeria after eating pork rolls, we want you to know that a Listeria lawyer at the Lange Law Firm, PLLC is currently investigating this matter, helping several families already involved in the outbreak, and offering free legal consultations. Our lawyer, Jory Lange, and became a lawyer to help make our communities and families safer.
If you or a loved one have become ill after eating pork rolls, you can call (833) 330-3663 for a free consultation or complete the form here.
By: Sean McNulty, Contributing Writer (Non-Lawyer)