Whirlpool Hot Tub at Waco Family YMCA Investigated for Legionnaires' Disease Outbreak
Posted in Legionella,Legionnaire's disease,Our Blog,Outbreaks & Recalls,Water on February 27, 2019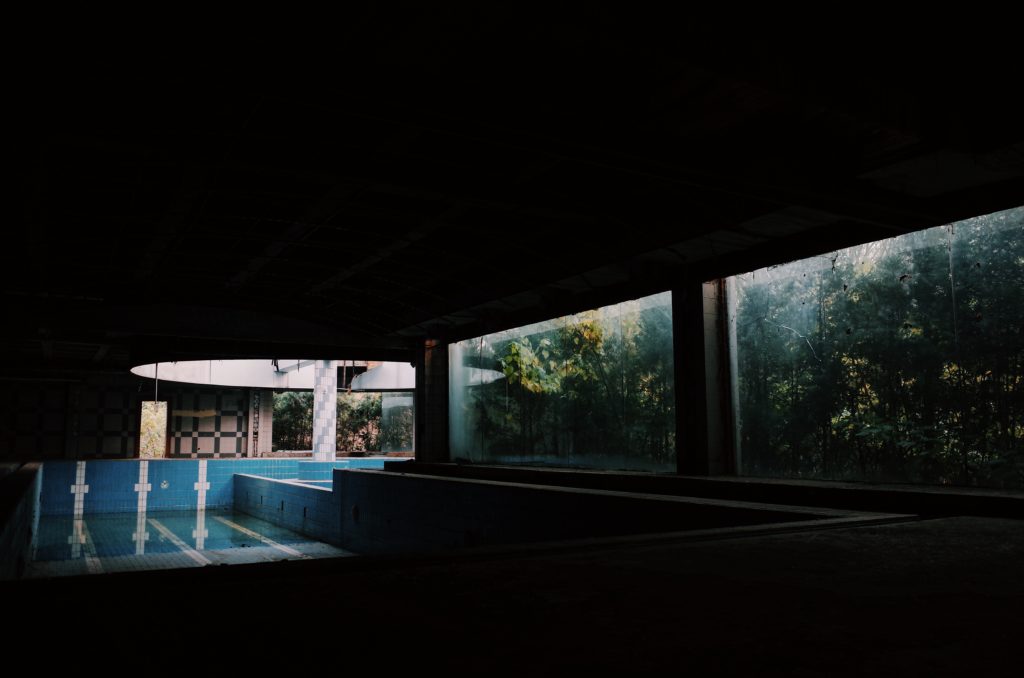 The Waco-McClennan County Health District is investigating two cases of Legionnaires' disease at the Waco Family YMCA located at 6800 Harvey Rd.  The CEO of YMCA of Central Texas, Rodney Martin, said, "Exposure to the Legionella bacteria may have occurred at the Waco Family YMCA.  Hot tubs specifically are a potential source and in both instances there was exposure in the hot tub area." Here is what you need to know about the Waco YMCA Legionnaires Legionella outbreak.
What We Know
According to Martin, "While the source of the bacteria has not yet been determined, the Waco Family YMCA is working closely with the health department to follow appropriate steps to protect the health and wellbeing of our members and guests."
YMCA has closed the whirlpool hot tub.  It will remain closed while the hot tub water is tested.
In a posted notice, YMCA urged anyone who developed pneumonia after visit the Waco Family YMCA between February 4th and February 21st should see their doctor and be tested evaluated for Legionnaire's disease.
Legionella and Legionnaires Disease
Ever heard of Legionnaires' disease? It is not uncommon for someone to have never heard of the disease. In fact, its discovery is relatively new in comparison to older diseases, like Salmonella. But this severe, and at times lethal, form of pneumonia should not be underestimated.
Legionnaires' disease is a severe form of pneumonia (a severe one) caused by inhaling Legionella bacteria.The bacteria naturally occurs in freshwater, like lakes and streams. But it can infect waters in man-made water systems that can directly affect humans. A manmade water water system can include anything from shower faucets, hot tubs, air conditioners, hot water tanks, heaters, fountains, and large plumbing systems. When these water systems go untreated and have poor maintenance, this is when Legionella overgrowth becomes a problem. A Legionella bacterium can easily spread in water systems it is present in. Some sources of Legionella bacteria include: street cleaning trucks, dishwashers, cooling towers, dishwashers etc.
The bacteria is not contagious, meaning it does not spread from person to person. Most people become infected by inhaling the bacteria in the form of mist or water vapor. It, easily infects those who have a compromised immune systems – like smokers, elders, kids, pregnant women, cancer patients, organ transplant patients, etc. Those with asthma or lung related problems are also at high risk for infection. People with cancer, underlying illness such diabetes, kidney failure and liver failure are in this high-risk category as well.
Legionnaire's disease encompasses around 2-9% of all the pneumonia cases that are diagnosed in a given year. In the United States alone, the case count of Legionnaires' disease each year is around 8000-18000. Almost all of those who become infected with the disease require hospitalization. The disease also has a high mortality rate, 10%. It is most common in summer and fall. Although, it can happen at any point of the year.
The symptoms are relatively common and flu-like in nature. Someone may have a cough, shortness of breath, a headache, muscle aches, and a fever. In some instances, the fever can reach up to 107 degrees Fahrenheit. More severe cases develop into a serious form of pneumonia.
The symptoms can usually take around 2 weeks to develop. The infection begins with symptoms like headache, chills, fever and muscle pain.
After some days, an infected person can develop another set of symptoms like: shortness of breath, coughing, headache, mental confusion, chest pain and other gastrointestinal problems. Almost half of patients develop neurological symptoms, like confusion or some other mental changes.
Legionnaires disease primarily affects the lungs and can cause problems with breathing. Another form of Legionnaires disease can cause Pontiac fever. This does not affect the lungs but causes fever and muscle pains. These patients do not have pneumonia and recover within 2-5 days of treatment.
The diagnosis of Legionnaires' disease is also difficult, as it mirrors pneumonia. Usually a physician will order a chest xray or examine the phlegm of an infected person for the presence of Legionella bacteria. As Legionella bacteria multiply within human cells, strong antibiotics are used to quell the infection.
Legionnaires Disease on the Rise
According to several studies, Legionnaires' disease has shown a drastic increase in the past few years. Some figures have suggested an increase in 450% of cases in the last 2 decades. In 2017, Legionnaires' disease cases have been found everywhere from a Las Vegas hotel, hotels in Nashville, a New York police station and apartment complexes, a Florida gym, and even everyone's most favorite place on Earth – Disneyland.
However, the most common facilities for the outbreak of Legionnaires' disease are in hospitals, hotels, and long term care facilities.
About 6,000 cases of Legionnaires' disease was reported in 2015.  Though the CDC expected that is very underestimated because the disease is often underdiagnosed.  This may not sound like much, but with a one in 10 mortality rate, it is quite concerning.
Our Lawyers Can Help You:
Our lawyer, Jory Lange, is one of the nation's leading Legionnaires disease lawyers and has helped families all across the nation. If you have developed Legionnaires disease, we want you to know that a Legionnaires lawyer at the Lange Law Firm, PLLC is currently investigating the matter and offering free legal consultations.
Those diagnosed with Legionnaires' disease may be entitled to compensation.
Get in touch with us for a free no-obligation legal consultation by giving a call on (833) 330-3663 or complete the form here.
By: The News Desk