Walmart Cyclospora Bagged Salad Recall
Posted in Cyclospora,Cyclospora,Our Blog,Outbreaks & Recalls on June 30, 2020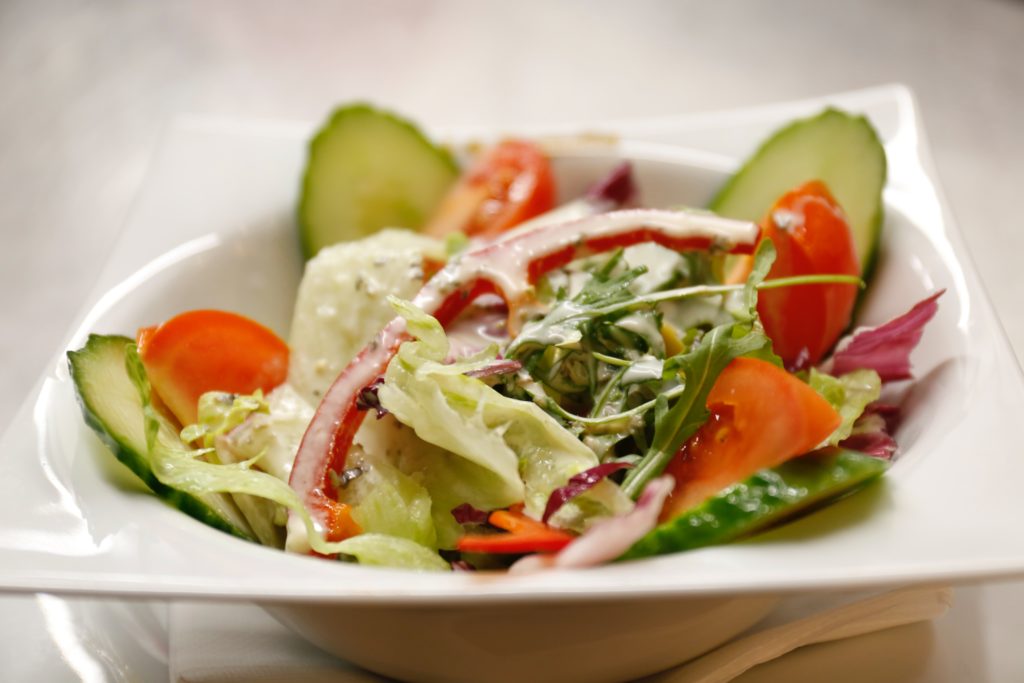 As if we don't have enough to deal with as the pandemic continues to keep us home; a new outbreak has required the attention of the FDA, the CDC, and local grocery establishments. Food safety never takes a break so we don't either. While we have talked about this before, I would say it is one of the lesser known dangers: Cyclospora. If you haven't heard about it yet, keep an eye out for the Walmart Cyclospora Bagged Salad Recall in your neck of the woods.
While you have taken a few minutes out of your day to expand your knowledge and learn new ways to keep your family safe, let's take the time to discuss this new outbreak. If I haven't said this before, I am glad we have this time together. It means so much to me that we can talk about important topics together so we can all be safe. Time is always of the essence in cases such as these, so let's jump right in.
What We Know
The CDC released this report about a possible outbreak. It didn't take long to compile numbers, reach out to local hospitals, and let the general public know what was happening and where the outbreak numbers were concentrated. Here is what we know:
Traceback information has pointed to Fresh Express, a company that produces bagged salad.
Bagged garden salad mix is the suspect. Bagged salad consists of iceberg lettuce, carrots, and red cabbage. We have all seen or eaten this at one time so we know what to look for.
The stores involved with the recall are: ALDI, Hy-Vee, Jewel-Osco, and Wal-Mart.
206 laboratory cases have been confirmed
8 states have reported cases: North Dakota, Minnesota, Wisconsin, Illinois, Iowa, Nebraska, Kansas, and Missouri
23 individuals have been hospitalized
0 deaths have been reported
Walmart Cyclospora Bagged Salad Recall
Wal-Mart, being one of the largest grocery chains, was obviously on the list of stores the contaminated product was distributed to. Each grocery store involved with this recall uses a different name for their product but it was all made by the same company.
Wal-Mart sells the Marketside brand – this is what we need to look for while shopping there. Here is a picture of the package for a better visual reference.
More specifically, here are the details of the recalled packages:
Marketside Classic Iceberg Salad: 12-ounce UPC Code 6 81131 32894 4
Marketside Classic Iceberg Salad: 24-ounce UPC Code 6 81131 32895 1
Best-If-Used-By-Date: May 19 through July 04
Distributed to select stores in Iowa, Minnesota, Michigan, Nebraska, North Dakota, South Dakota, and Wisconsin
While it may sound silly, the direction from the CDC is to NOT eat this contaminated food. I took the time during the writing of this to check my refrigerator, and you should too. Go ahead, I'll wait.
"Wal-Mart retail stores are removing the recalled product from store shelves and inventories. If customers have the recalled Marketside Classic Iceberg, they should discard it immediately and not consume it." (source)
I believe it is the quick responses of the CDC in recent years that has kept us safe not only from the spread of outbreaks but by having information to help us to how to keep food safe.
What is Cyclospora?
One of the reasons we hear little about Cyclospora is that is it not a bacteria but actually a parasite. When we ingest food that has this nasty parasite on it, there are a few symptoms we need to be aware of. These symptoms can look a lot like food poisoning but need to be treated differently. These symptoms include:
Fever
Vomiting
Diarrhea
Loss of appetite
Cramping
Bloating
Nausea
Fatigue
Increased gas
As with food poisoning, it is important to seek medical help when one or more symptoms persist. Medical experts can not only determine what the problem is but can help get you on a speedy road to recovery.
One of the issues associated with Cyclospora is the time it can take before any symptoms appear. From the time of ingestion, it can take up to a week for any symptoms to show. Along with making it harder for health agencies to use Traceback information it also makes it more difficult for doctors to know how to treat. Taking the time to remember what types of food we have eaten when we do get sick is an important part of getting help.
Prevention
It is important to point out that part of prevention is our responsibility and part of it is knowledge. During the first few days, information about this outbreak determined that not only were grocery stores selling the contaminated bag lettuce; but a large group of individuals reported getting sick after eating at a local restaurant.
When it comes to prevention, outside of obtaining information about an outbreak and taking steps within our own homes, we need to understand and remember one simple procedure while preparing food:
Wash produce before eating.
As a food safety enthusiast, I am also guilty of forgetting this from time to time. But, this one simple step can prevent not only Cyclospora but a myriad of food poisoning possibilities.
Depending on what type of produce you are preparing, sometimes a simple rinsing is enough. Other times nothing more than a scrub can make all the difference. At any rate, taking a few extra minutes to wash produce can save days of some of the worst illness you can have.
Now What?
As with every recall, take the steps needed to keep your family safe seriously. If that means throwing away products that are a danger (it usually does) stop whatever you are doing and throw it out. Use the pictures I have linked and the informational page from the CDC to check what produce you may have and remove it from your kitchen.
As always, I want to take removal a step farther for us. Once you have tossed the recalled food, take the time to clean out the bin or part of the refrigerator you stored it. This extra step is precautionary but why not get in the habit of cleaning everything for the "just in case" effect?
Paying special attention to outbreak news is where we need to start. Coming here and reading more is also great. But, I want to encourage each of us to keep learning. Knowledge is our best defense.
In the weeks to come, as more information becomes available, we will be here to keep you up to date. Stay safe.
The Lange Law Firm 
Our mission is to help families who have been harmed by contaminated food or water.  When corporations cause Cyclospora food poisoning outbreaks or Legionnaires' disease outbreaks, we use the law to hold them accountable.  The Lange Law Firm, PLLC is the only law firm in the nation solely focused on representing families in food poisoning lawsuits and Legionnaires disease lawsuits.
If you or your child was infected with Cyclospora or any other parasite and are interested in making a legal claim for compensation, we have a Cyclospora lawyer ready to help you.  Call us for a free no obligation legal consultation at (833) 330-3663 or send us an e-mail here.
By: Dwight Spencer