First Lawsuit Filed in Washington Heights Legionnaires' Outbreak
Posted in Legionella,Legionnaire's disease,Our Blog,Outbreaks & Recalls on February 19, 2019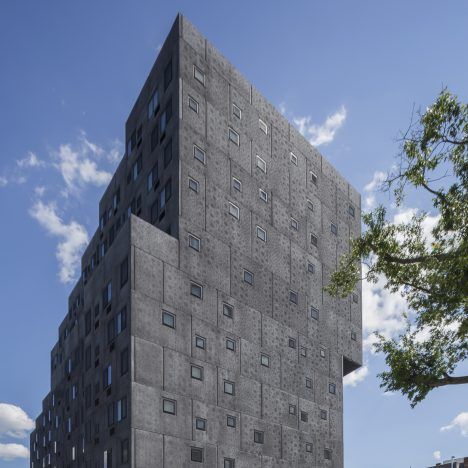 Last Summer may be full of fun memories, vacations, and time spent with family for many people.  But not everyone.  For those who suffered from Legionnaires' disease as a result of infection related to the Washington Heights Legionnaires' outbreak, memories sound a bit more like hospital beds, painful breathing, and rehabilitation.  For many, it is not yet a memory, but a daily reality.  Particularly for one Washington Heights woman who was the first to file a lawsuit related to the summer outbreak.  She is represented by prominent Manhattan attorney Scott Harford and national Legionnaires' disease lawyer Jory Lange.
Her Experience
How can something as simple as water vapor affect someone's life so drastically and permanently?  Improper cooling tower management.
According to a recent press release confirming this first lawsuit, "The complaint alleges that she developed Legionnaires' disease after breathing water vapors contaminated with dangerous legionella pathogen.  She initially experienced dizziness, fatigue, nausea, coughing, difficulty walking and talking, body aches, and fever.  She sought medical treatment and was hospitalized for over a month."
Almost a year later (8 months) her life is still not back to normal.  She hasn't made it back to her own home yet.  She is still undergoing rehabilitation treatments in an inpatient rehabilitation center.  She is not yet strong enough to return to home or work or her normal life.
"This is one of the most severe Legionnaires' cases that I have seen," says attorney Scott Harford.  "She hopes to be able to go home soon."
The Washington Heights woman lives very close to the Sugar Hill Project (just a few blocks away) – the site of the Legionnaires' disease contamination.
Cooling Tower Contamination
The City of New York's Department of Health and Mental Hygiene (DOHMH) identified the Sugar Hill Projects cooling tower as the source of two Legionnaires' disease outbreaks affecting residents last summer and fall.  Their investigation determined that outbreak patients were infected with the same exact (and very rare) strain of legionella bacteria found in the Sugar Hill Project cooling tower.
"The fact that invisible water vapor from a cooling tower can carry deadly pathogens like Legionella, and can cause so many hospitalizations and deaths, is alarming," said attorney Jory Lange.
While certainly tragic, this Washington Heights woman is not alone.  The DOHMH confirmed 27 people in last summer's outbreak.  Almost all of them required hospitalization (25 of them) and there was 1 death.  During the second Legionnaires' disease outbreak months later in the fall, another 32 people were infected.  Again, almost all of them required hospitalization (30 of them) and there was another death.
What is Legionnaires' disease?
Legionnaires' Disease
Legionnaires' disease is caused by infection with the legionella bacteria.  Those who become sick after exposure to legionella may develop either Legionnaires' disease or Pontiac fever.  Pontiac fever is a much milder illness than Legionnaires' disease and does not include the tell-tale pneumonia symptoms.
Legionnaires' disease if often underdiagnosed as it is very similar to other types of pneumonia and lung infections.  Symptoms include fever, shortness of breath, cough, muscle aches, and headaches.  In addition to typical pneumonia symptoms, patients may also experience diarrhea, nausea, and confusion.
Symptoms generally appear around 2 to 10 days from first exposure, though some people may take up to 2 weeks before they become symptomatic.  The CDC recommends that if you have been exposed to legionella – "have used a hot tub, spent any nights away from home, or stayed in a hospital in the last two weeks" and begin developing pneumonia symptoms you should see your doctor right away and indicate your potential exposure.
Legionnaires' disease is often diagnosed with a chest x-ray to confirm pneumonia followed up with a urine test and culture from sputum (or phlegm) samples.  In some cases, washings from the lung may also be cultured to confirm presence of the deadly bacteria.
Antibiotic treatment is necessary to kill the bacteria growing and thriving in the body. Most cases show antibiotic treatment as quite successful.  Generally healthy people tend to recover easier, but they often still need hospital care.  Others are not so lucky.  About 1 in every 10 infected with Legionnaires' disease will die due to complications such as lung failure.  Those odds become worse for those who contract Legionnaires' disease during a hospital stay.  That statistic rises to a whopping 1 in 4.
Health Department Statements
In an October statement, just months after the previous Legionnaires' disease cluster that ended in mid-August and the second cluster began in late September/ early October, acting health commissioner Dr. Oxiris Barbot indicated the department suspected the hot weather leading up to the cluster was the cause.  He continued, "New York City has the strongest enforcement regarding cooling towers in the nation, and we continue to take aggressive steps to respond to this cluster and prevent more people from becoming sick."
He indicated that the department was investigating every cooling tower in the area, and "ordering landlords to remediate where necessary and has provided information to residents."  He explained that "the risk to residents of contracting Legionnaires' disease remains very low" but "adults with flu-like symptoms like fever, cough, or difficulty breathing should seek immediate medical attention."
The DOHMH reached out to health care professionals in a health alert suggesting that they test for legionella infection when evaluating adults with symptoms of pneumonia.  They indicated that BOTH the urine antigen and sputum/respiratory culture should be tested, particularly if they reside, work near, or have visited the Lower Washington Heights area of Manhattan since September 11, 2018.
The alert explained that this testing not only assists clinical treatment of the patient, but also helps to detect and better characterize outbreaks.
Those who have or are still recovering know their fight is still not over.  This Washington Heights woman is not the only case being considered.  According to the press release, "Jory Lange and Scott Harford represent several Washington Heights residents who were hospitalized with Legionnaires' disease because of the outbreaks last summer and fall."
Our Lawyers Can Help You:
Several residents in the Washington Heights have retained The Lange Law Firm, PLLC in the Legionnaires outbreak.
Our lawyer, Jory Lange, is one of the nation's leading Legionnaires disease lawyers and has helped families all across the nation. If you have developed Legionnaires disease, we want you to know that a Legionnaires lawyer at the Lange Law Firm, PLLC is currently investigating the matter and offering free legal consultations.
Those diagnosed with Legionnaires' disease may be entitled to compensation.
Get in touch with us by giving a call on (833) 330-3663 or complete the form here.
By: Heather Van Tassell, Contributing Writer (Non-Lawyer)