Weed Food Poisoning
Posted in Our Blog,Salmonella on August 18, 2023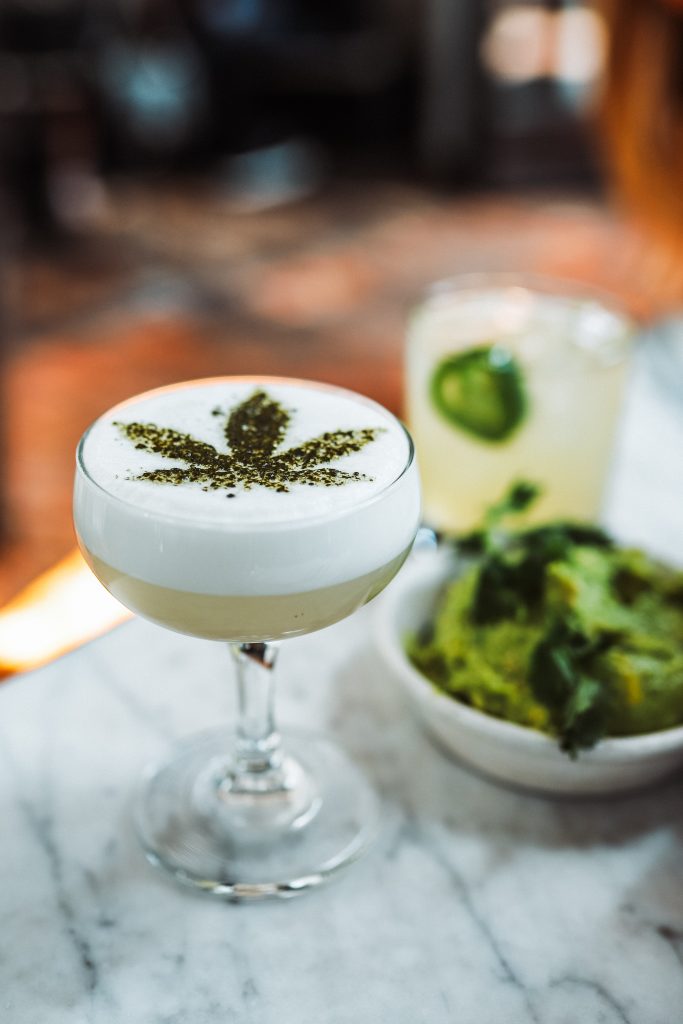 Under federal law, possession of cannabis in any form is not legal.  This includes, but is not limited to flowers, edibles, oils, and vape products.  There are a few FDA-approved medications that contain cannabis-derived products, such as CBD or synthetic products related to cannabis. Yet, we are starting to see Weed Food Poisoning.
However, the state of New York has relaxed these laws within the state, with certain caveats. Medical cannabis has been legally available to New Yorkers through the state's medical marijuana program since 2014.  On March 31, 2021 The Marihuana Regulation & Taxation Act (MRTA) was signed into law, legalizing adult-sue cannabis in New York State.  This legislation created a new office to regulate use, sale, tax, and trade called the Office of Cannabis Management (OCM) that is governed by a Cannabis Control Board.  This office issues licenses and develops regulations outlining how and when businesses can participate in this new industry.
Cannabis products are now legal for adults 21 and older, within limits. If of age, one may possess up to three ounces of cannabis, up to 24 grams of concentrated cannabis for personal use, and store up to 5 pounds.  Adults can even grow up to three plants at home, and those with more than one adult in the home are allowed to grow up to six plants.  All other product must be purchased through certified dispensaries to ensure appropriate paperwork (and likely taxes) are managed and safe product is consumed.
The state of New York has even allowed cannabis smoking in public wherever smoking tobacco is allowed.  The smoke-free air laws already placed limitations on where New Yorkers could smoke tobacco, but many public spaces are still on the list.
However, there are a few exceptions that apply to cannabis smoking.
Must be 21 years or older
The legal age for cannabis in the state of New York is 21 years or older.  So this should come to no surprise.
Use is not allowed in motor vehicles
Even if the vehicle is parked, use is not allowed in a motor vehicle.  This goes in line with most states' alcohol open-container laws.
Use is not allowed in outdoor dining areas at restaurants
Most dining areas are a smoke-free zone, for both tobacco and cannabis.  The New York policy stands firm on cannabis use in outdoor dining areas at restaurants, regardless of the establishments tobacco policy.
Possess no more than 3 ounce cannabis or 24 ounces concentrated cannabis
While there is no limitation on the quantity of cigarettes an individual can carry, there are still limitations on the amount of cannabis.  An individual may only possess 3 ounces or less.  For concentrated cannabis, such as vapes and other applications, this is increased to 24 ounces.
May not drive while under the influence or impaired by cannabis
This should be a no-brainer.  No one may drive while under the influence or impaired by cannabis.  Cannabis may alter reflexes and decision-making abilities.  More research is needed to detect a sober limit for legal purposes.  But for now, it is a hard stop for regulations.
Even With Relaxed Laws, New Yorkers Are Seeking Outside Sources
 Despite the relaxation of cannabis possession and use laws, some people are still looking for ways to get their product from outside sources.  These sources may be pretending to be on the up and up, but some could have sickening consequences.  Maybe those that you may not even expect.
E. coli, Salmonella, and Lead Found in Weed from Illegal NYC Dispensaries
Some New Yorkers got more than they bargained for when they purchased product from illegal NYC dispensaries.  E. coli, Salmonella, and even lead to name a few according to reports.
I'll take my Mary Jane with a side of food poisoning – said no one ever!
Poor Quality and Unsafe Conditions Found in Illegal NYC Dispensarie
A study was conducted to check the quality and safety of these illegal dispensaries.  Online resources like Facebook and Google Maps were used to identify these businesses.  Of the 30 dispensaries identified, 20 were chosen for this study.  Two THC products were purchased at each site and then tested at an independent laboratory. 
In addition to contaminants such as E. coli, Salmonella, and lead, other quality issues were discovered in these illegal dispensary bodegas.  Go figure…
According to results published in the report commissioned by the New York Medical Cannabis Industry Association, about 40% of cannabis products purchased from 20 illicit stores in New York City were found to contain harmful contaminants such as Salmonella, E. coli, and even lead.
Concentration of THC can also be a factor.  One of the products purchased for this study tested at double the amount of advertised THC – the psychoactive ingredient in marijuana.
Branding Violations Observed
In addition to safety concerns, branding violations were also observed.  Branding violations are not simply about copyright infringement.  Though, that is a serious matter in itself.
The branding regulations that apply to cannabis products are in place to avoid confusing the real product – such as Rice Krispies treats – with the cannabis infused ones.  These unlawful products are packaged and look just like the real product, often a product typically marketed toward children.  Violations of these branding regulations could inadvertently lead to these products (tainted or not with harmful contaminants) in the hands of children.
Cease-and-Desist Letters Issued Statewide
As of November 21, 2021, licenses have started to be distributed.  However, many such businesses have jumped the gun and opened illegal shops that conspicuously sell marijuana.  For the most part, these illicit shops have flown under the radar as law enforcement struggles to keep up.  The Office of Cannabis Management has since sent out dozens of cease-and-desist letters to offending operations statewide.
"Allowing these unregulated, illicit operations to continue operating with impunity will only exacerbate an already alarming public health trend, especially among teens and young adults who either are unaware of or choose to ignore the health risks," according to the report.
Medical Dispensaries Are a Separate Regulation
This study did not include medical dispensaries, as they were not included in the initial adult-use market rollout.  These dispensaries continue to be licensed to only distribute to those with a medical card.  Eventually, some of those businesses may enter the commercial market.
"This is an issue that needs to be addressed in any means that we possibly can to help customers in New York's adult-use cannabis market navigate what is currently a very confusing landscape," said Ngiste Abebe, president of the association and vice president of public policy for Columbia Care, which operates medical marijuana dispensaries.
Bottom Line
Bottom line…  Buyer beware.  Before consuming any product, be sure that you are choosing safely.  Regulations of all kinds are strictest of all in the State of New York when it comes to consumer goods.  Choose licensed entities.
By: Heather Van Tassell