What's Going on with the McDonald's Cyclospora Outbreak?
Posted in Cyclospora,Outbreaks & Recalls on August 28, 2018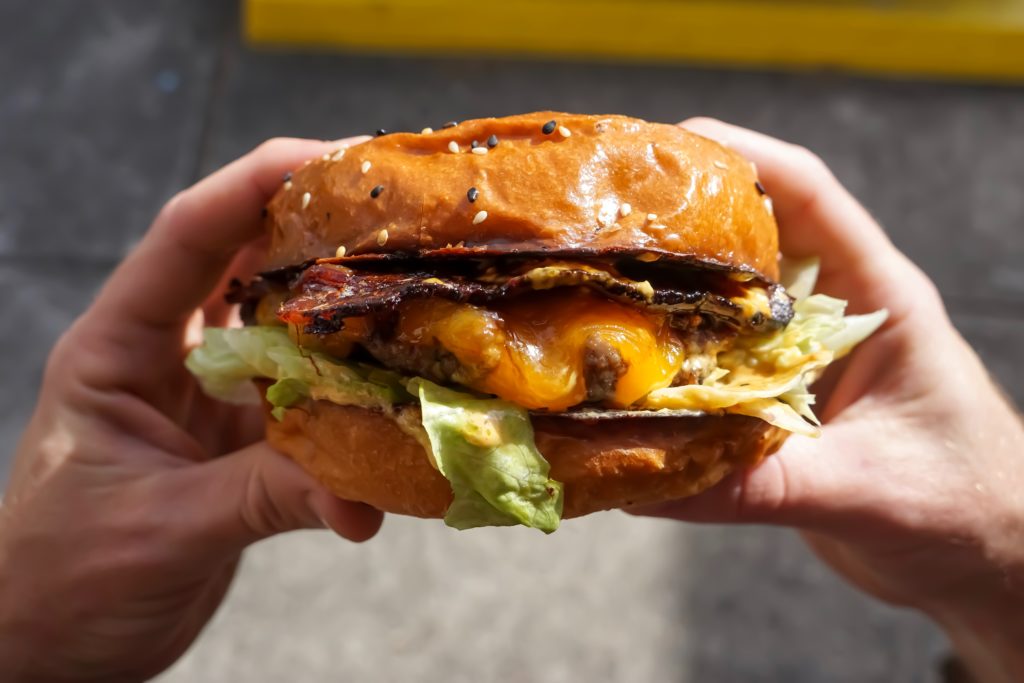 As of this post, the CDC, FDA and health officials across the country are still investigating a multistate Cyclospora outbreak linked to salad sold at McDonalds at different locations in the country. The outbreak was first reported on July 13, 2018 and, as of August 23,2018, there have been a total of 507 laboratory confirmed cases linked to the outbreak. The source of the outbreak is Fresh Express Salad Mix served at McDonald's restaurants nationwide.
Note that the investigation is still ongoing. The number of illnesses can increase as the incubation period of Cyclospora is 6 weeks. That means the numbers of linked cases will only keep growing.
Here is a case count of different states:
| | |
| --- | --- |
| State | Case Count |
| Illinois | 273 |
| Iowa | 99 |
| Missouri | 52 |
| South Dakota | 18 |
| Ohio | 15 |
| Minnesota | 11 |
| Wisconsin | 10 |
| Indiana | 9 |
| Kentucky | 8 |
| Nebraska | 5 |
| Michigan | 2 |
| Connecticut | 1 |
| Florida | 1 |
| New York City | 1 |
| Tennessee | 1 |
| Virginia | 1 |
Most of the cases were reported in Illinois. The cases from New York, Tennessee and Virginia reported that they ate salads while traveling to Illinois and the one from Florida purchased the salad while traveling to Kentucky. A total of 16 states are affected. There are 24 hospitalizations but no deaths have been reported. No recall has been issued.
The ages of those who are ill range from 14 to 91 years old with a median age of 52. The median start date for illnesses is June 29,2018 (from 20th May to 21st July). 66% of the people who have fallen ill are females. Since it takes time between when a person contracts the illness and when it is reported, illnesses that started after 12th of July 2018 might not have been reported. For infections caused by Cyclospora, it can take up to six weeks.
Timeline of the outbreak
July 12, 2018: Illinois Department of Public Health and Iowa Department of Public Health reported that there was an increase in the number of cases of Cyclosporiasis among people who ate salads sold at McDonalds. Most of the illnesses started on or after 1st of May 2018.
July 13, 2018: McDonalds reacted quite proactively to the initial announcement and stopped selling at more than 3000 location in these 14 states: Illinois, Indiana, Iowa, Kentucky, Michigan, Minnesota, Missouri, Montana, Nebraska, North Dakota, Ohio, South Dakota and Wisconsin.
July 26, 2018: The numbers have now risen to 286 laboratory confirmed cases. A complete analysis of an unused package delivered to McDonald's by Fresh Express containing romaine lettuce and carrot mix confirmed that Cyclospora was present in the mix. FDA informed Fresh Express on July 27th, 2018.
Fresh Express then informed FDA that carrots in the mix was supplied only to McDonald's. Only one ingredient was distributed to other locations and that was romaine lettuce. The lettuce from the products was distributed by Caito Foods LLC of Indianapolis to various locations. Fresh Express also reported that none of the lettuce that tested positive for Cyclospora was packaged so as to distribute for direct retail sale to consumers.
July 30, 2018: A public health alert was issued by US Department of Agriculture's Food Safety and Inspection Service that advised certain beef, pork and poultry salad and wrap produced might be contaminated with cyclospora. These salads and wraps were sold at grocery stores like Trader Joe's, Kroger and Walgreens. The issue was a result of Caito foods, an Indianapolis-based food distributor received a notification from their lettuce supplier, Fresh Express, that some of the chopped romaine that is sold in their products were recalled.
By August 2, 2018, the number of laboratory infections increased to 395 and by August 16,2018, the numbers increased by around 100 and reached 486. As of now, a total of 507 lab-confirmed illnesses have been reported.
There is another ongoing Cyclospora outbreak in the country linked to Del Monte fresh produce vegetable trays. Many health officials have suggested that the two outbreaks might be linked but no strong evidence has been found yet. The vegetable trays contained broccoli, cauliflower, celery sticks, carrots and dill dip. The outbreak caused 237 illnesses.
McDonald's has stopped selling Fresh Express salad mixes at all the impacted restaurants.
What is Cyclospora?
Cyclospora infection causes watery (sometimes explosive) diarrhea. It is caused by a tiny parasite called Cyclospora cayetanensis. It spreads when people eat or drink something that is contaminated with animal feces. Once it gets inside the human body, it causes infection of the bowel that leads to symptoms of food poisoning.
How does it get into fresh produce?
There is limited knowledge on how the pathogen gets into fresh produce. Most of the outbreaks are linked to imported produce. Oocysts of the parasite are resistant to sanitizers but thorough washing might remove them. On some items like raspberries, fine hair can help in attaching the oocysts to the surface. This makes them difficult to wash off.
What are its symptoms?
According to FDA, cyclosporiasis can cause watery diarrhea which is sometimes, accompanied by explosive bowel movements. Other symptoms include loss of appetite, weight loss, stomach cramps, bloating, fatigue, pain, gas and at times, flu-like symptoms.
Treatment and Diagnosis
Diagnosis is done by examining stool specimens. Test of cyclospora is different from other pathogens that causes food poisoning. So, if you think that you are part of a cyclospora outbreak, ask to get tested for it specifically.
Most people who have healthy immune systems will not need any kind of treatment for the infection. Sometimes, the symptoms might go and come back (relapse). Make sure to consult your doctor before you take any medicines for the infection or if the symptoms are quite worse. Medical intervention is highly recommended for anyone who believes they have become infected with cyclospora. Medical intervention could help reduce the likelihood of long-term complications.
The best way to prevent cyclospora is to follow proper recommendations linked to handling fruits and vegetables. All the fresh produce should be properly washed before being cut and packed. It is also important that the workers properly wash their hands as cyclospora can spread when an infected person transfers it to the food through fecal-oral route. Remember to store fresh produce away from raw meat products.
Got Cyclospora and have questions? Contact our Cyclospora Lawyer for more information.
By: Pooja Sharma, Contributing Writer (Non-Lawyer)