Wisconsin Christmas Mountain Resort Legionnaires Outbreak
Posted in Legionella,Legionnaire's disease,Our Blog,Outbreaks & Recalls on March 18, 2019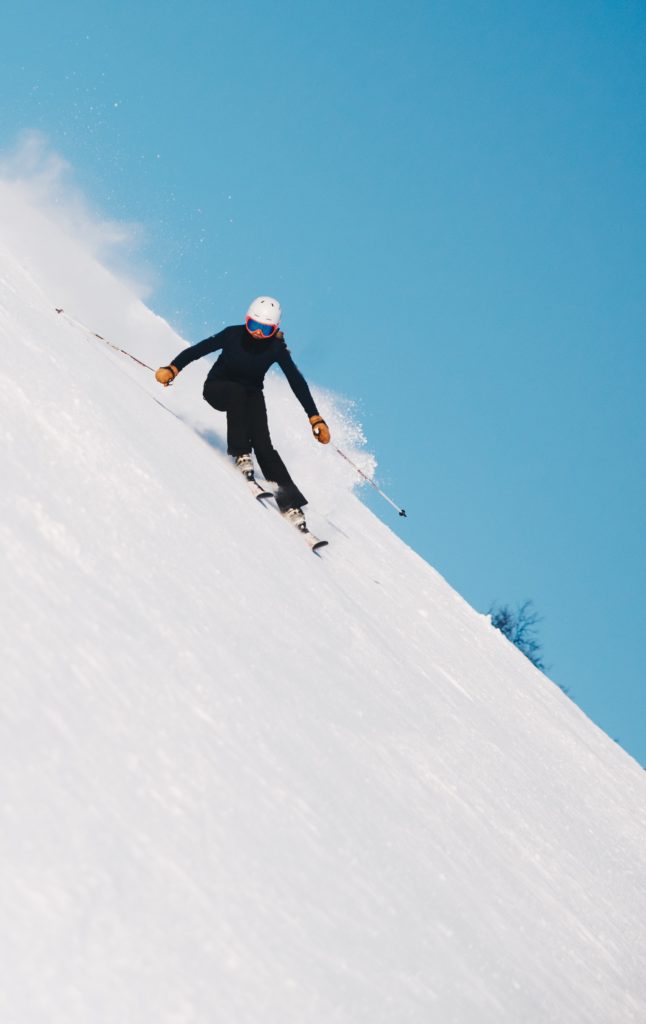 Three people are sick with Legionnaires disease and one person has died following stays at the Christmas Mountain Resort in Wisconsin Dell. Here's what you need to know about the Wisconsin Christmas Mountain Resort Legionnaires Outbreak:
Those who were diagnosed with Legionnaires' disease became sick within two weeks of stays at Christmas Mountain Resort. As of now, an investigation is still ongoing, and the local health department is still seeking answers. The exact source of the bacteria is still pending.
"There is no determination tying the death or illness to the presence of Legionella (the bacteria that causes Legionnaires' disease) at Christmas Mountain," said Tara Hayes, MSN, RN, director/health officer, of the Sauk County Health Department.
Legionella Bacteria Found at the Resort
While the health department keeping mum on the source, a representative for the resort (through its parent company Bluegreen) confirmed that they found bacteria on the property. According to the representative, "After testing, we found that the water supply in certain units had been affected and, subsequently, tested positive for the bacteria. Christmas Mountain is working with the Department of Agriculture, Trade, and Consumer Protection, Department of Health Services, and the Sauk County Health Department to conduct an environmental assessment to collect water samples and is working on a remediation and water management plan with a professional consulting company."
But the representative was quick to note that they are denying that those who became sick did so on their property, despite the positive testing. "There is no conclusive evidence that they contracted the Legionella bacteria during their stay at the property," the representative said.
Remediation Ordered
Meanwhile, the health agency is requiring the resort to undergo remediation to rid its units of Legionnella. Ms. Hayes told the media that "the remediation includes installing "point of use" filters on every fixture in every unit at the resort. Hayes said the filters decrease exposure to less than 1 percent and the filters are 99 percent effective. However, she cautioned that 'those with chronic health conditions, the very young, elderly, and poor immunity are at higher risk."
Legionnaires' disease
Legionnaires' disease is a severe form of pneumonia  caused by inhaling Legionella bacteria.The bacteria is typically found in outbreaks such as these linked to man-made water systems, like: shower faucets, hot tubs, air conditioners, hot water tanks, heaters, fountains, and large plumbing systems. When these water systems go untreated and have poor maintenance, this is when Legionella overgrowth becomes a problem. A Legionella bacterium can easily spread in water systems it is present in. Some sources of Legionella bacteria include: street cleaning trucks, dishwashers, cooling towers, dishwashers, etc.
The signs and symptoms of Legionnaires' disease are alike to that of pneumonia. The symptoms are relatively common and flu-like in nature. Someone may have a cough, shortness of breath, a headache, muscle aches, and a fever. In some instances, the fever can reach up to 107 degrees Fahrenheit.
The symptoms can usually take around 2 weeks to develop. The infection begins with symptoms like headache, chills, fever and muscle pain.
After some days, an infected person can develop another set of symptoms like: shortness of breath, coughing, headache, mental confusion, chest pain and other gastrointestinal problems. Almost half of patients develop neurological symptoms, like confusion or some other mental changes.
The Lange Law Firm 
Our mission is to help families who have been harmed by contaminated food or water.  When corporations cause food poisoning outbreaks or Legionnaires disease outbreaks, we use the law to hold them accountable.  The Lange Law Firm, PLLC is the only law firm in the nation solely focused on representing families in food poisoning lawsuits and Legionnaires disease lawsuits.
If you were infected with Legionnaires disease after staying at the Wisconsin Christmas Mountain Resort, and are interested in making a legal claim for compensation, we can help.  Call us for a free no obligation legal consultation with a Legionnaires disease attorney at (833) 330-366, or send us an e-mail here.
By: The News Desk