Yucatan Taco Closed Amid Bad Health Inspection
Posted in Food Safety,Our Blog on August 15, 2019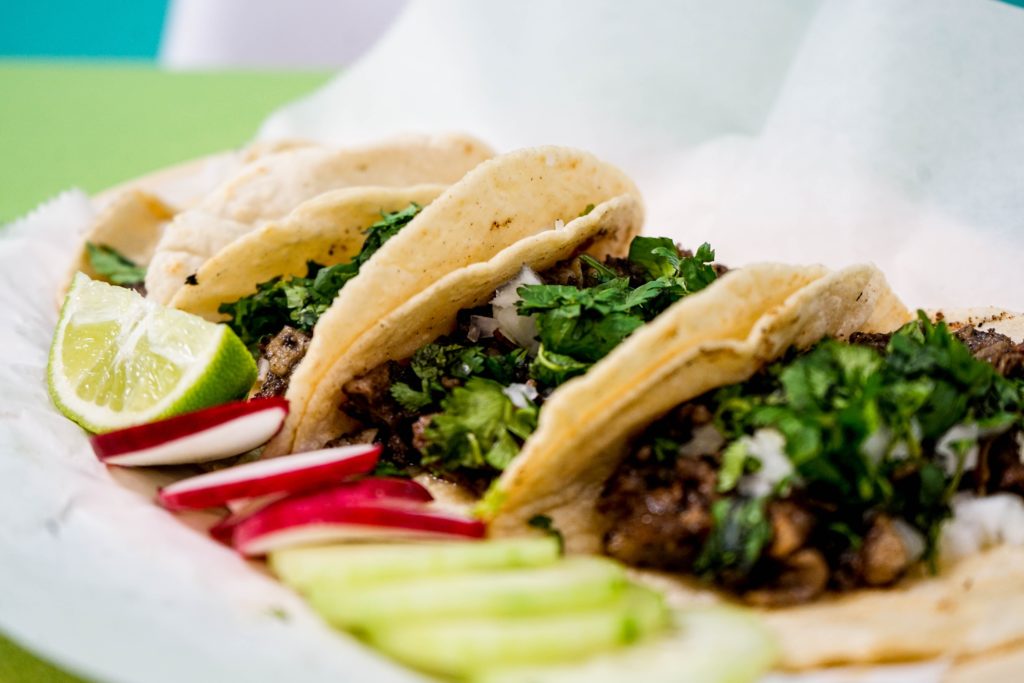 The Yucatan Taco restaurant on West Magnolia Avenue was temporarily closed after a routine health inspection. The 11-year old restaurant was shut down after several violations including inadequate refrigeration were found. The restaurant will remain closed until refrigeration repairs are done and a new health inspection is passed. Here's everything you need to know about the Yucatan Taco Closed status.
The eatery was initially inspected on August 7th, when the officials found several critical violations like inadequate refrigeration,  unclean food preparation surfaces, wastewater backup and improper food storage.
The restaurant was given 34 demerits on a scale of 1-100. They rectified a few of their problems and were inspected again the next day, but still drew 11 demerits, which included critical violations like residue inside ice machine and unclean food preparation surfaces.
They reopened two days after closing down and uploaded their sincere apology on social media:
'Yucatan family,
We sincerely apologize for falling short of giving you the quality, product, and service you deserve. We have had the place professionally cleaned and sanitized, done necessary maintenance, and are making drastic changes to rebuilding our brand.
Our 11 year anniversary this year. We are committed to restructure, rebuild, and becoming stronger than ever. Thank you for your loyalty!
We are reopening today at Noon and running happy hour prices all day today and tomorrow.
Sincerely,
The Yucatán Management Team'
Yucatan Taco Stand is one of the most popular places for tacos in Fort Worth. They are famous for their tacos, burrito bowls, drinks and famously tall nachos and are rated high by customers on all social media platforms and forums. Clearly, a lot of customers were disappointed when they got shut down. Even though many welcomed them with open arms after they opened just 2 days after closing down, some saying they will be back soon. The eatery is also popular at their branches in The Woodlands, Texas and Oklahoma City, Oklahoma.
Yucatan was a follow-up venture for the late chef Paul Willis after he helped establish Fuzzy's Taco Shops. Over the years, it has changed hands though.
Their branch in Dallas was closed last year in October. Co-owner Athena Navarro Hinkhouse said it's a 'personal decision' to close the restaurant and focus on more profitable branches of Yucatan Taco Stands. "Greenville was my baby, and my other babies needed me more," she said. "We just decided we should focus on our most profitable stores." On October 23, 2018, a sign on the door of the former Yucatan Taco branch saying "amazing three years on Lower Greenville" was placed. Other branches in Houston and Southlake have closed as well.
If you are worried about the food safety standards of a restaurant, here are some tips that you can follow for dining out safe:
Look for signs of cleanliness: You can easily assess a restaurant's cleanliness without even having a look at the kitchen. Check for signs like: Are tables and dishware clean? Are doors and windows covered to keep bugs out? Are restrooms clean? Are staff members looking well-groomed? Are garbage cans covered?
Be cautious with high-risk foods: There are certain dishes that have raw meat like sushi, sashimi, steak tartare etc. When you're going out especially to relish these dishes, make sure you only go to restaurants that maintain high food safety standards. Raw meat can harbor a lot of dangerous bacteria and can easily infect you. Pregnant women, elderly, children and those with weakened immune system should take extra precaution as they are at a higher risk of food poisoning.
Check for food safety at buffets: When you are going to a buffet or self-service restaurants, look for the following

Hot foods are kept hot (60 degC or above)
Cold foods are kept cold (5 degC or below)
Foods are covered
Cutlery and plates are clean
Each food has its separate serving utensil

Ask questions: If you are not sure if the meat served to you is properly cooked or it's becoming difficult to judge a restaurant's hygiene – ask them about how they are handling their food or when the recent health inspection was done & what were the results.
Food safety norms all restaurateurs should follow:
As a restaurant owner, it's important that you adhere strictly to the food safety norms to protect your customers from foodborne illnesses or pass any routine health inspections.
Sanitize Surfaces: The tables should be properly sanitized between settings. Use fresh table cloth to avoid any spread of bacteria.
Safe food storage: The food should be properly stored in the freezer so as to prevent pathogen growth and cross-contamination.
Safe food preparation: FDA recommends that a restaurant should divide their food preparation into three parts: no cook foods, same day service and foods with complex preparation. Once that's done, establish a proper flow that ensures food safety on every step until the food is served.
Leftovers: Throw all the perishable foods away after they have been left out at room temperature for more than two hours.
Keep extra care at buffet: Keep hot foods hot and cold foods cold at a buffet. Always maintain cleanliness and make sure the food products are swapped as and when needed.
Human contact: Restaurant workers can easily spread foodborne illnesses by fecal route. Make sure the food is never touched with bare hands and workers are practicing proper hand washing technique. Ill employees should be on leave until they are completely well.
Follow first in, first out rule: When you receive food supplies, keep them at the back and older ones at front. This will minimize food wastage and prevents any item getting used after expiring.
Maintain the equipment and workspaces: Cleaning kitchen equipments and workspaces regularly helps minimize the chances of cross-contamination and also helps with providing much more accurate reads on food thermometer.
Train your staff: FDA rules keeps changing, which means you can flunk the next health inspection too if you don't keep up. Make sure that your staff is aware of the FDA protocols and adhere to them at all times.
By: Pooja Sharma, Contributing Writer (Non-Lawyer)