Zeigler Sausage Recall
Posted in Food Safety,Our Blog,Outbreaks & Recalls on February 12, 2019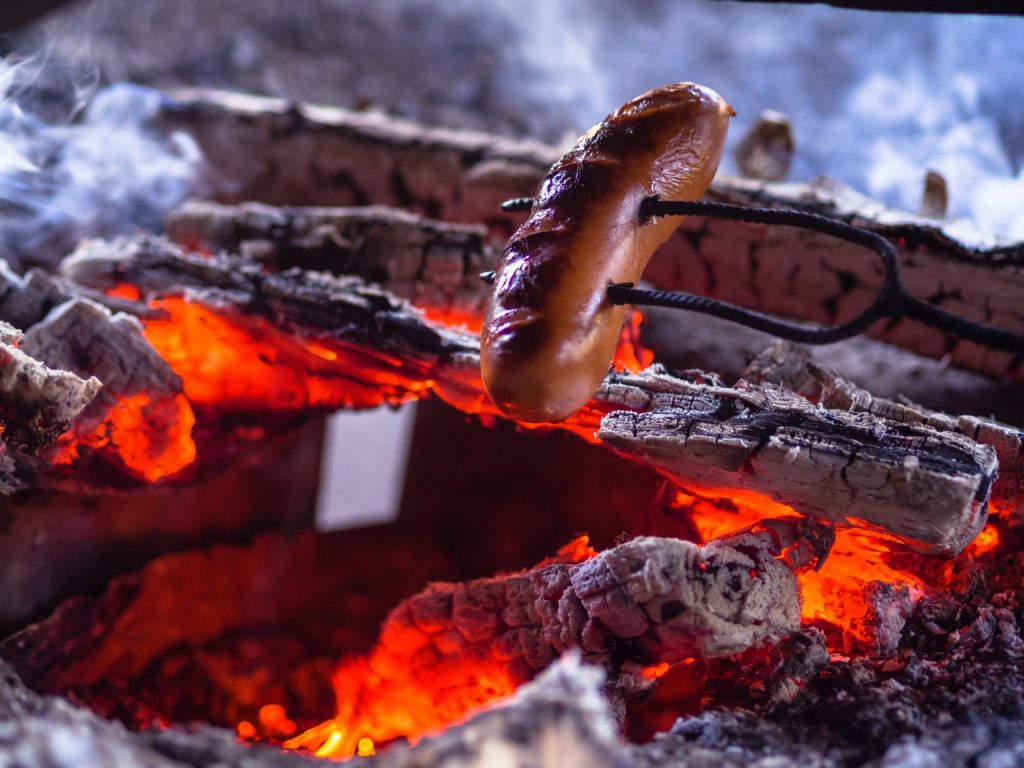 A company in Selma, Alabama, R. L. Zeigler Co. is recalling one of their sausage links items due to possible metal contamination. Approximately 12,000 pounds of ready-to-eat (RTE) poultry and meat sausage packages were found to have trace amounts of an unknown metal in them and were immediately slated for recall by the U.S. Department of Agriculture's Food Safety and Inspection Service (FSIS). Here's what you need to know about the Zeigler Sausage Recall.
The RTE Red Hot chicken and pork sausage packages were produced on November, 28, 2018 and shipped to retail locations nationwide. The items below are the specific packages being recalled:
24-oz. Plastic packages containing approximately 9 links of "ZEIGLER A TRADITION OF GREAT TASTE RED HOTS" with a "Use by Jan 24 19" date.
24-oz. Plastic packages containing approximately 9 links of "EXTRA HOT ZEIGLER A TRIDITION OF GREAT TASTE RED HOTS" with a "Use by Jan 24 19" date.
The items under recall have "EST. P-9156S" inside the USDA mark of inspection.
There have been no confirmed reports of anyone having a reaction to eating this product. It is hopeful there will be little to no issues with this product as it was found fast enough after release. The FSIS is however concerned with the possibility of the sausage links finding their way into refrigerators to be eaten at a later date.
If you happen to have purchased this product you need to either throw it away or return it. Under no circumstances should anyone consume this recalled product.
This recall is considered a Class 1 recall.
What is a Recall?
In order to better understand what the different classes of recalls there are and to help understand what and why recalls happen let's go over a few things. Remember to stay informed folks; that is how we keep ourselves and our families safe.
There are three classes of recalls. You will see a class number whenever you read about a recall. These correspond to the danger involved and the type of recall it is.
Class 1
Class 1 is the highest class meaning the most dangerous. Giving a recall a Class 1 is telling us that eating the product could result in serious harm, cause adverse health to us, up to death. Examples of a Class 1 recall could include known bacteria or viruses in the product or foreign objects (such as the case of this recall). This is the bad stuff dear readers, DO NOT take this lightly.
Class 2
Even though there are three classes when talking about recalls, I tend to lean to the "I will just throw it out no matter what" mentality. A Class 2 designation still could cause harm to us if eaten and should therefore be thrown away. Examples of a Class 2 would be allergens in the product that could case mild reactions in humans like soy.
Class 3
Eating this product will not cause you harm or any adverse health issues. Again, if there is a recall though, it is best to use your best judgement. An example of a Class 3 would be "undeclared" ingredients such as water.
When a recall is declared, there has already been a team on the issue. This implies there was already a problem found with the certain product and that team has to make some quick decisions. If there appears to be a health hazard, the team will send out a recall based on certain criteria. These include:
Whether any illnesses have already occurred from eating the product.
What hazards target various segments of the population with particular attention paid to those individuals at greater risk.
How serious is the health hazard to which the at-risk population would be exposed.
How likely is the hazard to occur.
What would happen if it did.
It is interesting to note that even though a company recalls a product they might find hazardous, it is the FSIS who have the last word. Of course the FSIS keeps a sharp eye out for problems when it comes to food but it is good to know they also listen to and require the help from the individual companies when making decisions. FSIS also is the ones who notify the public when a recall happens. There is a lot of work going on behind the scenes when a product has been found hazardous. I, for one, am grateful for all of the agencies trying to keep us safe.
The FSIS also has a PDF on their website detailing more information geared toward companies and what to look for. There is even a workbook with step-by-step guides in order to help any company that may be contemplating a recall. Take a moment and dig through the information and look at the workbook. You may never need it but having that information could help out someone you know.
There are many ways to keep up to date on recent recalls. We want to bring this information in a timely manner as well as keep you up to date on related food safety issues. There are applications you can download on your phone too. However you get you information, I believe it is imperative to not only stay informed but to adhere to any and all food safety related issues.
Don't just read a recall, check your own house, and go on about your day. Most of us are connected through social media in one form or another. Make sure you send on the information to your friends and family members in order to let everyone know what you know. This is one of social media's greatest uses: keeping everyone safe. Personally, I would much rather read about food safety and related issues than look at pictures of cats all day. Okay, maybe one or two kittens should be thrown into the mix.
Remember: stay informed, keep your family safe, and share the information so that we can do our part in keeping others safe as well.
By: Dwight Spencer, Contributing Writer (Non-Lawyer)