Zespri Kiwi Listeria Recall
Posted in Listeria,Our Blog,Outbreaks & Recalls on August 17, 2023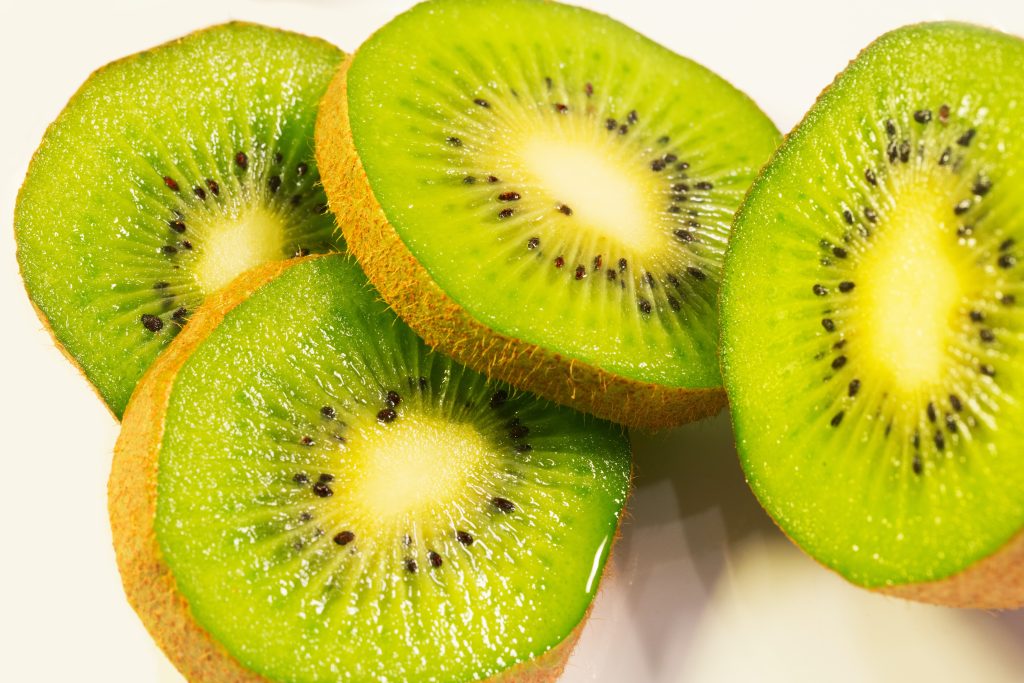 The United States Food and Drug Administration (FDA) published a recall alert for clamshell packaged organic kiwi under the brand name Zespri due to the potential health risk, Listeria monocytogenes. This bad bug is known for mild diarrheal illness but can be very serious to those with certain conditions leading to invasive infection – a serious and life-threatening illness and for those who are pregnant – may cause still birth, miscarriage, pre-mature delivery, or life-threatening infection of the newborn.
Oppenheimer, By Another Name
The company's official name is David Oppenheimer and Company I, LLC. Not the same Oppenheimer darkly entertaining folks at the box office. This Oppenheimer is an importer of produce goods, working with select growers to bring fresh produce to our local grocery stores from across the world.
Other produce in their arsenal includes apples, apricots, avocados, berries, brussels sprouts, cherries, citrus, cucumbers, garlic, ginger root, grapes, kiwifruit, leafy greens, nectarines, peaches, pears, peppers, plums, pluots, and tomatoes.
The Recall
According to the recall alert, David Oppenheimer and Company I, LLC is recalling their one-pound clamshells of organic green kiwifruit under the brand name Zespri. These potential tainted fruits were shipped between June 14, 2023 and July 7, 2023 to retailers in the states of Florida, Georgia, Illinois, Indiana, Kentucky, Michigan, North Carolina, New York, Pennsylvania, Tennessee, Texas, Viginia, and Wisconsin.
Image Credit: United States Food and Drug Administration
The recall was initiated after routine sampling activities conducted by the Kentucky Department of Public Health revealed the presence of Listeria monocytogenes in the fruit. The company worked with Zespri and the FDA to trace the product through the supply chain to two grower lots. David Oppenheimer and Company I, LLC immediately ceased distribution of the organic green kiwifruit from "related grower lots" and continues to work with the FDA in this investigation.
The recalled organic green kiwifruit was grown on farms in New Zealand, exported to North America, and then repacked locally for sale in the one-pound clear plastic clamshells.
Zespri Brand UPC 8 18849 02009 3     GTIN 9400 9552
At this time, Zespri organic green kiwifruit distributed and sold in other states are not subject to this recall. Zespri kiwifruit shipped after August 7, 2023 is labeled with a white sticker that includes the work order number and "packed on date" is not included in this recall.
So far there have been no illnesses associated with this recall and no other David Oppenheimer and Company I, LLC products are part of this voluntary recall.
What is Listeria monocytogenes
Listeria monocytogenes is a bacteria that can cause illness ranging from mild diarrheal illness, to pregnancy loss, and even death. Certain foods have a higher risk of containing these harmful bacteria. High risk foods include soft cheeses (such as queso fresco and brie), deli items (such as meats, cheeses, and salads), deli meats, cold cuts, hot dogs, fermented or dry sausages, pate or meat spreads, cold-smoked fish, sprouts, melons, and raw or unpasteurized milk and milk products.
Kiwifruit may not be on that list, but any type of produce could be potentially contaminated, so washing is important to reduce the risk of infection.
Listeria Statistics
According to the Centers for Disease Control and Prevention (CDC), listeriosis (this illness associated with Listeria monocytogenes infection) is the "third leading cause of death from foodborne illness" in the United States. An estimated 1,600 people get sick from Listeria each year. About 260 people die.
Who is At Risk?
Certain groups of people are more likely to become sick from contact with Listeria monocytogenes. Other people can become infected with Listeria, but their illness is rarely serious.
This groups include:
People who are pregnant and their newborns
Adults over 65 years old
People with a weakened immune system
People who are pregnant are significantly more likely to become infected after exposure. Specifically, pregnant Hispanic women are "24 times more likely than the general population" to get Listeria infection.
Types of Infection and Symptoms
There are two categories of listeriosis. Intestinal illness and invasive illness.
Intestinal Illness
Intestinal illness is exactly what it sounds like. Your symptoms are fairly straightforward. People who are pregnant often experience milder symptoms, but it usually includes diarrhea and vomiting that starts within 24 hours of consuming the contaminated food and lasts between 1 and 3 days.
Intestinal illness is usually underdiagnosed because most people ride out the symptoms and illness is not serious enough to seek medical attention. Those who do get medical help for dehydration or other symptoms may not even be diagnosed. The healthcare provider would need to order a specific test for Listeria monocytogenes to properly diagnose the infection. Unless serious or invasive, antibiotics are not administered, so knowing the specific bug is usually not all that important.
Invasive Illness
Invasive illness occurs when the bacteria spreads beyond the digestive system and enters other parts of the body. Symptoms are broken up into two categories because people who are pregnant experience different types of symptoms.
Invasive illness in pregnant people often presents as flu-like symptoms. The usual fever, muscle aches, and fatigue you would expect with the flu. Though it is not uncommon for pregnant people to show no signs of illness at all. The bigger symptoms come in the form of increased risk of miscarriage, stillbirth, premature delivery, or life-threatening infection of the newborn.
Invasive illness in non-pregnant people also presents flu-like symptoms, but often includes headache, stiff neck, confusion, loss of balance, and/or seizures. The mortality rate is also high. Nearly 1 in 20 non-pregnant people with invasive listeriosis will die from the infection.
Preventable Illness is a Huge Burden
We expect the food that we consume to be safe. Illness at no fault of your own can be a burden. Particularly if the illness prevents you from going to work, caring for your family, or your normal daily activities. It is particularly hard when your illness affects your pregnancy or your newborn.
A food poisoning lawyer helps stand up for you when companies let you down. The lawyers at The Lange Law Firm, PLLC have been helping people recover from illness or injury by dangerous and defective products for over two decades.
If you have become hurt from a product that should be safe, a free consultation will help answer questions you may have about the experience. Reach out by phone at (833) 330-3663 or click here to email for a free consultation.
By: Heather Van Tassell