Another Salmonella Ground Turkey Outbreak
Posted in Our Blog,Outbreaks & Recalls on April 13, 2021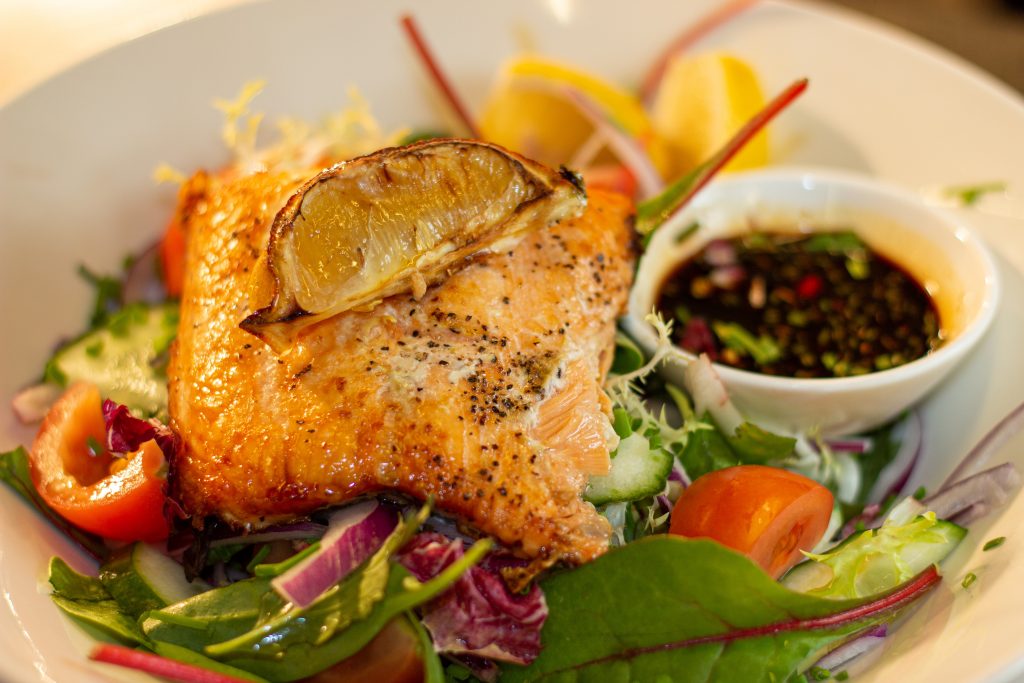 There is another Salmonella outbreak linked to ground turkey in the news. Federal health officials triggered an alert for a potential Salmonella Ground Turkey Outbreak linked to more than 200,000 pounds of raw ground turkey products due to concerns the meat could have caused Salmonella Hadar illnesses in people across 12 states, including New York.
What We Know
The U.S. Department of Agriculture's Food Safety and Inspection Service (FSIS) is issuing a public health alert for approximately 211,406 pounds of raw ground turkey products, produced by Plainville Brands, LLC, a Pennsylvania establishment, due to concerns the products may have caused Salmonella Hadar illness. A recall was not requested because it is believed that the products are no longer available for consumers to purchase.
FSIS is concerned that some product may be frozen and in consumers' freezers. Consumers who have purchased these products are urged not to consume them. These products should be thrown away or returned to the place of purchase. Retail locations that may receive returned product from consumers should destroy this product immediately.
The raw ground turkey products were produced on December 18, 2020 through December 29, 2020. The following products are subject to the public health alert:
1-lb. packages of Nature's Promise Free from 94% LEAN | 6% FAT Ground Turkey with Use by/freeze/sell by date of 1/1/21, 1/3/21,1/4/21, 1/8/21 and 1/10/21 on the front of the package.
1-lb. packages of Wegman 94% LEAN | 6% FAT Ground Turkey with Use by/freeze/sell by date of 1/3/21, 1/4/21, 1/8/21 and 1/10/21 on the front of the package.
3-lb. packages of Wegman 94% LEAN | 6% FAT Ground Turkey with Use by/freeze/sell by date of 1/3/21, 1/4/21, 1/8/21 and 1/10/21 on the front of the package.
1-lb. packages of Plainville Farms Ground White Turkey 93% | 7% Fat with Use by/freeze/sell by date of 1/10/21 on the front of the package.
The products bear establishment number EST. P-244 inside the USDA mark of inspection. These items were shipped to retail locations nationwide.
FSIS and its public health partners, including the Centers for Disease Control and Prevention (CDC), public health and regulatory officials are investigating a multistate outbreak of 28 Salmonella Hadar illnesses in 12 states with onset dates ranging from December 28, 2020 through March 4, 2021. The traceback investigation for one case patient identified the patient consumed ground turkey produced by Plainville Brands, LLC. An intact, unopened package of Plainville Brands' ground turkey collected from this case-patient's home tested positive for Salmonella Hadar and was closely related genetically to the sample from the patient. Evidence collected to date does not link all illnesses to this establishment. Based on the continuing investigation, additional product from other establishments may be involved. FSIS continues to work with CDC and state and local public health partners on this investigation and will provide updated information as it becomes available.
About Salmonella
Salmonella is a foodborne bacterium and a common cause of food poisoning. It is often found in a variety of sources. Fruits, vegetables, meats (poultry in particular), and even dairy.
Common Symptoms
While each individual may experience some varying types and degrees of symptoms, most people with Salmonella infections experience:
• Diarrhea (sometimes bloody)
• Stomach cramps
• Fever
Other common symptoms include nausea, vomiting, or headache. Symptoms generally begin anywhere from 6 hours to 4 days after exposure. These infections will typically last around 4 to 7 days.
More Serious Symptoms
While many cases are so mild that the sickened individual may chalk it up to a little stomach bug and ride out the symptoms until they resolve on their own, others may not fair so well.
More serious Salmonella symptoms include:
• Diarrhea with a fever higher than 102 ºF
• Diarrhea lasting more than 3 days without improvement
• Bloody Stools
• Prolonged vomiting that prevents you from keeping liquids down
• Dehydration symptoms that include:
Dry mouth and throat
Dizziness when standing up
Very little urine production
CDC Recommendations
The CDC is not advising people to avoid turkey if it is cooked properly. Consumers are being advised to to take the following steps to prevent salmonella poisoning. First, wash your hands before and after handling raw turkey products as salmonella can spread from one person to another. Second, cook raw turkey thoroughly to kill harmful germs. Turkey should be cooked to an internal heat of at least 165 degrees Fahrenheit and leftovers should be reheated to the same temperature. Food preparation areas also require diligence. Equipment must be thoroughly washed as it is important to not spread germs from raw turkey around food preparation areas.
Our Salmonella Lawyer is Here to Help You
If you believe you have developed Salmonella after eating turkey in this Salmonella Ground Turkey Outbreak, we want you to know that a Salmonella lawyer at the Lange Law Firm, PLLC is currently investigating this matter, helping several families already involved in the outbreak, and offering free legal consultations. Our lawyer, Jory Lange, and became a lawyer to help make our communities and families safer.
If you or a loved one have become ill after eating turkey, you can call (833) 330-3663 for a free consultation or complete the form here.