Arapahoe County Fair Outbreak
Posted in Outbreaks & Recalls,Salmonella on August 13, 2018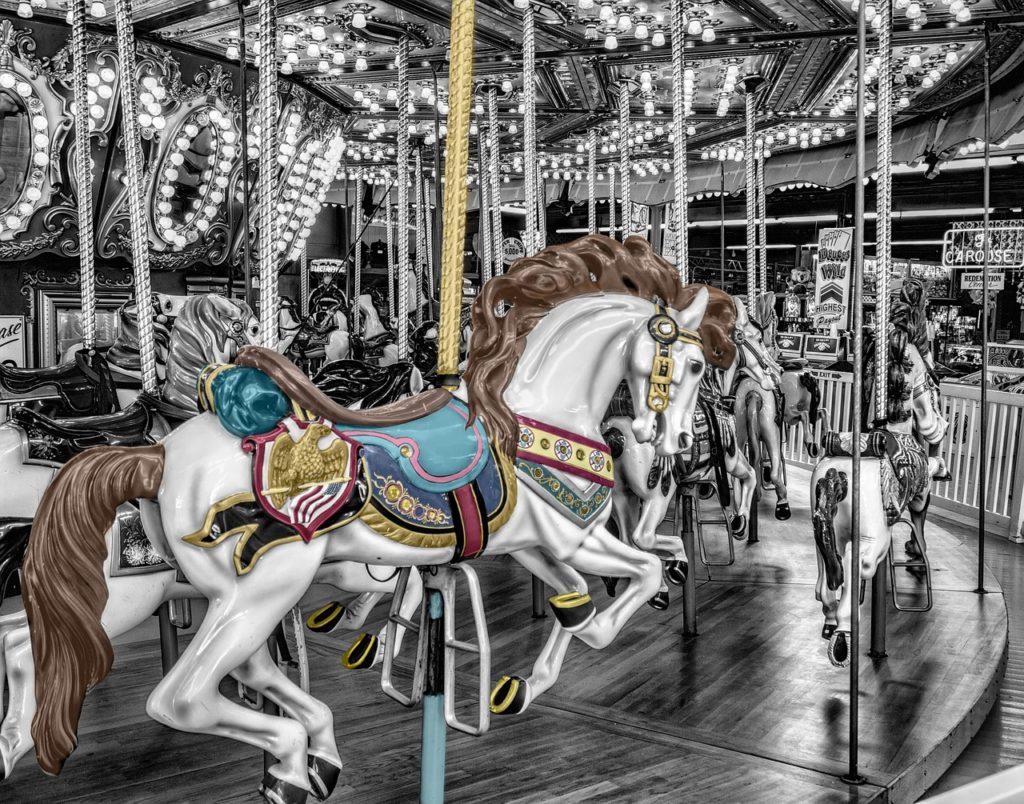 Salmonella just so happens to be the second most common intestinal infection that occurs in the United States of America. Over 7,000 cases of Salmonella were confirmed in 2009, for instance, but the heavy majority of cases go unreported. The Center for Disease Control and Prevention estimates that approximately 1 million people contract Salmonella every year in the United States alone, so an outbreak of salmonella among people attending the Arapahoe County Fair back in July shouldn't come as a statistical surprise. But what are the details of that event, precisely?
Authorities are carefully investigating cases of salmonella that came about after people attended the Arapahoe County Fair in Colorado. According to the Tri-county Health Department, Arapahoe County, and the Colorado Department of Public Health and Environment, those sickened at the fair or the 4-H events associated at the fair occurred between July 21st and July 29th of this year. Seven cases have manifested themselves so far, though officials have yet to identify the source of the pathogenic bacteria and the investigation is ongoing to determine the source and outbreak strain.
According to Dr. John M. Douglas, Executive Director of the Tri-County Health Department, "If you went to the Arapahoe County Fair or attended a 4-H event associated with the Fair and have these symptoms, we encourage you to see your healthcare provider. While symptoms usually resolve on their own, your healthcare provider can advise on whether you need additional treatment." Salmonella infections can be fairly serious and hospitalization is occasionally required, to ensuring the safety of one's health as soon as possible is important to prevent a worsening of the infection.
Another reason that it's highly important for you to report any and every food poisoning related symptom to authorities if you were an Arapahoe County Fair attendee is that it could help immensely with the ongoing investigation. The more information that health officials and investigating authorities are able to get in regards to an outbreak, the better equipped they are to find the source and eliminate the threat. While it normally only takes six to seventy-two hours, it can take up to ten days for the symptoms of salmonella to begin. Therefore, even if you visited the fair a week ago, be sure to report the issue!
The symptoms of a salmonella infection include diarrhea which can often be found bloody, stomach pain and cramping, nausea, vomiting, headaches, chills, and fever. Normally this infection lasts for a week. Illness can range in severity from slightly ill to being ill enough to require hospitalization, normally due to bloody diarrhea or dehydration. Thankfully, during this outbreak in Colorado, no one has yet to be hospitalized and most of the cases are fairly mild.
Normally, this infection is spread by consuming food or drink contaminated with a salmonella pathogen, but it can also be spread from one person to another as the pathogen is shed in feces. In order to properly prevent salmonella infection from being spread, be sure to thoroughly wash your hands with soap and water after using the bathroom or after taking care of anyone who is sick with the bacteria. An infected person should never prepare any kind of food or beverage for others, nor should they serve meals or beverages, especially if the illness is diarrheal. Children with the illness should stay home from school and infected adults should avoid going to work.
Staying Safe at the Fair
Fair season is upon us. Eating safe at the fair is one way to maximize your fun. MakeFoodSafe's own Dwight Spencer gave his tips recently on how to avoid food poisoning at the fair:
"What is the first thing you should look for? Take your eyes off the menu for a minute – we will get back to that soon. The CDC advises a cursory glance at the vendor in front of you. There are a few basic questions to consider before you grab your favorite fair food.
Does it look clean?
Are the people preparing the food wearing the right protection?
Has the food been sitting out or is it made fresh?
Is there a sink for the employees to wash their hands?
Is there a visible certificate of inspection and a license as well?"
Dwight isn't alone. The CDC also had some recommendations on how you can keep you and yours safe this fair season:
"Wash Hands Often:
Find out where hand washing stations are located.
Always wash your hands right after petting animals, touching the animal enclosure, and exiting animal areas – even if you did not touch an animal.
Always wash hands after using the restroom, after playing a game or going on a ride, before eating and drinking, before preparing food or drinks, after changing diapers, and after removing soiled clothes or shoes.
Bring hand sanitizers or disposable wipes in case there aren't any places to wash your hands.
Wash your handswith soap and clean running water for at least 20 seconds. This video can also help you learn how to wash your hands the right way.
Report Illness:
Anytime you think you may have gotten a foodborne illness, report it to your local health department, even if you have already recovered. The local public health department is an important part of the food safety system. Often, calls from concerned citizens are how outbreaks are first detected. If a public health official contacts you to find out more about an illness you had, your help is important. Information from healthy people can be just as important as information from sick people in public health investigations. Your help may be needed even if you are not sick."
From Here
The Tri-County Health Department is making it clear that the most likely cause of this recent outbreak has to do with eating food or water that has been contaminated with feces from an infected animal. The Department asks that if you or anyone you know has visited the Arapahoe County Fair and have experienced common salmonella symptoms, then you should immediately see your doctor and get your symptoms treated. The Department is doing its utmost best to solve the outbreak and prevent any further cases from occurring, but you must be sure to do your part to help in the investigation.
By: Abigail Ryan, Contributing Writer (Non-Lawyer)