Not Just Salmonella Melon: Caito's Bad Year
Posted in Our Blog,Outbreaks & Recalls,Salmonella on May 1, 2019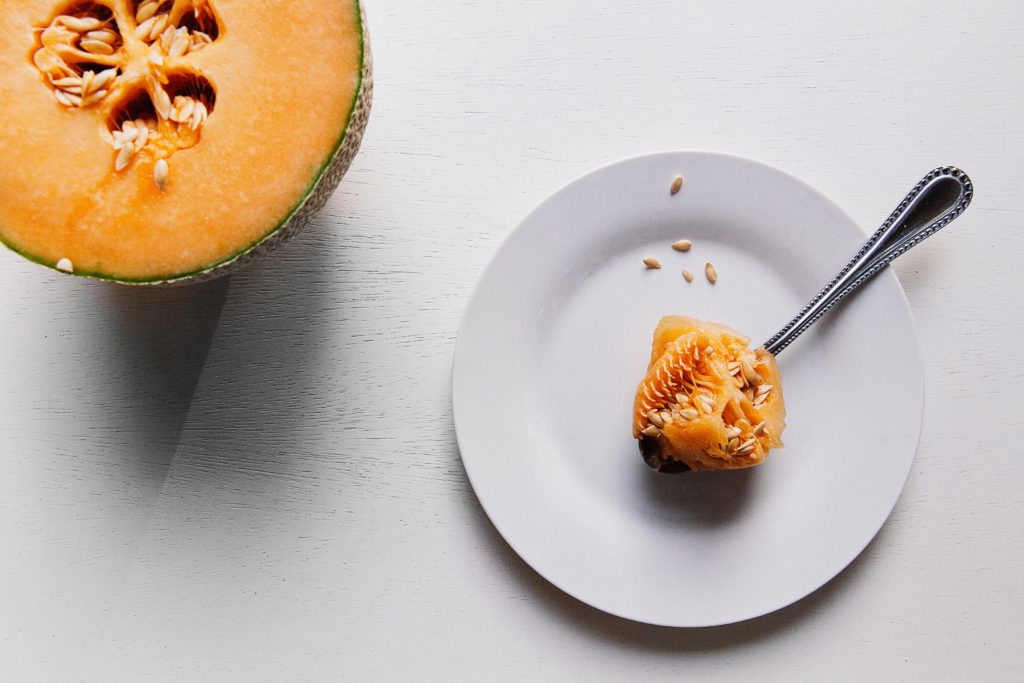 Caito Foods LLC has had a rough year. They have had to issue no fewer than four food safety recalls since June of 2018. The contaminants are straight off the FDA's Most Wanted Criminals, Salmonella, Listeria, and Cyclospora all made appearances in products cover all the major food groups. Caito Foods LLC is an Indianapolis based distribution company that started with just two brothers back in the 1960s. They've obviously grown since then, merging with SpartanNash and specializing in fresh cut fruit and vegetable packages—convenience fresh food like salad kits and side dishes, and grab-and-go salads and sandwiches. They've either had a spat of really bad luck the past year, or something has changed in recent years. Caito Foods Salmonella Melon outbreaks aren't the only ones.
The bad year for Caito kicked off in June, 2018, with a recall of watermelon, honeydew melon, cantaloupe and fresh-cut mixed fruit containing one of these melons. The melons were packaged in clear clamshells at their Indianapolis facility, then shipped to nine different states. Fifty-eight cases of Salmonella poisoning were linked to the strain of Salmonella found in the melons so Caito issued a recall for those products (which shipped between April 17 and June 7, 2018).
Salmonellosis is the disease caused by Salmonella poisoning, and it comes with the gastrointestinal distress we most commonly associate with food poisoning. The CDC estimates that roughly 1 million cases of Salmonella poisoning in the US are caused by contaminated food. Resulting in 19,000 hospitalizations and 380 deaths.
Most people who contract Salmonella poisoning develop diarrhea, fever and abdominal cramps 12 to 72 hours after infection. Illness lingers typically 4 to 7 days, and most people recover without treatment. Sometimes the symptoms are so severe that the sick person must be hospitalized.
If the infection spreads to the blood, and from there to other parts of the body, it produces more severe illnesses such as arterial infections (i.e., infected aneurysms), endocarditis and arthritis. In these cases, Salmonella can cause death unless it's treated with antibiotics.
Just the next month, in July of 2018, Caito had to issue another recall. This time for Cyclospora. Caito recalled beef, pork and poultry salad and wrap products which were produced between July 15 and 18, 2018, with the either "Best By," "Enjoy by," Best if Sold By" or "Sell By" dates ranging from July 18 through July 23, 2018. This was again at the Indianapolis facility.
Cyclospora cayetanensis is an intestinal parasite, more commonly found in underdeveloped countries. It lives in watery environments and in the intestinal track of humans, where it causes gastrointestinal distress and other wildly unpleasant symptoms such as dehydration, stomach pain, bloating, gas, nausea, fatigue, vomiting, body aches, fever, and other flu-like symptoms. Treatment can be long, full of relapses, and rigorous antibiotics. Long term complications are quite serious, including Guillain-Barré syndrome, reactive arthritis and long-term malabsorption issues.
Caito had a few months reprieve before issuing a recall in October, 2018, for chicken and salad bowls. This time, it was because their corn provider reported concern of a Salmonella and possibly Listeria in their corn, so Caito was forced to recall all the products containing that corn, approximately 1,532 pounds of ready-to-eat salad and bowl products made with chicken and corn. Mercifully, there were no illnesses reported in conjunction with this recall.
A general Listeria infection causes fever and diarrhea and is often unreported. Invasive listeriosis is an illness caused by the Listeria infection leaving the intestines and spreading through the body. For most people, it causes headaches, stiffness and loss of balance. For pregnant woman, it can also cause premature delivery, miscarriage, or stillbirth. Listeriosis can start as early as one day from exposure to 70 days after exposure, though typically the window is 1-4 weeks.
This April, the thaw of spring saw another melon recall from Caito Foods; External pre-cut watermelon, honeydew melon, cantaloupe, and pre-cut fruit medley products containing one of these melons. The recall comes because of ninety-three reported illnesses from the Salmonella Carrau, the strain which is still under investigation. The pre-cut melons were packaged in clear clamshells and distributed in Illinois, Indiana, Iowa, Kansas, Kentucky, Michigan, Minnesota, Missouri, Nebraska, New York, North Carolina, Ohio, Pennsylvania, Tennessee, West Virginia, and Wisconsin. For a full list of each location and which products go to the FDA's website.
Caito's misfortune could stem from improper handling at the facility, or poor practices on the part of their suppliers. Or both.
Many gastrointestinal bacteria, such as Salmonella, Listeria, and Cyclospora, spread through feces. Rain runoff from a farm with even one infected animal can get in amongst produce, and then suddenly all the romaine or corn is poisonous to humans. One contaminated cow or chicken can lead to a whole bunch of contaminated meat or eggs or produce, which go to a processing plant and taint the whole facility.  The tainted facility ships meat, produce, or eggs all over the country where they are stocked in grocery stores and then brought home by families. The very sick or very attentive go to doctors, who diagnose and then report to local health departments, who in turn report to the CDC. Investigators cross reference and research and test until they can narrow down the most likely source, then they notify the company from whence the taint came. Meat, produce, or eggs must be recalled, and the facility thoroughly disinfected. If they miss a single microscopic organism, the bacteria will re-grow, and the whole thing will be repeated. It's not unlike trying to wash glitter off your hands, if glitter could actually breed instead of just seem to.
It seems that the repetition, particularly of Salmonella poisoning in the springtime, should cause Caito to do not only a deep clean but a procedural audit and farm audit to make sure that this won't just keep happening.
There are not vaccines for these food-borne illnesses, there is only prevention by good hygiene and good cooking practices, and treatment with antibiotics and fluids. As with many of the worst diseases, they prey primarily on the very old and the very young, and while most will recover, there is always the risk of life altering, or life ending, consequences. In the modern world, we should make good use of the technology and knowledge that we have to prevent these diseases from spreading.
By: Abigail Cossette Ryan, Contributing Writer (Non-Lawyer)