Yersinia Outbreak Possibly Linked to Creamworks Creamery
Posted in Our Blog,Outbreaks & Recalls,Yersinia on July 22, 2019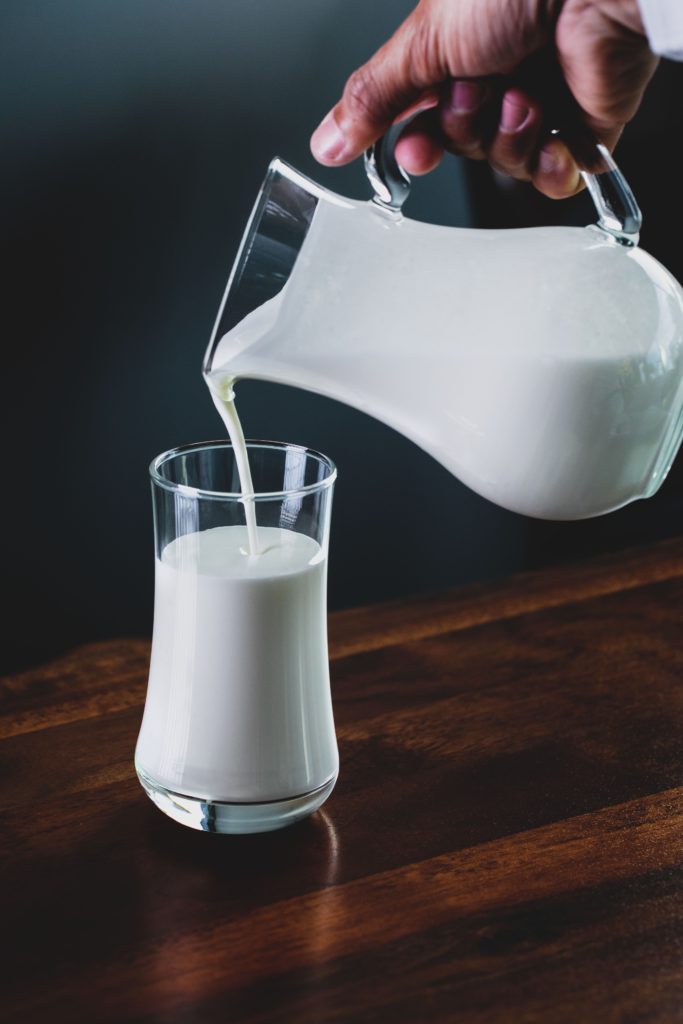 Residents in Pennsylvania, before you pour milk in your coffee or cereal bowl this morning, check the label first. The Pennsylvania Department of Health issued a public health alert warning residents from drinking milk from a Wayne County dairy farm called Creamworks Creamery. The alert warns against the use of these milk products because they may contain a bacteria, Yersinia enterocolitic. Here's what we know about this possible Creamworks Creamery Yersinia Outbreak:
The Outbreak
The PA DOH is currently investigating 17 laboratory-confirmed Yersinia illnesses and numerous additional reports of digestive illnesses. According to the alert, the illnesses seem to be connected to only milk sold at the Creamworks Creamery.  As of now, it is likely that more illnesses will be linked to the outbreak.
The Investigation
According to the public health alert, "Creamworks Creamery is certified by the Pennsylvania Department of Agriculture to pasteurize milk at the farm. The dairy produces, pasteurizes and bottles milk on the farm for distribution to local customers including restaurants and grocery stores. They also sell milk to the public at an on-site farm stand."
The investigation is ongoing, and in the meantime, the PA DOH recommends residents avoid milk from Creamworks Creamery:
"While we continue our investigation, it's important for anyone who bought milk from this dairy to throw it away or return it," Secretary of Health Dr. Rachel Levine said. "Creamworks Creamery has voluntarily stopped selling milk and is working with us to determine the source of the contamination. Anyone who consumed milk from Creamworks Creamery and became ill should contact their health care provider or us at 1-877-PA-HEALTH (1-877-724-3258)."
Health Department Recommendations
The PA DOH recommends that any one who drank milk from Creamworks Creamery and became ill is advised to contact their health care provider to assure appropriate specimens are collected and treatment is administered if necessary. Ill individuals, health care providers, or laboratories can contact the Pennsylvania Department of Health at 1-877-PA-HEALTH (1-877-724-3258).
About Yersinia
Yersinia enterolitica are the most common species of Yersinia that cause human illnesses. These foodborne bacteria cause an illness called Yersiniosis. "Yersinia enterocolitica is a bacteria that causes diarrhea, abdominal pain, nausea and vomiting and can sometimes enter the bloodstream and affect other organs," PA Department of Health reported. "Onset of illness usually occurs four to six days after exposure but can be as short as one day or as long as two weeks. This bacteria can cause severe infections and the illness can mimic appendicitis and sometimes leads to unnecessary surgery," they added.
According to the CDC, "[t]he symptoms of yersiniosis depend on the age of the person infected. Infection occurs most often in young children. Common symptoms in children are fever, abdominal pain, and diarrhea, which is often bloody. Symptoms typically develop 4 to 7 days after exposure and may last 1 to 3 weeks or longer. In older children and adults, right-sided abdominal pain and fever may be the predominant symptoms and may be confused with appendicitis. Complications are rare, and may include skin rash, joint pains, or spread of bacteria to the bloodstream."
Only a doctor can properly diagnose a Yersinia infection. Your doctor can order tests find presence of Yersinia organisms in stool sample. Evidence of the infection may also be found by taking throat swabs and evaluating them in the laboratory, examining the urine, or testing the blood for antibodies to the bacteria.
Rare, But There
The Yersenia bacteria are hardy buggers.  They can persist in a stable state even in nonculturable environments.  They can even grow and thrive in refrigeration temperatures.  This, in addition to lack of surveillance of this foodborne illness suggests that the Yerseniosis could be more prevalent and underdiagnosed than some of the more famous bugs.
While Yersenia enterocolitica and Yersinia pseudotuberculosis have been isolated from meat, fresh produce, and milk, it is often missed due to detection difficulties.  Various strains of Yersenia enterocolitica can be identified with pulsed-field gel electrophoresis (PFGE) – a type of genetic analysis.  Unfortunately, there is currently no standardized test or database that allows for consistent identification.
The Lange Law Firm 
Our mission is to help families who have been harmed by contaminated food or water.  When corporations cause food poisoning outbreaks or Legionnaires' disease outbreaks, we use the law to hold them accountable.  The Lange Law Firm, PLLC in Houston is the only law firm in the nation solely focused on representing families in food poisoning lawsuits and Legionnaires disease lawsuits.
If you or someone you love is sick after drinking milk from Creamworks Creamery and are interested in making a legal claim for compensation, we have a food safety lawyer ready to help you.  Call us for a free no obligation legal consultation at (833) 330-3663 or send us an e-mail here.
By: Candess Zona-Mendola, Editor (Non-Lawyer)