Goldenseal Root Powder Recall, One Child Dead
Posted in Our Blog,Outbreaks & Recalls on August 20, 2020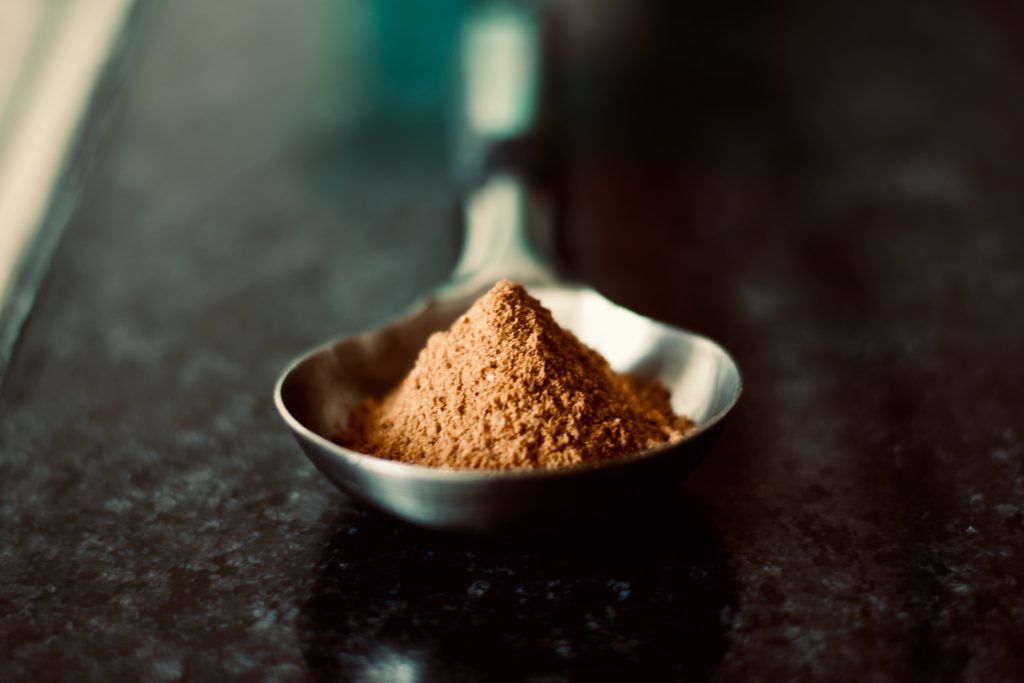 One infant is dead after using Maison Terre's Goldenseal Root Powder. Maison Terre has initiated a Goldenseal Root Powder Recall all lots of its Goldenseal Root Powder, purchased from Starwest Botanicals, Sacramento, CA, and repackaged to the consumer level due to microbial contamination. FDA laboratory analysis of product samples found these products to be contaminated with various microorganisms including: Enterobacter cloacae, Cronobacter sakazakii, Cronobacter dublinensis, among others.
The company that repackaged and distributed this product, Maison Terre, is located in Little Rock, Arkansas.
According to the FDA Recall release:
Risk Statement: The use of contaminated product in otherwise healthy patients can result in infections necessitating antimicrobial and potentially surgical treatment. In individuals with weak immune systems and infants, the use of the product can result in death. Maison Terre has received a report of one infant death associated with use of this product on the umbilical cord stump.
The product is a yellow colored powder that comes in a clear plastic bag, net weight of 1 oz.
The recalled Goldenseal Root Powder was distributed nationwide in the USA to customers who ordered through Amazon.com and purchased between the dates of 01/25/2015 to 08/04/2020.
Maison Terre is notifying its customers by email through Amazon.com. Customers who have purchased the Goldenseal Root Powder are urged not to consume or apply it.
What is Enterobacter cloacae?
Enterobacter infections can include bacteremia, lower respiratory tract infections, skin and soft-tissue infections, urinary tract infections (UTIs), endocarditis, intra-abdominal infections, septic arthritis, osteomyelitis, CNS infections, and ophthalmic infections. Enterobacter infections can necessitate prolonged hospitalization, multiple and varied imaging studies and laboratory tests, various surgical and nonsurgical procedures, and powerful and expensive antimicrobial agents.
Several strains of these bacteria are pathogenic and cause opportunistic infections in immunocompromised (usually hospitalized) hosts and in those who are on mechanical ventilation. The urinary and respiratory tracts are the most common sites of infection. The genus Enterobacter is a member of the coliform group of bacteria. It does not belong to the fecal coliforms (or thermotolerant coliforms) group of bacteria, unlike Escherichia coli, because it is incapable of growth at 44.5 °C in the presence of bile salts.
Signs and Symptoms of Enterobacter
Enterobacter infections do not have a clinical presentation that is specific enough to differentiate them from other acute bacterial infections.
What is Cronobacter?
Cronobacter sakazakii, formerly known as Enterobacter sakazakii, is a germ found naturally in the environment. The germs can live in dry foods, such as powdered infant formula, powdered milk, herbal teas, and starches. Anybody can get sick from Cronobacter, but infection can be very serious in infants. Cronobacter comprises opportunistic foodborne pathogens that can cause rare but life-threatening diseases in neonates and immune-compromised infants, including meningitis, necrotizing enterocolitis, and septicemia (Iversen et al., 2008; Kucerova et al., 2011; Joseph et al., 2012a; Zeng et al., 2018a).
Cronobacter and Infants
Cronobacter infections are rare, but they can be deadly in newborns. Infections in infants usually occur in the first days or weeks of life. About four to six cases are reported to CDC every year, but this figure may not reflect the true number of illnesses because most hospitals and laboratories are not required to report Cronobacter infections to health departments.
Cronobacter germs can cause a dangerous blood infection (sepsis) or make the linings surrounding the brain and spinal cord swell (meningitis). Infants 2 months of age and younger are most likely to develop meningitis if they get sick from Cronobacter. Other infants more likely to get sick are those born prematurely and those less able to fight germs and sickness (weakened immune system) because of illness or medical treatment, such as chemotherapy for cancer.
Cronobacter can cause diarrhea and urinary tract infections in people of all ages. The infection can be serious for older people and for people whose immune systems are weakened by other illnesses or conditions.
Symptoms of Cronobacter
A Cronobacter infection in infants usually starts with a fever, accompanied by poor feeding, crying, or very low energy. Immediate medical attention is recommended for an infant with these symptoms.
How The Lange Law Firm Can Help
Our mission is to help families who have been harmed by contaminated food or water.  When corporations cause food poisoning outbreaks, we use the law to hold them accountable.  The Lange Law Firm is the only law firm in the nation solely focused on helping families in food poisoning lawsuits and contaminated water lawsuits.
If you or your child got sick in this Goldenseal Root Powder Recall and are interested in making a legal claim for compensation, we can help.  Our Cronobacter Lawyer can help you pursue compensation for your or child's illness.  Call us for a free no obligation legal consultation at (833) 330-3663 or send us an e-mail here.
By: Candess Zona-Mendola