Lange Law Firm Retained in Elmira Legionnaires Outbreak
Posted in Legionella,Legionnaire's disease,Our Blog,Outbreaks & Recalls on November 15, 2019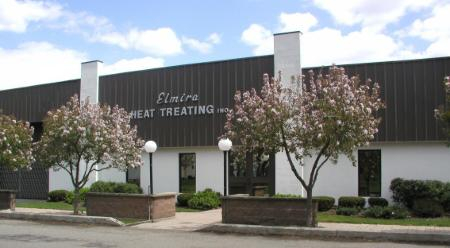 National Legionnaires lawyer Jory Lange has been retained in the Elmira Heat Treating Legionnaires Outbreak.  NYS DOH confirmed that a cooling tower at Elmira Heat Treating was contaminated with the same strain of Legionella bacteria that has sickened people in this outbreak.
"We have been contacted by multiple people who have been harmed in this outbreak," says Jory Lange, a Legionnaires disease attorney.  "Legionnaires' disease is always very serious.  Most people infected with Legionnaires' disease will have to be hospitalized.  1 in 10 people die."
The Lange Law Firm is investigating this outbreak affecting 13 people in Elmira, New York.  Legionnaires' disease is a severe—sometimes fatal—form of pneumonia caused by legionella bacteria.
Elmira Legionnaires Outbreak – Cooling Tower Contamination
When water in cooling towers is not properly maintained, cooling towers can release mist contaminated with potentially deadly Legionella bacteria. The health department identified the Elmira Heat Treating cooling tower as the source of the Legionnaires' disease outbreak. Their testing has determined that outbreak patients were infected with the same exact (and very rare) strain of legionella bacteria found in Elmira Heat Treating's cooling tower.
"The fact that invisible water vapor from a cooling tower can carry deadly pathogens like Legionella, and can cause so many hospitalizations and deaths, is alarming," said attorney Jory Lange.
Legionnaires Disease Fast Facts
Scientists named the bacterium after an outbreak in Philadelphia in 1976. During that outbreak, many people who went to an American Legion convention got sick with pneumonia (lung infection).
Health departments reported about 6,100 cases of Legionnaires' disease in the United States in 2016. However, because Legionnaires' disease is likely under-diagnosed, this number may underestimate the true incidence.
About one in 10 people who gets sick from Legionnaires' disease will die.
People can get Legionnaires' disease or Pontiac fever when they breathe in small droplets of water in the air that contain Legionella.
In general, people do not spread Legionnaires' disease to other people. However, this may be possible under rare circumstances.
Legionella occurs naturally in freshwater environments, like lakes and streams. It can become a health concern when it grows and spreads in human-made building water systems.
Keeping Legionella out of water systems in buildings is key to preventing infection.
What are the Symptoms of Legionnaires' Disease?
Many people have never heard of Legionnaires' disease.  Legionnaires' disease is a severe form of pneumonia.  It is caused by a bacteria called Legionnella pneumophila. 
The typical symptoms may include:
cough that can be either dry or productive (with or without bloody sputum)
headache
high fever with chills
weakness or fatigue
muscle aches
chest pain
shortness of breath
gastrointestinal issues, such as watery diarrhea, abdominal pain, or nausea
lethargy
mental status changes (including confusion)
Legionnaires' disease can also lead to changes in heard rate or a drop in blood pressure.
How do people contract Legionella?
The most popular theory is that the organism is aerosolized in water and people inhale the droplets containing Legionella. However, new evidence suggests that another way of contracting Legionella is more common. "Aspiration" is the most common way that bacteria enter into the lungs to cause pneumonia. Aspiration means choking such that secretions in the mouth get past the choking reflexes and instead of going into the esophagus and stomach, mistakenly, enter the lung. The protective mechanisms to prevent aspiration is defective in patients who smoke or have lung disease. Aspiration now appears to be the most common mode of transmission.
Every year 10,000-18,000 people contract Legionnaires disease. Many of those diagnosed will find themselves not only admitted into the hospital but in the intensive care units.
Our Lawyers Can Help You:
The Lange Law Firm, PLLC has been retained in this Legionnaires outbreak.
When a Legionnaires' disease outbreak resulted from a building owner's negligence, a lawyer can help to prove that:
the building owner failed to follow important safety rules
the safety rules exist to prevent legionella bacteria from growing and spreading through the air, where they can get people sick
had the building owner followed the important safety rules, no one would have gotten sick with Legionnaires' disease
Our lawyer, Jory Lange, is one of the nation's leading Legionnaires disease lawyers and has helped families all across the nation. If you have developed Legionnaires disease, we want you to know that a Legionnaires lawyer at the Lange Law Firm, PLLC is currently investigating the matter and offering free legal consultations.
Those diagnosed with Legionnaires' disease may be entitled to compensation.
The Lange Law Firm 
Our mission is to help families who have been harmed by contaminated food or water.  When corporations cause food poisoning outbreaks or Legionnaires disease outbreaks, we use the law to hold them accountable.  The Lange Law Firm is the only law firm in the nation solely focused on representing families in food poisoning lawsuits and Legionnaires disease lawsuits.
We have a nationwide food safety practice. We have helped families from California to Florida, from the Midwest to the Northeast, and in states across the nation. We live and breathe our cases.  Our clients feel like family to us.  Our clients call us when something terrible has happened and they need our help.  We are committed to getting them the help they need, so that they can rebuild their lives.  We know that the stakes are high for our clients. This is personal for our clients. So, it's personal for us.  We are committed to helping.
If you were infected with Legionnaires disease and are interested in making a legal claim for compensation, we can help.  Call us for a free no obligation legal consultation at (833) 330-3663, or send us an e-mail here.
By: Candess Zona-Mendola, Contributing Writer (Non-Lawyer)