Legionnaires Disease Hits Illinois Retirement Home
Posted in Legionella,Legionnaire's disease,Our Blog,Outbreaks & Recalls on September 23, 2019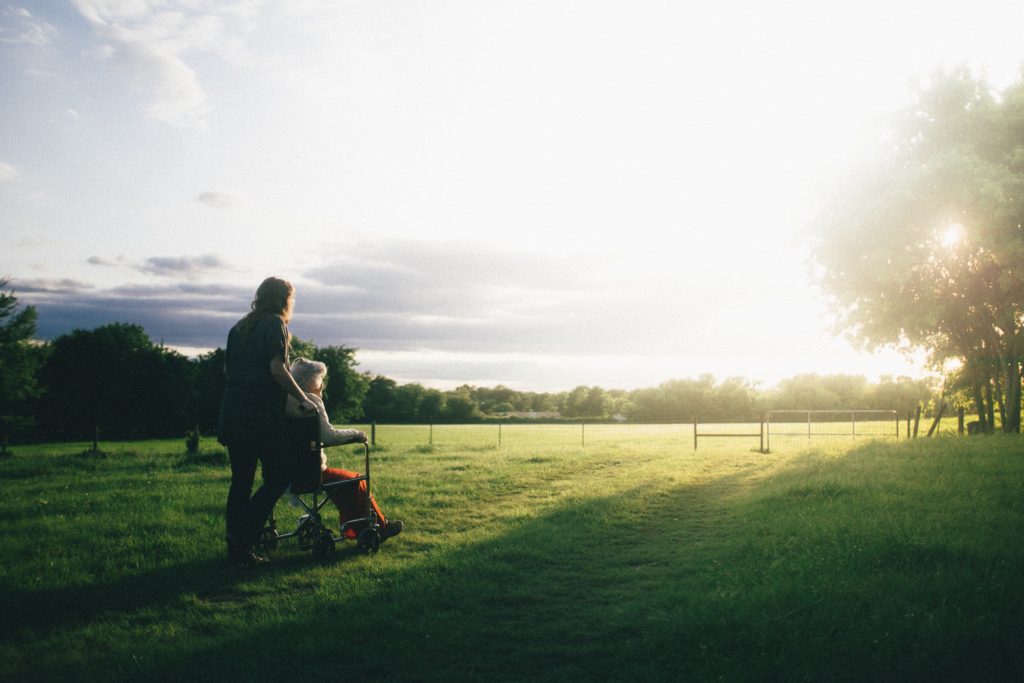 On September 12 a release was made concerning 12 cases of Legionnaires' at a retirement home in Illinois. This is an ongoing Legionnaires Disease Illinois Retirement Home outbreak. A local news station covering the story issued the following statements:
The cases were confirmed Wednesday at Covenant Living at the Holmstad and reported to both Kane County and the Illinois Department of Public Health, according to Amanda Gosnell, Executive Director of Covenant Living.
"As we continue to partner with IDPH in the investigation of the campus to search for any other risk points, we are pursuing all possible interventions to protect resident and employee safety and well-being," Gosnell said.
The first four cases of Legionnaires' at Covenant Living, 700 W. Fabyan Pkwy., were announced Aug. 31 by the Kane County Health Department. On Sept. 9, the health department announced four more cases, bringing the total to eight.
A spokesperson for the Kane County Health Department could not be reached Wednesday for comment on the new cases.
"We await more thorough results from the state testing and pray that a source can, if at all, be identified, either on or off our campus," Gosnell said.
Legionella bacteria are transmitted through water droplets in the air and can cause serious lung infections and death. Illinois saw 512 reported cases of Legionnaires' disease statewide in 2018, with 219 confirmed so far this year, the health department said.
A definitive cause has not been determined, but health officials say the two new cases prompted them to test additional samples at the Holmstad and within a 1-mile radius of the campus. The state health department also has "recommended remediation steps of suspected sources," agency leaders said.
"As the epidemiological and environmental investigation of this Legionnaires' disease cluster continues, it is important to release this information to ensure that nearby residents are aware and seek treatment if they become symptomatic," public health department Director Dr. Ngozi Ezike said in a written statement.
About Covenant Living at the Holmstad
Covenant Living at the Holmstad is an impressive retirement community, inside and out. Nestled on 38 wooded, scenic acres in the heart of the Fox River Valley, Covenant Living at the Holmstad is the epitome of peaceful and gracious living. Get to know our self-contained community, unparalleled services & amenities, carefree lifestyle, and lively people who live here, and you'll discover a warm and wonderful neighborhood that's a hub of activity!
Our location is perfect, too—in the highly desirable, award-winning, historic city of Batavia, IL, a suburb of nearby Chicago and everything it has to offer.
Choose your very own stunning and completely maintenance-free one-bedroom, two-bedroom, studio, or duplex home. Covenant Living at the Holmstad retirement community offers the senior living advantages and value you won't find elsewhere, with confidence knowing you have access to health care for life.
About Legionnaires' from the CDC
Fortunately there is a lot of information about Legionnaires' and the bacteria that causes it and the CDC is a great resource for learning more.
Legionella bacteria can cause a serious type of pneumonia (lung infection) called Legionnaires' disease. The bacteria can also cause a less serious illness called Pontiac fever.
Legionella is a type of bacterium found naturally in freshwater environments, like lakes and streams. It can become a health concern when it grows and spreads in human-made building water systems like
Showerheads and sink faucets
Cooling towers (structures that contain water and a fan as part of centralized air cooling systems for building or industrial processes)
Hot tubs that aren't drained after each use
Decorative fountains and water features
Hot water tanks and heaters
Large plumbing systems
Home and car air-conditioning units do not use water to cool the air, so they are not a risk for Legionella growth.
How It Spreads
After Legionella grows and multiplies in a building water system, water containing Legionella then has to spread in droplets small enough for people to breathe in. People can get Legionnaires' disease or Pontiac fever when they breathe in small droplets of water in the air that contain the bacteria.
Less commonly, people can get sick by aspiration of drinking water containing Legionella. This happens when water accidentally goes into the lungs while drinking. People at increased risk of aspiration include those with swallowing difficulties.
In general, people do not spread Legionnaires' disease and Pontiac fever to other people. However, this may be possible under rare circumstances.1
Talk to your doctor or local health department if
You believe you were exposed to Legionella
AND
You develop symptoms, such as fever, cough, chills, or muscle aches
Your local health department can determine whether to investigate. Be sure to mention if you spent any nights away from home in the last 10 days.
People at Increased Risk
Most healthy people exposed to Legionella do not get sick. People at increased risk of getting sick are:
People 50 years or older
Current or former smokers
People with a chronic lung disease (like chronic obstructive pulmonary disease or emphysema)
People with weak immune systems or who take drugs that weaken the immune system (like after a transplant operation or chemotherapy)
People with cancer
People with underlying illnesses such as diabetes, kidney failure, or liver failure
People who get sick after being exposed to Legionella can develop two different illnesses: Legionnaires' disease and Pontiac fever.
Legionnaires' disease is very similar to other types of pneumonia (lung infection), with symptoms that include:
Legionnaires' disease symptoms are similar to other types of pneumonia and it often looks the same on a chest x-ray.
Cough
Shortness of breath
Fever
Muscle aches
Headaches
Legionnaires' disease can also be associated with other symptoms such as diarrhea, nausea, and confusion. Symptoms usually begin 2 to 10 days after being exposed to the bacteria, but it can take longer so people should watch for symptoms for about 2 weeks after exposure.
If you develop pneumonia symptoms, see a doctor right away. Be sure to mention if you may have been exposed to Legionella, have used a hot tub, spent any nights away from home, or stayed in a hospital in the last two weeks.
Pontiac Fever
Pontiac fever symptoms are primarily fever and muscle aches; it is a milder infection than Legionnaires' disease. Symptoms begin between a few hours to 3 days after being exposed to the bacteria and usually last less than a week. Pontiac fever is different from Legionnaires' disease because someone with Pontiac fever does not have pneumonia.
If you feel that you have symptoms of Legionnaires' please be sure to contact your healthcare officials right away, especially if you have heightened risk factors.
By: Pooja Sharma, Contributing Writer (Non-Lawyer)