NetCost Market Deli Listeria Outbreak
Posted in Listeria,Our Blog,Outbreaks & Recalls on September 13, 2021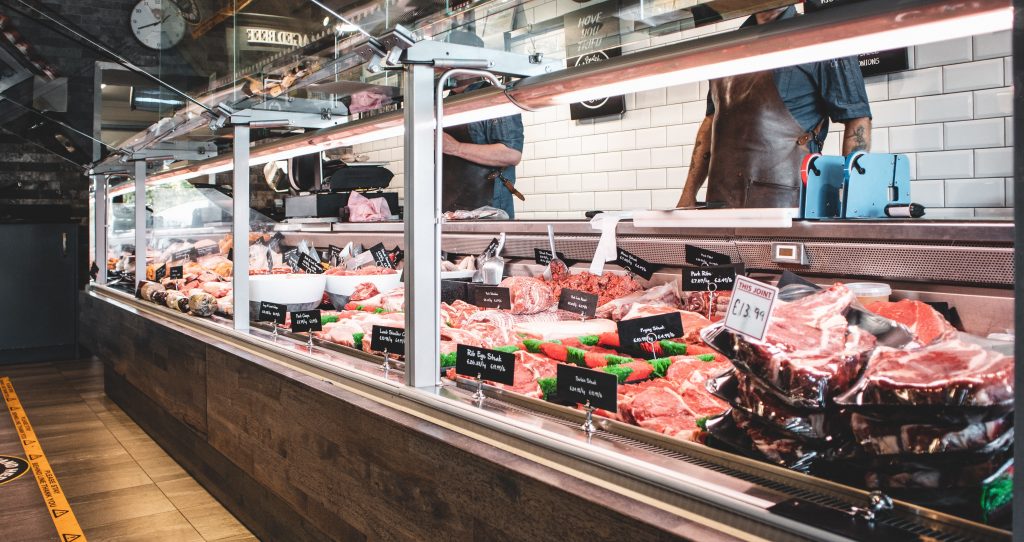 The New York City Health Department is investigating a cluster of three listeriosis patients with clinical isolates highly related by whole genome sequencing who all reside in Brooklyn. All three patients purchased ready-to-eat food from the deli counter at the same NetCost Market located at 3100 Ocean Ave in Brooklyn. It appears we have another Listeria outbreak on our hands. Here is what we know about the NetCost Market Deli Listeria Outbreak:
About the NetCost Market Deli Listeria Outbreak
According to the notice:
"The New York City (NYC) Health Department is investigating a cluster of three patients who tested positive for Listeria monocytogenes and whose clinical isolates are highly related to each other by whole genome sequencing (WGS). All three patients reside in Brooklyn. Diagnosis dates for these patients ranged from 6/30/21 – 7/20/21 and all were ≥ 50 years of age. All three patients were hospitalized and there have been no deaths associated with this cluster. All three patients reported shopping at NetCost Market (3100 Ocean Ave, Brooklyn, NY 11235) and purchasing ready-to-eat products from the deli counter prior to illness onset. Food and environmental specimens collected at the deli area were found to be highly related to the NYC clinical isolates by WGS. Patrons who purchased ready-to-eat products from the deli at this NetCost Market prior to 9/5/2021 should discard the food immediately. NetCost management has worked closely with the Health Department and New York State Agriculture and Markets to ensure that the deli area is safe for consumers at this time."
Listeria Quick Facts:
Consumption of food contaminated with L. monocytogenes can cause listeriosis, a serious infection that primarily affects older adults, persons with weakened immune systems, and pregnant women and their newborns. Less commonly, persons outside these risk groups are affected. Symptoms can occur anywhere from 3 to 70 days after exposure to the bacteria and include:
Fever
Nausea
Achy neck
Confusion
Loss of balance
Convulsions
Achy muscles, and/or
Diarrhea – In some cases, diarrhea may be so severe that the ill person requires hospitalization.
Persons in the higher-risk categories who experience flu-like symptoms within two months after eating contaminated food should seek medical care and tell their health care provider about eating the contaminated food.
How Do I Know If I Have a Listeria Infection from this Outbreak?
Only a doctor can make a diagnosis of a Listeria infection. If you have eaten ready-to-eat products from the NetCost Market Deli and have become sick, urgent medical attention is highly recommended. Only a medical provider can diagnose a Listeria infection.
It is best not to panic, but it is a good idea to monitor your health and symptoms in the days and weeks after exposure.
And if you do start feeling the symptoms of Listeria, seek medical attention. The Centers for Disease and Control and Prevention estimate that approximately 1,600 people get listeriosis each year with 260 fatalities. These statistics show that despite the relatively low number of infections, the risk of fatality is significant.
What is Listeria?
Listeria monocytogenes is a bacterium that causes the illness Listeriosis.  It's a serious infection that affects immune compromised individuals such as the very young, the very old, and those with weakened immune systems.  It is also a more serious concern for pregnant women.  Listeriosis may cause miscarriage and still births, so pregnant women must be vigilant and take extra precautions.
According to the Centers for Disease Control and Prevention (CDC) each year an estimated 1,600 people get Listeriosis and about 260 die.  In general, symptoms include fever and diarrhea, while more invasive infection (when the bacteria spreads past the gut) can be more severe.  Pregnant women typically experience milder symptoms such as flu-like symptoms, while non-pregnant women may experience more severe symptoms such as headache, fever, muscle aches, stiff neck, loss of balance, confusion, and even convulsions.  Invasive symptoms are generally reported between 1 to 4 weeks after eating contaminated food, however some may experience symptoms in as little as one day or as late as 70 days.  Non-invasive versions of Listeriosis are often not diagnosed because otherwise healthy individuals may not present any signs or symptoms or the symptoms may be very mild. 
Why is Listeria of Such Concern?
Listeria can cause serious infection in young children, elderly people, or those with compromised immune systems. Also, pregnant women are especially at risk as the infection can pass directly to the fetus. Listeria monocytogenes can grow at refrigerator temperatures, as low as 40 degrees Fahrenheit (4 degrees Celsius). The longer ready-to-eat refrigerated foods are stored in the refrigerator, the more opportunity Listeria has to grow. Listeria monocytogenes is very hardy because it resists freezing, drying, and heat. Additionally, Listeria is particularly virulent as it can cause meningitis and spontaneous abortion, and has a mortality rate of approximately 30 percent. In fact, 32 percent of 165 culture-confirmed listeriosis cases could be traced to the consumption of food purchased from store delicatessen counters or from the ingestion of soft cheeses.
Recommendations During the NetCost Market Deli Listeria Outbreak
The New York City Department of Health has the following recommendations:
Patrons who have purchased food from this deli counter before 9/5/2021 should not eat the food and throw it out.
Providers should consider listeriosis when evaluating patients who report eating food from a deli counter prior to illness and present with fever, diarrhea, and other symptoms consistent with Listeria infection and request testing and treatment for Listeria.
Providers and laboratories should report all confirmed cases of listeriosis to the New York City Health Department and laboratories should continue to send clinical isolates to the Public Health Laboratory for additional subtyping.

To help the NYC Health Department identify cases of listeriosis associated with this cluster providers should consider listeriosis if patients report consuming food from a deli counter prior to illness and present with fever, diarrhea, and other symptoms consistent with Listeria infection. Providers should test and treat these patients for listeriosis.

Providers are required to report all laboratory-confirmed listeriosis cases to the NYC Health Department. To report a case and for information about listeriosis, please call 866-NYC-DOH1 (1- 866-692-3641).

Laboratories are required to forward all Listeria isolates to the Public Health Laboratory (PHL) for additional subtyping.
The Lange Law Firm Can Help
Our mission is to help families who have been harmed by contaminated food or water.  When corporations cause Listeria food poisoning outbreaks, we use the law to hold them accountable.  The Lange Law Firm PLLC is one of the only law firms in the nation focused on representing families in food poisoning lawsuits.  This is what we do.
If you were diagnosed with Listeria in this NetCost Market Deli Listeria Outbreak and want to make a legal claim for compensation, we can help. Our Listeria lawyer can help you pursue compensation for your Listeria food poisoning.  Call us for a free no obligation legal consultation at (833) 330-3663 or send us an e-mail here.