Outbreak Investigation Continues on Salmonella in Melons
Posted in Outbreaks & Recalls,Salmonella on June 21, 2018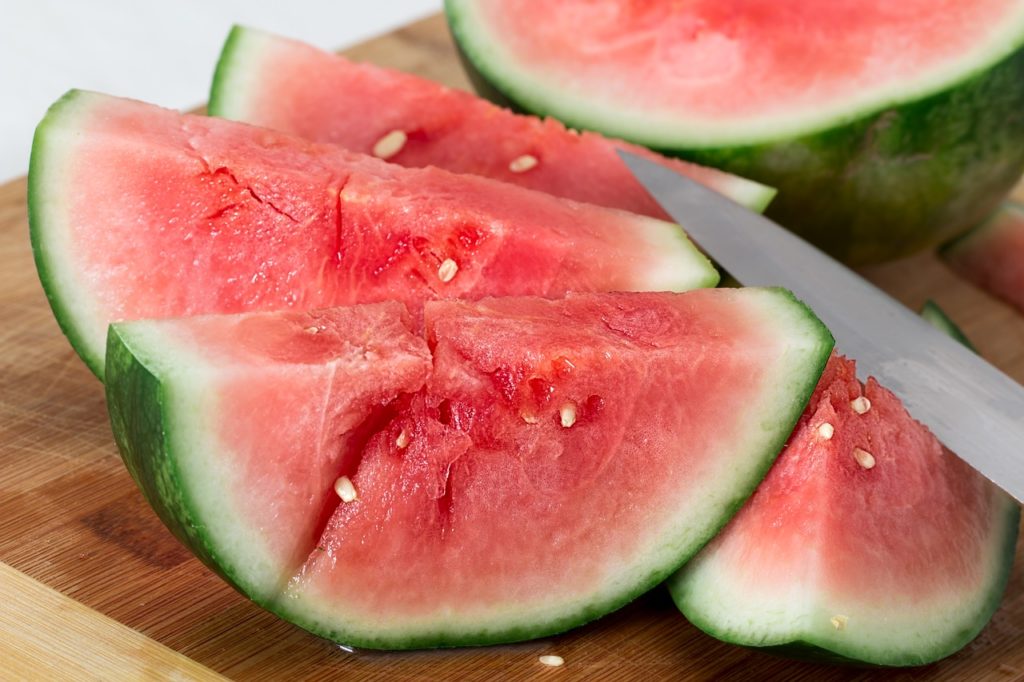 Pre-cut melon outbreak investigation continues as more cases are linked to the multi-state Salmonella Adelaide outbreak.  Another 10 individuals have fallen ill bringing the total number of cases linked so far to 70.  Another 3 individuals have been hospitalized, raising that number to a total of 34.  Additionally, 2 more states have been hit with this outbreak.
Fingers are being pointed in the direction of Caito Foods, LLC as the source of the outbreak.  Preliminary traceback evidence and epidemiological investigations have indicated the pre-cut melon supplied by Caito Foods, LLC of Indianapolis, India is the likely source of the outbreak.  Most of those interviewed reported eating pre-cut melons such as cantaloupe, watermelon, or fruit salad mix with melon from grocery stores.  Based on stores that infected individuals purchased their melons from indicates Caito Foods, LLC as the supplier.
Caito Foods Responds with Recall
In response to the outbreak investigation, Caito Foods, LLC issued a recall on June 8, 2018 for their pre-cut melon products.  The recall affects product that was shipped to Alabama, Florida, Georgia, Illinois, Indiana, Iowa, Kansas, Kentucky, Maryland, Michigan, Minnesota, Missouri, Nebraska, North Carolina, North Dakota, Ohio, Pennsylvania, South Dakota, Tennessee, Virginia, West Virginia, and Wisconsin.
The products can be identified as packaged in clear, plastic clamshell containers under many different brands or labels and could be found at stores such as Costco, Jay C, Kroger, Payless, Owen's, Sprouts, Trader Joe's, Walgreens, Walmart, Whole Foods/Amazon. Additional retailers may be added to the list as more information becomes available.
Consumers are urged to check their refrigerators and freezers for the affected product and discard or return to the place of purchase.  Additionally, any area that the product was stored should be cleaned with warm, soapy water to prevent the spread of this outbreak.
For this another other recall information, check MakeFoodSafe.com, U.S. Food and Drug Administration's recall page, and/or United States Department of Agriculture's recall page.
Outbreak Statistics
The most recent update indicates that the latest illness onset began on June 3, 2018.  More cases are expected to trickle in as they become linked with this outbreak.  It takes time for patients to become symptomatic enough to seek medical attention.  Those whose symptoms are mild enough to manage without medical treatment are never even calculated with these case counts.  After those who need it seek medical attention, it may still be weeks before the data comes back and is compared to the outbreak.
As of now, the state of Michigan is being hit hardest by the recall with over half of the reported outbreak patients coming from that state so far.  Indiana and Missouri follow with 11 and 10 cases respectively.
Why Do Some States Have More Cases?
The biggest movement of outbreak transmission begins with distribution.  Whether the product is contaminated at the source of production or in the distribution process, the distributor takes big batches of product and sends them out to either regions of the state or country or even nationwide depending on how large the distributor is.
You may notice that some states experience higher number of reported cases than others, despite receiving the same potentially contaminated product.  While we may never fully know why this happens, we can formulate some ideas that may lend to this correlation.  For example, some states may have a stronger epidemiology system.  Some states may seek medical attention at a reduced rate for gastrointestinal illness.  Sometimes the potential contamination does not affect all of the product, so only some of the populations consuming the recalled product.
Epidemiological Surveillance
Some states, such as New York are historically higher on the outbreak case count than others.  It is possible that the higher reported states have a stronger epidemiology system.  In order for a case to be linked, additional steps beyond diagnosis are required.  Physicians have a responsibility to the patient to diagnose and treat the illness.  Public health departments need physicians to take it one step further and submit the sample for genetic testing.  Without this genetic testing, the patient's sample cannot be analyzed and compared to other cases of Salmonella infection occurring in the United States.  Considering most cases of foodborne illness go unreported at all, and only a percentage of those who seek medical attention are analyzed in a way that can link them to an outbreak makes sense as to why some states present a higher reporting rate than others.
Unreported Illness
Some states may experience a lower rate of diagnosis because citizens do not go to the doctors as often.  The first step in diagnosis and linking an illness to an outbreak involves the patient seeking medical attention.  If the process stops there, cases will go unreported and the state will be under-represented in the outbreak.  Even with all of the modern healthcare we have, some people would rather just ride out the symptoms with their lemon lime soda and bed rest than seek medical attention.
Limited Contamination of Salmonella in Melons
Some states may present an under-represented number of cases because the product that they received did not contain the harmful bacteria.  While Salmonella bacteria reproduce rapidly under ideal conditions, it is unlikely that every package contains the pathogen.  Many people who consume the recalled product will consume perfectly safe food.  It is impossible to know which items are contaminated and unsafe and which ones are safe to consume, so the recall is generally conservative enough to capture any potentially harmful product that left the facility.  This could explain why some states received fewer packages that were contaminated and are underrepresented in the case count.
Better Safe Than Sorry 
When it comes to health and safety, the childhood mantra, "better safe than sorry" rings true.  Even if you have a super healthy immune system.  Even if you never get sick.  Even if someone in your household has consumed the product and has not fallen sick.  If a product is recalled, discard the product or return it to the place of purchase and clean up as if it was covered in poop.  This is a personal mantra of mine.  Not pleasant but makes it clear.  Just because you cannot see the germs doesn't mean everything that the product touches and everything that you came in contact after touching needs to be thoroughly cleaned. It is better to clean it all and be safe.
By: Heather Van Tassell, Contributing Writer (Non-Lawyer)