Potters Pond Campylobacter Outbreak
Posted in Campylobacter,Our Blog,Outbreaks & Recalls on September 14, 2021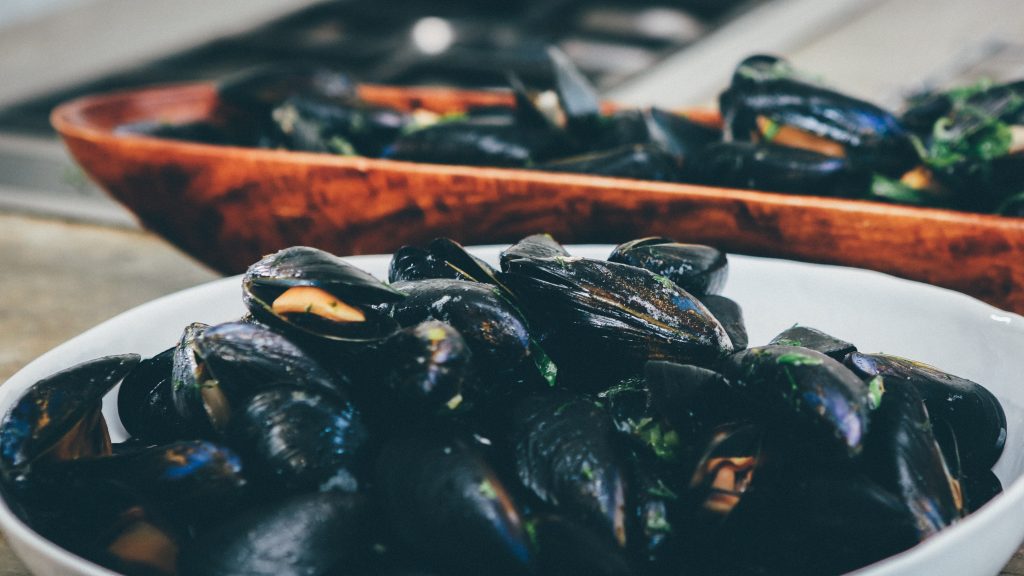 The Rhode Island Department of Health (RIDOH) and the Rhode Island of Environmental Management (DEM) are announcing the immediate closure of the Potters Pond (GA10PP), located in South Kingstown, to all shellfish harvesting. The pond will remain closed until further notice. Here is what we know about this Potters Pond Campylobacter Outbreak:
About the Potters Pond Campylobacter Outbreak
The closure is the result of an investigation that linked human illnesses to shellfish harvested in the area. A shellfish sample that was collected by RIDOH tested positive for Campylobacter lari. The sample was collected because of an ongoing investigation into seven instances in which people became ill after consuming raw shellfish between August 11th and August 19th. Two of these individuals tested positive for Campylobacter Jejuni, which is a different type of Campylobacter. The positive shellfish sample does not match the illnesses from the investigation. However, the detection of Campylobacter lari indicates the presence of Campylobacter. RIDOH is collecting additional shellfish samples for further testing.
RIDOH has contacted all commercial harvesters in this area to ensure that any product harvested during this time frame is not sold at restaurants and markets. RIDOH is urging recreational harvesters who harvested shellfish in Potters Pond between September 9th through September 11th to either discard the shellfish or avoid consuming them raw or undercooked. (The pond had been closed for a period of time before September 9th because of heavy rain.) Cooking the shellfish until it reaches an internal temperature of at least 145°F can reduce the risk of infection. Quick steaming is not sufficient to prevent gastrointestinal illness from these pathogens. Raw oysters and shellfish that contain harmful bacteria or viruses may look, smell, and taste normal.
What is Campylobacter?
Campylobacter is the most common form of food poisoning in the United States. In fact, it is also one of the most common causes of diarrheal illness in the United States. There are about 1.3 million cases of campylobacter each year. Most cases are not part of the outbreaks like this one but are individual (called sporadic cases).
Symptoms
The symptoms for this form of food poisoning are common to many of the other foodborne illness. These include:
diarrhea (sometimes bloody),
fever,
and abdominal cramps.
Symptoms can start after 2-5 days a person is exposed to bacteria. It can last for about a week. People who have a weakened immune system, children, elderly and pregnant women could have more complications during treatment. in these cases, there is also a risk and concern for potential long term complications, including reactive arthritis.
Antibiotic Resistance Concern
In recent times, we are seeing Campylobacter becoming increasingly resistant to antibiotics, especially fluoroquinolones and macrolides, which are the most frequently used antimicrobials for the treatment of campylobacteriosis when clinical therapy is warranted. The CDC has put out several warnings when it comes to antibiotic resistance related to foodborne pathogens.
"The high rates of resistance to fluoroquinolones have limited their usefulness in treating Campylobacter infections. Macrolides like azithromycin are the current drugs of choice when antibiotic treatment is indicated. Resistance to macrolides in Campylobacter has remained stable. In 2017, 28% of C. jejuni and 38% of C. coli isolates were resistant to ciprofloxacin, and 3% of C. jejuni and 7% of C. coli isolates were resistant to the macrolide azithromycin."
Diagnosis and Treatment
Campylobacter is diagnosed by testing a specimen of the feces of the sick individual. Fecal culture is the most common diagnostic procedure for campylobacter illness. After 48 hours, the doctors will look for leukocytes in the culture. These leukocytes many even be found in animals. This is how the puppies and other animals are examined for campylobacteriosis when they are sick.
Most people can easily recover without any treatment. All they need is some extra fluids and rest. Antibiotics may be required in some cases. If your dog is recovering from the treatment, you should make sure that he is hydrated and is not showing any worsening signs. Also, make sure that all his follow up treatments are done.
Why are Campylobacter infections so common?
A very small amount of Campylobacter bacteria can make someone sick, with as little as 500 cells being infectious.  To put that into prospective, one drop of juice from raw chicken meat has enough of the pathogen in it to infect a healthy person.
What are the complications of Campylobacter infections?
According to the CDC, "some people experience complications, such as irritable bowel syndrome, temporary paralysis, and arthritis. In people with weakened immune systems, such as those with a blood disorder, with AIDS, or receiving chemotherapy, Campylobacter occasionally spreads to the bloodstream and causes a life-threatening infection."
However, there is another concerning complication: Guillain-Barré syndrome (GBS).
What Exactly is Guillain-Barré Syndrome?
Guillain-Barré syndrome is a rare autoimmune disorder.  That's a way of saying that the person's own immune system turns on the body, attacking nerves.  This causes subsequent muscle weakness and sometimes even paralysis.  These symptoms can last anywhere from a few weeks up to several years.  Some people may not fully recover and suffer permanent nerve damage.  Other people may even die as a result of complications.
The exact cause of Guillain-Barre syndrome is unknown. But two-thirds of patients report symptoms of an infection in the six weeks preceding. These include respiratory or a gastrointestinal infection (like Campylobacter) or Zika virus. Campylobacter and Salmonella are among the most common causes of Guillain-Barré Syndrome.
How The Lange Law Firm Can Help
Our mission is to help families who have been harmed by contaminated food or water.  When corporations cause Campylobacter food poisoning outbreaks, we use the law to hold them accountable.  The Lange Law Firm is one of the only law firms in the nation focused on representing families in food poisoning lawsuits.
If you got sick in this Potters Pond Campylobacter Outbreak or form eating shellfish in Rhode Island and are interested in making a legal claim for compensation, we can help.  Our Campylobacter lawyer can help you pursue compensation for your Campylobacter food poisoning.  Call us for a free no obligation legal consultation at (833) 330-3663 or send us an e-mail here.