Raw Milk Cheese Strikes Again
Posted in Food Safety,Our Blog,Outbreaks & Recalls,Raw Milk on December 31, 2018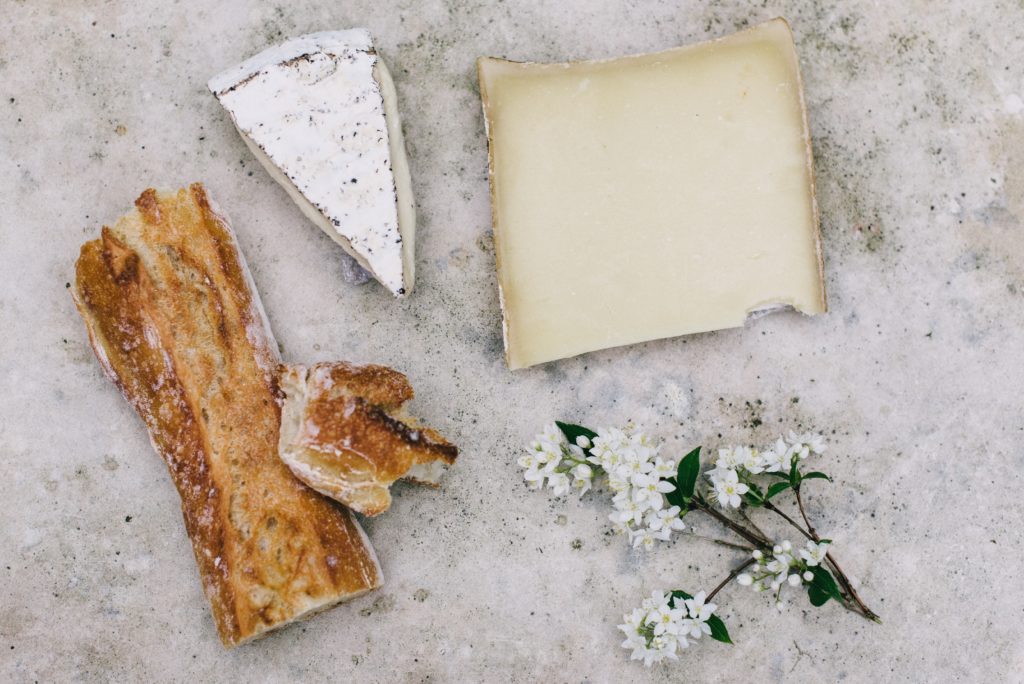 There has been a sharp increase in the number of Salmonella cases in San Diego county. Through mid-December, the county observed 730 verified Salmonella cases. Public Health officials are saying that cases related to this bacteria are at a 25-year high. 2018 saw a lot of Salmonella-related recalls ranging from hamburger meat to goldfish crackers, but it's still a mystery so as to why this particular county is experiencing more number of Salmonella cases than others.
One of the possible causes could be a local salmonella cluster linked to unpasteurized queso-fresco cheese purchased from Tijuana, Mexico. There are three confirmed cases of Salmonella and around a dozen others that are probable but awaiting test results. Some of these ill people reported consuming Mexican cheeses purchased from Tijuana. The rest also had secondary links to someone who consumed queso fresco.
Queso Fresco is a kind of creamy, soft white cheese made from fresh milk. It is generally eaten shortly after its made. Traditionally, it is made from unpasteurized milk, which increases the chances of cheese carrying harmful bacteria like Salmonella, Listeria and Brucella.
The recent queso fresco cluster is severe. It's not a surprise as these kind of cheeses, when linked to an outbreak, often leads to severe health consequences. In this cluster, 2 of the three confirmed cases and 5 out of 12 non-confirmed cases, had to be hospitalized for treatment.
Even though it is not legal in US to market cheese made from unpasteurized milk unless it has been aged for at least 60 days, queso fresco is made in small batches at household level in Mexico, which can then be sold further. And those who come from Tijuana to San Diego can definitely bring in some cheese along with them.
Dr.Steve Waterman of the CDC said that they have seen people bring tens of pounds of cheese back, suitcases full. This increases the chances of it being sold or shared to the citizens of the US. Waterman is currently the chief of CDC's Dengue Branch in San Juan but before that he was stationed in San Diego and was a central figure to spread cross-border education on queso fresco and other soft cheeses. He also co-authored a 2009 study that surveyed knowledge of those who cross the border about dangers of unpasteurized queso fresco. Results showed that 58% knew that queso fresco can make them sick, 56% and 60% knew that the cheese is unsafe for pregnant women and children respectively. 20% of the females surveyed said they had eaten cheese while pregnant. Additionally, out of the 306 importers that crossed the border, 57% stated that cheese was pasteurized, 16% said that cheese isn't pasteurized and the rest didn't have any knowledge about the cheese pasteurization. Half importers said that they were taking the cheese for personal consumption and others said that they would distribute it among family and friends.
These results initiated a public health campaign that focuses on those who are at the highest risk of getting infected like pregnant women, children and older people. "This is culturally sort of loved food in Mexico", said Walterman. This is why it's not possible to stop Mexican-Americans or immigrants from eating cheese or getting it across the border, so it's better that we educate the public about it, added Waterman.
Many prefer to have queso fresco made with unpasteurized milk even after being aware of the consequences because of the fresh taste it gives, which some believe gets killed by the process of pasteurisation.
The risk of getting ill by consuming soft cheese increases to around 50 to 160 times when the cheese is made with unpasteurized milk. According to CDC and FDA, soft cheeses that are made with pasteurized milk like commercial cottage cheese, cream cheese and processes mozzarella are safe to consume. But there are some soft cheeses made with pasteurized milk, mainly Latin-style soft cheeses, that are produced in facilities with improper sanitation and safety procedures can cause contamination.
The concern over raw-milk cheese has been present over a long-time in the US. After the sad 1985 Listeriosis outbreak linked to eating Mexican style, soft-cheese whose 65% victims were pregnant women, FDA brought in some major regulations for unpasteurized milk and milk products. States can adopt to their own laws but at the federal level, FDA banned interstate sales and distribution of raw milk in 1987, with the exception of cheese made from raw milk provided that cheese has been aged a minimum of 60 days and clearly labeled as 'made from unpasteurized milk'.
Another reason for increase in cases…
There were a large number of salmonella-related recalls this year including chicken and turkey recalls at the time of Thanksgiving and Christmas season. This has definitely stirred more concern among the people leading to increased testing of the pathogen. These frequent outbreaks have led to an increase in the number of cases nationwide, said Dr. Eric McDonald, medical director of the country's epidemiology and immunization services branch.
Only 1 in 20 Salmonella cases ever gets diagnosed, according to estimates from the Centers for Disease Control and Prevention (CDC). This is mainly because most of the cases don't require hospitalization and the illness usually gets subsided on its own. And therefore, a formal diagnosis isn't usually done. However, there have been some recent advances in the testing that has made it more accessible for the patients and the hospitals to prove if salmonella is present.
People who weren't getting tested a few years back are getting tested more often today. This is also because FDA and CDC are urging people to get tested more so that they can track the impact of the outbreak in a better way. This clearly has something to do with an increase in the numbers.
It is recommended that consumers who are at high risk of contracting infection should stay away from soft cheeses completely. It is mandatory in the US to label all soft cheeses mentioning whether it is made from pasteurized milk or not, so if you are concerned, just check the label.
By: Pooja Sharma, Contributing Writer (Non-Lawyer)