Smoothie Salmonella Outbreak
Posted in Outbreaks & Recalls,Salmonella on August 20, 2018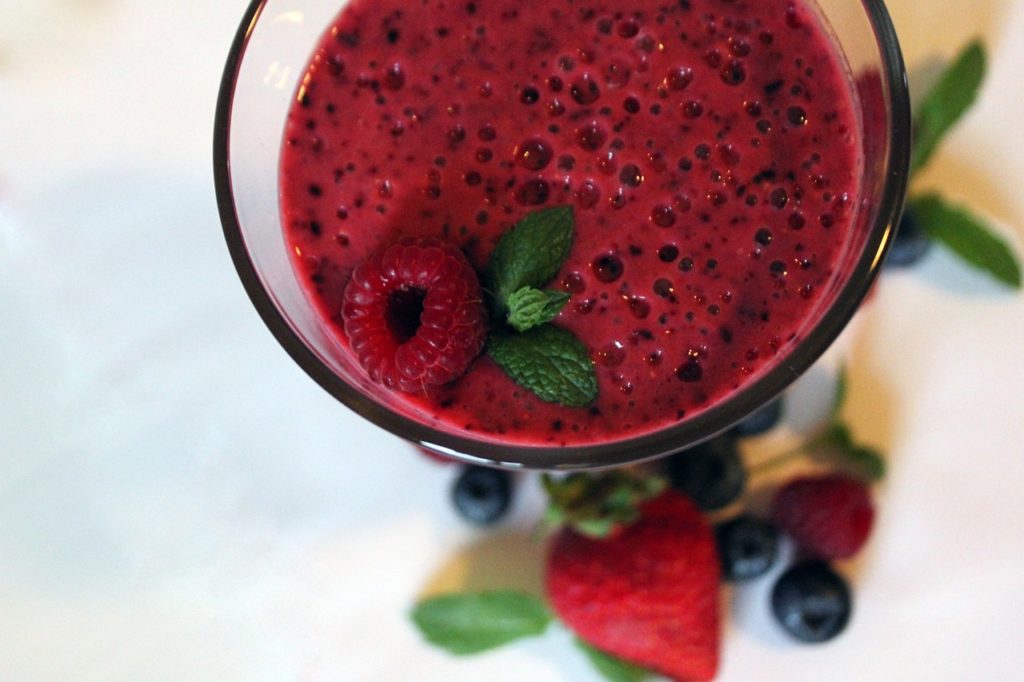 Warm days call for a refreshing smoothie, and recently, 7 people have become ill from Burien Fresh Smoothies in Burien, Washington. Beginning August 15th, the reports started to come in that linked the Salmonella to Burien Fresh Smoothies but at this time the source of the outbreak has not been identified. Unfortunately, 2 of the reported illnesses resulted in hospitalizations, but thankfully, they have since recovered in this Smoothie Salmonella Outbreak.
Burien, Washington is a city located south of Seattle on Puget Sound and as of 2010 had a population of 33,313. Burien's downtown continues to develop. In 2017, the Town Square development was completed. It includes retail space, condominiums, rental apartments, a senior living center, and a King County Library branch with underground parking. City Hall is located on the top floor of the Library building.
In a statement released by Public Health regarding this outbreak:
"As part of the Public Health investigation, Environmental Health investigators visited the restaurant on Wednesday, Aug. 15, 2018. Investigators found that the restaurant was serving cooked pork prepared at the restaurant owner's home, which is not an approved food safety practice. The restaurant was directed to immediately stop serving pork-based food items and to remove them from their menu.
However, on August 16, 2018, we identified a fourth ill person diagnosed with salmonellosis after eating at Burien Fresh Smoothies on August 7, 2018. This person did not eat any pork-based food items. On August 16, 2018, our Environmental Health investigators revisited the establishment and suspended its permit."
On August 17, 2018, an additional three ill people were identified (one person with lab-confirmed salmonellosis, two people with symptoms consistent with salmonellosis).
Burien Fresh Smoothies will not be allowed to reopen until Public Health confirms they complete a thorough cleaning and disinfection of their establishment, adopt safe food handling practices to minimize cross contamination risks, and any remaining processed ready-to-eat food products are discarded.
Additionally, Environmental Health investigators are working closely with Burien Fresh Smoothies owners to educate them about using only approved food sources. The restaurant will be allowed to sell pork-based foods once our food safety team determines the owners have secured an alternative approved source."
What the Lab Says:
Five of the seven people who got sick tested positive for Salmonella Braenderup by a healthcare provider. We are still waiting for genetic fingerprint results.
Food samples were collected from the establishment for laboratory testing; results are pending.
What the Public Should Know:
This investigation is ongoing and we will provide more information as it becomes available.
Salmonella can cause serious illness. Anyone who ate at Burien Fresh Smoothies from August 7, 2018 to August 16, 2018, and developed diarrhea (especially bloody diarrhea) within 5 days, should consult with their healthcare provider promptly to determine if testing is necessary.
Restaurants are responsible for selling food that is not only wholesome but also safe.
Burien Fresh Smoothies won't reopen until Environmental Health personnel conduct another inspection. The facility must thoroughly clean and disinfect the building, adopt safe food handling practices, and discard any remaining processed ready-to-eat food items.
What is Salmonella?
CDC estimates Salmonella causes about 1.2 million illnesses, 23,000 hospitalizations, and 450 deaths in the United States every year. Food is the source for about 1 million of these illnesses.
Most persons infected with Salmonella develop diarrhea, fever, and abdominal cramps 12 to 72 hours after infection. The illness usually lasts 4 to 7 days, and most persons recover without treatment.
However, in some persons, the diarrhea may be so severe that the patient needs to be hospitalized.
Most people infected with Salmonella develop diarrhea, fever, and abdominal cramps between 12 and 72 hours after infection. The illness usually lasts 4 to 7 days, and most individuals recover without treatment. In some cases, diarrhea may be so severe that the patient needs to be hospitalized. In these patients, the Salmonella infection may spread from the intestines to the bloodstream, and then to other body sites. In these cases, Salmonella can cause death unless the person is treated promptly with antibiotics. The elderly, infants, and those with impaired immune systems are more likely to have a severe illness.
People with diarrhea due to a Salmonella infection usually recover completely, although it may be several months before their bowel habits are entirely normal.
A small number of people with Salmonella develop pain in their joints. This is called reactive arthritis. Reactive arthritis can last for months or years and can lead to chronic arthritis, which can be difficult to treat. Antibiotic treatment of the initial Salmonella infection does not make a difference in whether or not the person develops arthritis. People with reactive arthritis can also develop irritation of the eyes and painful urination.
To prevent Salmonella infection:
Wash hands with soap and water after going to the bathroom, changing diapers, touching animals, and before eating or preparing food.
Cook all meats thoroughly, especially poultry.
Wash cutting boards and counters used for meat or poultry preparation immediately after use to avoid cross contaminating other foods.
Also, if you suspect that you have been infected with Salmonella halt preparing food for others and avoid spreading by utilizing the tips above and practice safe cleaning tips especially in the restroom where vomiting and diarrhea may occur.
If you or someone you know has been affected by potential Salmonella it is important to contact your local health care provider as soon as possible to get lab testing started. The testing results help local and state officials to find the source of these outbreaks and in doing so helps the community to remain aware of things that are happening around them and be able to report their illnesses as well. If your doctor does not report the illness be sure to contact your local health department and let them know that you have become sick and also let them know the places where you have dined or foods and drinks you have consumed to help narrow down the outbreaks.
If you believe you've developed Salmonella after ingesting a smoothie in this Smoothie Salmonella Outbreak, we want you to know that a Salmonella lawyer at the Lange Law Firm, PLLC is currently investigating this outbreak and offering free legal consultations.  If you or a loved one have become ill, you can call (833) 330-3663 for a free consultation or complete the form here.
By: Samantha Cooper, Contributing Writer (Non-Lawyer)