Steakhouse Meth Poisoning
Posted in Our Blog,Outbreaks & Recalls on July 5, 2023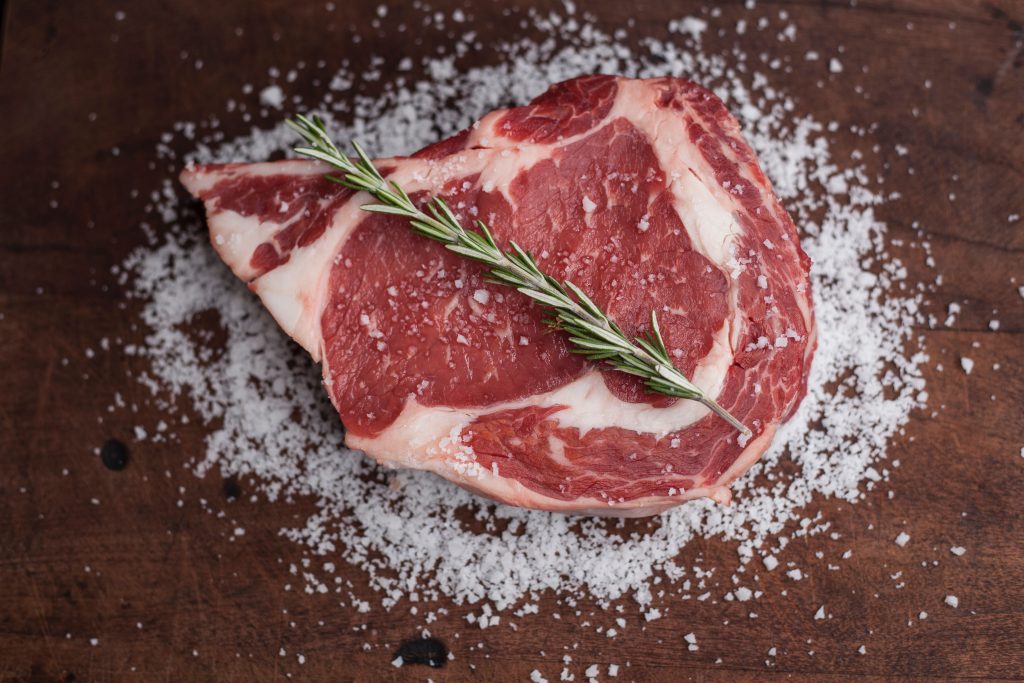 When you think of food poisoning, most people think of Salmonella, E. coli, or Listeria.  Food poisoning often occurs when food is contaminated, there is poor temperature control, or ingredients become otherwise tainted.
Most would not think of drugs making their way into foods.  Let alone methamphetamines!  Two unfortunate Florida families have now unlocked that fear.
Seven Hospitalized, Including a Child
At least seven people were taken to the hospital following an incident at the Nikko Japanese Steak House and Sushi Bar in Pace, Florida on Saturday, June 10th that lead methamphetamine exposure.
Spouses, Jordan and Nicole Gray, along with their friend Matthew Gilley and an additional family of four (including a 12-year-old child) fell ill after eating at the restaurant.  Test results revealed a startling diagnosis.  They each tested positive for the drug, methamphetamine.
According to the Santa Rosa County Sheriff's Office in a release, the office is involved in the investigation. Additionally, the two sets of patrons were receiving treatment at local hospitals.
Side Effects of Meth Exposure
Effects of the drug consumed orally typically kick in around 15 to 20 minutes following ingestion and can last anywhere between 8 and 24 hours.  The intended effect is a sense of wellbeing but has significant consequences – including damage to vital organs.
This drug prompts a norepinephrine release into the body's circulatory system and heart.  Norepinephrine is a chemical in the brain that mobilizes the brain and the body for action under normal circumstances.  In the case of methamphetamine induced norepinephrine, the circumstances are far from normal.
Excess norepinephrine can lead to ventricular fibrillation (where the heart's lower chambers quiver), cardiovascular collapse (dangerous drops in blood pressure), even cerebral stroke (brain damage caused by blockage of blood to the brain), internal bleeding due to increased blood pressure, and irreversible blood vessel damage.
It Is unclear how much methamphetamine was added to the food, but even small amounts can cause significant side effects – particularly in children.
Symptoms may include, but are not limited to:
Blurred vision
Dizziness
Faintness
Chest discomfort or pain
Fast, pounding, or irregular heartbeat or pulse
Difficulty breathing
Muscle cramps, spasms, pain, or stiffness
Shakiness in the legs, hands, or feet
Trembling or shaking of the hands or feet
Swelling of the feet or lower legs
Twitching, twisting, or uncontrolled repetitive movements of the tongue, lips, face, arms, or legs
Uncontrolled vocal outbursts and tics
Dark-colored urine
Fever
Headache
Pounding in ears
Restlessness
Trouble sleeping
Unusual tiredness or weakness
False or unusual sense of wellbeing
Downline Consequences of Inadvertent Exposure
On top of the immediate health risks associated with accidental methamphetamine exposure, there are additional downline consequences of having ingested the drug.
Methamphetamine can be detected in urine for up to 72 hours after exposure.  Even longer if a hair sample is performed.  In those cases, a person can continue to test positive for 90 days.
For individuals in certain professions, accidental ingestion can have significant consequences.  One of the outbreak victims was a nurse, a profession that could have dire affects on licensing.  There are many reasons that an individual may have to be drug tested, such as starting a new job, involved in a workplace accident, or routine testing.  For these individuals, an uncomfortable conversation will be necessary with their employer.  All this at no fault of their own.
Restaurant Issues Statement
Nikko Japanese Steakhouse reopened the following Wednesday.  The restaurant issued a statement on their social media page indicating that this incident does not reflect their service and they have thus far had perfect record.
"To think that people were harmed by something on our premises is heartbreaking.  We are a family-owned business who serves the families of Pace.  We can assure you that this was an isolated incident that in no way reflects our service as a whole.  From the moment we were informed of the incident, we closed the doors and cooperated fully with the Santa Rosa County Sheriff's Office, the Health Department, and all inspectors who combed every inch of our restaurant and found us in complete compliance, with no violations."
No Criminal Charges
Records indicate that the Santa Rosa County Sherriff's Office will not pursue criminal charges in the case, despite several employees and a roommate of the alleged suspect pointing the finger in their direction.
According to one witness, "[He] was talking to his friends about the incident and they stated [the suspect] is the one who put the drugs in the customer's food."  According to the witness, "[the suspect] had been doing a lot of drugs recently."
Why no criminal charges?  Lack of concrete evidence.
"Due to the lack of eyewitness and surveillance footage, I am unable to determine who, if any person, associated with the restaurant contaminated the food consumed by the patrons," the reporting officer said.  "It is believed based on the statements from the workers that [the employee] possibly unknowingly contaminated the food, but this cannot be confirmed."
Without footage and conflicting statements, the police claim there is no case.  Several of the witness accounts vary on the suspect's motivation and intention.  One employee indicates that the suspect put the drugs in the teriyaki sauce intentionally while another said the drugs accidentally fell out of the suspect's pockets into the food.  The roommate did not have specific information as to how the drugs entered the food.
Who Is at Fault Here?
Obviously, the employee who either intentionally or unintentionally contaminated the food is at fault.  But is that where the issue stops?  Was the food preparation properly supervised by a manager?  Did the other employees know what was going on at the time.  Was the manager or owner aware of drug use and/or required drug testing as employment conditions?
Food Poisoning is Serious
Food poisoning is serious.  Intentional food poisoning is even more egregious.  We trust those who handle our food to do so safely.  When food is tainted, and people get sick, sometimes serious or even fatal consequences become a reality.
The experienced food poisoning lawyers at The Lange Law Firm help you navigate the aftermath experience and hold the appropriate people accountable.  Reach out by email here or by phone at (833) 330-3663 for a free consultation.