The Lange Law Firm Files First Romaine Lettuce E coli Lawsuit in Romaine Lettuce E coli Outbreak
Posted in E. coli,Outbreaks & Recalls on November 30, 2018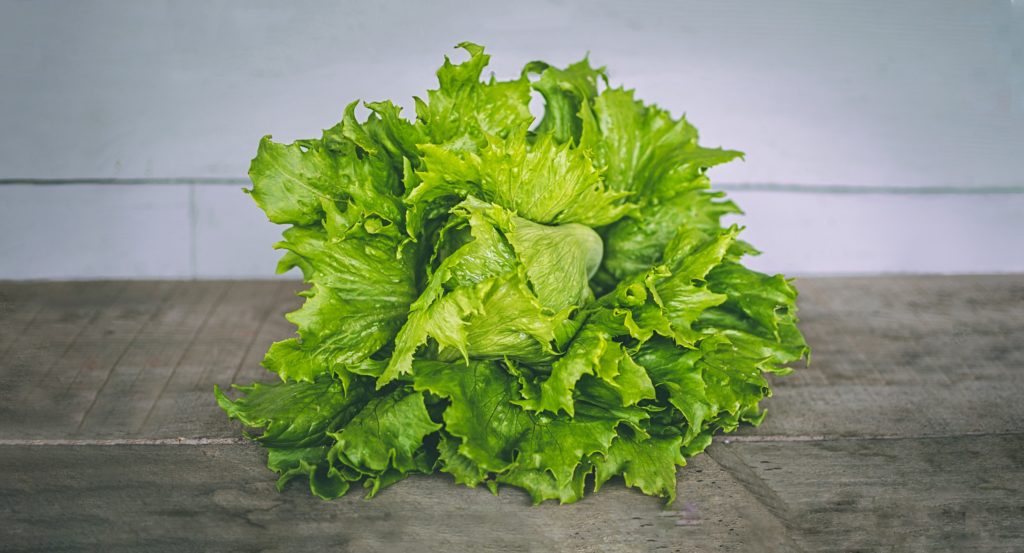 As details begin to unfold as to the exact source of the romaine lettuce outbreak and the FDA calls for labeling of romaine lettuce, the first lawsuit related to this outbreak has been filed. On November 26, 2018, The Lange Law Firm filed a Romaine Lettuce E coli lawsuit on behalf of a man who was diagnosed with an E coli infection and hospitalized in Florida, after eating romaine lettuce at Beef O'Brady's in Florida.  The E coli victim is a Texas resident.
One of the nation's leading food safety lawyers, Jory Lange has received dozens of calls from families across the country who became ill after eating romaine lettuce.
"This is the third E coli outbreak from romaine lettuce or leafy greens in the last 12 months.  We've received calls from a number of people who were hospitalized after eating romaine lettuce.  If you have any romaine lettuce grown in California in your home, the CDC and FDA recommend that you throw it out and not eat it," says national E coli lawyer, Jory Lange.
The Concern of E coli
Until the CDC or the FDA issues a notice of which romaine farm is indeed the culprit and information about where the romaine came from, those in the US should still remain cautious. If your romaine was grown outside of California, it is likely safe to consume. The CDC and FDA are continuing to investigate the details of this outbreak.
As we await more news, it is a good idea to be mindful of what you are eating. There are many different types of lettuce and lettuce mixes, most of which do not say where the lettuce was grown. The CDC and FDA recommend that consumers do not eat any unlabeled romaine products.
Symptoms of an E. coli infection usually show within 2 to 10 days after eating food contaminated with E. coli. Keep on the lookout for the tell-tale signs of the infection: vomiting, nausea, watery (sometimes bloody) diarrhea, abdominal pain, and (potentially) low-grade fever. Urgent medical attention is recommended at any sign of the infection, especially if you have eaten romaine recently or are at high risk for foodborne illness. Urgent medical attention can help reduce the risk of long-term complications, like central nervous system issues and the development of hemolytic uremic syndrome (HUS).
The type of STEC E. coli in these outbreaks, E. coli O157, is particularly dangerous. E. coli does not discriminate either. Even those who are healthy can be susceptible to serious infection and potential long-term complications.
Experts and Others Warn of the Dangers of E. coli 
Food experts have come forward in light of this outbreak to remind the public of the dangers of this particular type of E. coli infection. Assistant professor of agricultural economics at the University of Connecticut John Bovay commented in a recent article, "Some strains of E. coli bacteria produce toxins that can make us sick. When fresh fruit or vegetables become contaminated with one of these forms of E. coli, it can cause numerous illnesses all across the country because fruit and vegetables are shipped thousands of miles and are rarely cooked to a temperature that would kill E. coli."
As to whether you should eat romaine lettuce, there are mixed views there too. University of California Food Safety Expert Trevor Suslow told The Fresno Beelast year, "it's unlikely the lettuce you buy at the grocery store these days is going to do you any harm."
Foodborne illness lawyers, however, recommend to heed caution and avoid romaine.  E. coli lawyer Jory Lange advises the old adage, "When it doubt, throw it out."
Sadly, you can't just wash it. "It is very difficult to remove bacteria from leafy greens. Bacteria have the ability to adhere to the surface of the leaves, and to get stuck in microscopic crevices," according to Consumer Reports Director of Food Safety and Research James Rogers, Ph.D.
If you do have any unlabeled romaine lettuce in your home or romaine grown in California, regardless of whether you choose to cook it or simply throw it away, any surfaces it has touched should be cleaned with bleach, including the drawers in your refrigerator, counter tops, and cutting boards. Any utensils used that came in contact with raw romaine lettuce should also be washed at high temperatures in a sink full of hot, bleachy water.
Handwashing and cooking of meats and produce (especially romaine lettuce) is recommended to help prevent infection and the spread of the outbreak.
Our E coli Lawyer is Here to Help You
If you believe you have developed an E coli infection from eating romaine lettuce, we want you to know that an E coli Lawyer at the Lange Law Firm, PLLC is currently investigating this matter and offering free legal consultations. Our lawyer, Jory Lange became a lawyer to help make our communities and families safer.Anyone who was infected with E coli from romaine lettuce may be entitled to compensation for their injuries.  To learn more about this outbreak or making an E coli food poisoning claim, please contact The Lange Law Firm, PLLC.
If you or a loved one have become ill with E coli, you can call (833) 330-3663 for a free legal consultation or complete the form here.
By: Candess Zona-Mendola, Editor (Non-Lawyer)