2021 Cyclospora Outbreak, 208 So Far Sick
Posted in Cyclospora,Cyclospora,Our Blog,Outbreaks & Recalls on July 14, 2021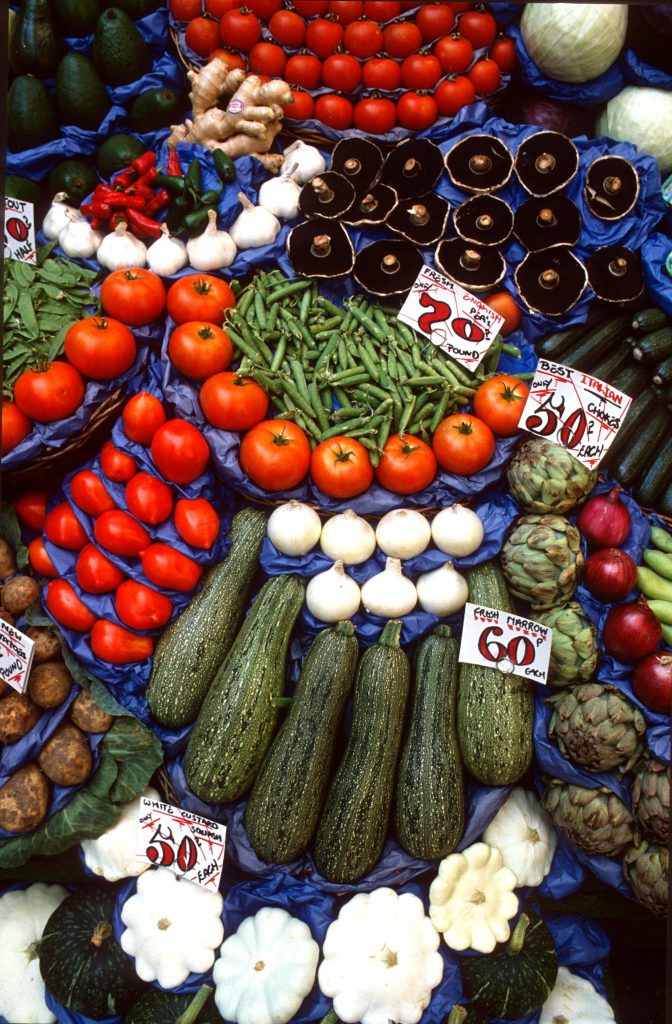 The CDC has announced yet another outbreak of Cyclospora illnesses, but the source is still a mystery. Currently, the agency is working with the FDA to identify any potential source or traceback to a manufacturer or grower. Here is what we know about this 2021 Cyclospora Outbreak:
Fast Facts:
Illnesses: 208
Hospitalizations: 21
Deaths: 0
States reporting cases: 22
Cyclosporiasis illnesses are reported year-round in the United States; however, during the spring and summer months there is often an increase in cyclosporiasis acquired in the United States (i.e., "domestically acquired"). The exact timing and duration of these seasonal increases in domestically acquired cyclosporiasis can vary, but reports tend to increase starting in May. In previous years the reported number of cases peaked between June and July, although activity can last as late as September. The overall health impact (e.g., number of infections or hospitalizations) and the number of identified clusters of cases (i.e., cases that can be linked to a common exposure) also vary from season to season. Previous U.S. outbreaks of cyclosporiasis have been linked to various types of fresh produce, including basil, cilantro, mesclun lettuce, raspberries, and snow peas.
CDC, along with state and federal health and regulatory officials, monitor cases of cyclosporiasis in the United States in the spring and summer months to detect outbreaks linked to a common food source. However, many cases of cyclosporiasis cannot be directly linked to an outbreak, in part because of the lack of validated laboratory "fingerprinting" methods needed to link cases of Cyclospora infection. Officials use questionnaires to interview sick people to determine what they ate in the 14-day period before illness onset. If a commonality is found, CDC and partners work quickly to determine if a contaminated food product is still available in stores or in peoples' homes and issue advisories.
What is Cyclospora?
One of the reasons we hear little about Cyclospora is that is it not a bacteria but actually a parasite. When we ingest food that has this nasty parasite on it, there are a few symptoms we need to be aware of. These symptoms can look a lot like food poisoning but need to be treated differently. These symptoms include:
Fever
Vomiting
Diarrhea
Loss of appetite
Cramping
Bloating
Nausea
Fatigue
Increased gas
As with food poisoning, it is important to seek medical help when one or more symptoms persist. Medical experts can not only determine what the problem is but can help get you on a speedy road to recovery.
One of the issues associated with Cyclospora is the time it can take before any symptoms appear. From the time of ingestion, it can take up to a week for any symptoms to show. Along with making it harder for health agencies to use Traceback information it also makes it more difficult for doctors to know how to treat. Taking the time to remember what types of food we have eaten when we do get sick is an important part of getting help.
What are the Symptoms of Cyclospora?
Cyclospora is a parasite that causes food poisoning-like symptoms. Those sickened by the bug can expect a laundry list of gastrointestinal distress: bloating, stomach cramps, flatulence, nausea, and watery diarrhea are all common. They may feel faint. In serious cases, the illness can progress to vomiting or a moderate fever.
If not treated, the illness may last from a few days to a month or longer. Symptoms may seem to go away and then return one or more times (relapse). It's common to feel very tired.
Does Cyclospora Go Away On Its Own?
No.  Cyclospora does not go away on its own.  Left untreated, Cyclospora can last for months.  Symptoms may seem to go away and then return one or more times (relapse). People suffering from Cyclospora often feel very tired.  Certain symptoms, like fatigue, have been known to persist after the rest of the illness has subsided.
Due to the life cycle of this particular bug, you may have periods between symptoms where you can be infectious (shedding the immature oocysts for future infection) but non-symptomatic.
In some cases, someone infected with Cyclospora may experience long-term complications such as Guillain-Barré syndrome, reactive arthritis, long-term malabsorption issues, and infection relapse.
How Do You Treat Cyclospora?
The recommended treatment for Cyclospora is a combination of two antibiotics, trimethoprim-sulfamethoxazole, also known as Bactrim, Septra, or Cotrim, according to the CDC.  People who have diarrhea should also rest and drink plenty of fluids.
No highly effective alternative antibiotic regimen has been identified yet for patients who do not respond to the standard treatment or have a sulfa allergy.
Where Does Cyclospora Come From?
People become infected with Cyclospora by consuming food or water contaminated with feces that contains the parasite. Cyclospora needs to be in the environment for about 1 to 2 weeks after being passed in stool to become infectious for another person. Because of this, it is not spread directly from one person to another.
Cyclospora is found in many parts of the world but is most common in tropical and subtropical regions. Foodborne outbreaks have been linked to various types of fresh produce, including raspberries, basil, cilantro, snow peas, and mesclun and romaine lettuce. No commercially frozen or canned produce has been connected to Cyclospora infections.
In the US, most cases of cyclosporiasis typically occur during May through August.
Recent Cyclospora Outbreaks
Cyclospora is usually caused by fresh vegetables and fruits.  The source of this current Cyclospora outbreak is unknown.  Investigators at the FDA and CDC are searching for the specific food products that caused this Cyclospora outbreak.  Recent Cyclospora outbreaks have been caused by:
The Lange Law Firm Is Here To Help
We hope you never need us.  But when you do, we're here to help.
Our mission is to help families who have been harmed by food poisoning.  When corporations cause Cyclospora food poisoning outbreaks, we use the law to hold them accountable.
The Lange Law Firm, PLLC is the only law firm in the nation solely focused on representing families in food poisoning lawsuits and contaminated water lawsuits.
If you or your child was infected with Cyclospora or any other parasite and are interested in making a legal claim for compensation, we have a Cyclospora lawyer ready to help you.  Call us for a free no obligation legal consultation at (833) 330-3663 or send us an e-mail here.