Ecoli O103 Beef Recalls Keep Rolling In
Posted in E. coli,Our Blog,Outbreaks & Recalls on April 25, 2019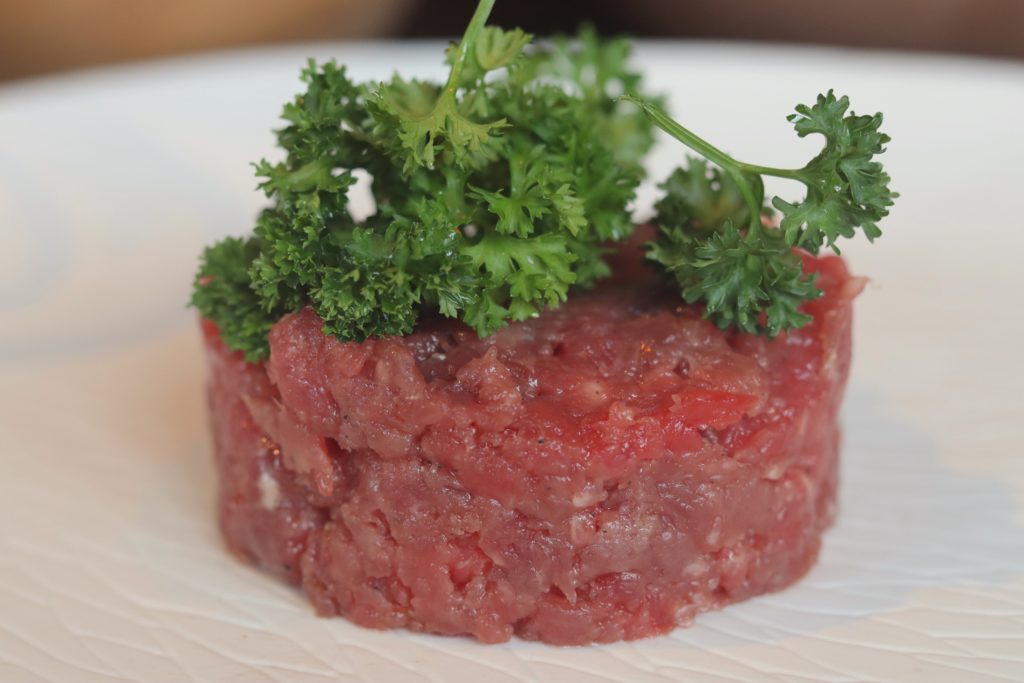 In the wake of an Ecoli O103 outbreak that is believed to be linked to beef, we are seeing several Ecoli O103 Beef Recalls.  But are these all related?
On April 23, 2019, a Georgia based establishment – K2D foods, doing business as Colorado Premium Foods – recalled 113,424 pounds of ground beef that might be contaminated with E.Coli O103. This created a huge stir, mainly because the recall came in the midst of an E.Coli O103 outbreak that has sickened 156 people in 10 states.
Just like others, we couldn't help but wonder if these two were related? Apparently, USDA-FSIS didn't clear our confusion either.
"At this time, there is no definitive link between this positive product and the ongoing E. coli O103 outbreak. Further traceback and product analysis continues to determine if the recalled products are related to the E. coli O103 outbreak," mentions the USDA-FSIS website.
And just as we were trying to solve this puzzle, another company, based in Illinois called Grant Park Packing recalled 53,200 pounds of ground beef that may be contaminated with E.Coli O103 on April 24, 2019. The recall was published on the USDA-FSIS website within 24 hours of the first Colorado Premium Foods recall.
The items were shipped to Minnesota for further distribution and Kentucky for institutional use.
The raw ground beef have package dates of 10/30/2018, 10/31/208 and 11/01/2018 and marked with "FOR INSTITUTIONAL USE ONLY" with lot code GP.1051.18. They are 40-lb bulk cardboard boxes of "North Star Imports & Sales, LLC. 100% Ground beef bulk 80% lean/ 20% fat. The products have an establishment number of 21781 inside the USDA mark of inspection.
And just like the previous recall, USDA-FSIS mentioned that this recall also doesn't have a 'definitive link' to the outbreak yet and further traceback and product analysis is required to determine whether the recalled products are linked to the outbreak.
Why do we think there is a connection?
First of all, the strain of Ecoli is same – the very rare STEC Ecoli O103. The strain has been found in the diagnosis of ill people and the contamination fears of the same strain led to the recall, as mentioned on the USDA-FSIS website.
The products from K2D were recalled from Georgia and Florida. Georgia is one of the states that is hit hard by the outbreak, with a total of 33 cases. And in the second recall, initiated by Grant Park Packing, the products were distributed in the state of Minnesota and Kentucky. The latter has the most number of illnesses in the outbreak, with the number of ill people standing at 65. Coincidence? Maybe not.
Even though we have some solid hints at the link, we can't say for now that the products from these two companies are the source of the outbreak.
No source declared yet?
Food Safety and Inspection Service (FSIS), public health regulatory agency of United States Department of Agriculture (USDA) along with Centers for Disease Control and Prevention (CDC) and state and public health officials are still working out the math to determine any supplier, distributor or brand of ground beef behind the outbreak.
On April 12, 2019, it was declared that the source of the outbreak is ground beef. Since then illnesses have increased but no brand or supplier has been named yet. Traceback investigation and product analysis is ongoing.
K2D food recall details:
K2D Foods, doing business as Colorado Premium Foods, a Georgia based establishment recalled 113,424 pounds of ground beef due to fear of contamination with E.Coli O103. The beef products were produced from late March through late April (March 26, March 29, April 2, April 5, April 10 and April 12,2019).
The recalled products are labeled as "Ground Beef Puck" and comes in two 24-pound vacuum sealed packages in cardboard boxes. Their establishment number is No.EST. 51308 and they have "Use Thru" dates of 4/14/19, 4/17/19, 4/20/19, 4/23/19, 4/28/19 and 4/30/2019. The items were shipped to restaurant distributors in Norcross, Georgia and Fort Orange, Florida.
Outbreak Timeline:
On March 28, 2019, health officials in Kentucky and Georgia notified CDC about the outbreak. Investigation started at this stage. Initially, 72 illnesses from 5 states were reported and the strain was identified to be E.Coli O103. On April 9, 2018, the ill people count increased to 96 from 5 states.
April 12, 2019: Preliminary investigation suggested ground beef is the source of the outbreak. The illnesses started on dates from March 1, 2019 to April 7, 2019. 13 more people were added to the outbreak and the case count increased to 109 people from 6 states. 75 people were interviewed and 84% of them reported eating ground beef from grocery stores and restaurants. Many ill people bought large chubs or trays of ground beef from grocery stores to prepare dishes at home like sloppy joe or spaghetti sauce.
The last investigation notice came on April 23, 2019. 47 more illnesses were added to the outbreak, increasing the case count to 156 people from 10 states.
Kentucky – 65
Tennessee – 41
Georgia – 33
Ohio – 8
Florida – 3
Virginia – 2
Illinois – 1
Indiana – 1
Minnesota – 1
Mississippi – 1
(Total: 156)
20 people are hospitalized but no deaths or HUS cases were reported. (Thankfully!)
Illnesses that occurred after March 26, 2019 might not be reported yet because of the time difference between when an individual becomes ill and when the illness is reported.
About Non-O157 STEC O103:
Ecoli O103 is a very rare strain of E.Coli but it produces Shiga-toxin, that can damage the digestive tract, cause HUS and lead to death, especially in high-risk individuals. HUS is the most common cause of acute kidney injury in children.
Many clinical laboratories do not even test for the strain, since it's much harder to identify than the common STEC O157:H7. This means that the number of ill people can be under-reported.
Incubation period of the illness is 2 to 8 days (average of 3 to 4 days) after getting exposed to contaminated food. Symptoms include diarrhea (often bloody) and vomiting. It is important that you stay hydrated during the illness. Antibiotic treatment isn't recommended. HUS, a kind of kidney failure, is not commonly associated with the strain. The strain can cause complications in elderly, children under 5 years of age and those with compromised immune system.
Health officials are concerned that the recalled products can still be present in grocery stores and refrigerators or freezers of consumers and restaurants. These products should be either discarded or returned back to the place of purchase.
Consumers should follow proper food safety guidelines for raw meat products. Wash your hands, separate raw meat from fresh fruits & vegetables to avoid cross-contamination, cook ground beef to a minimum internal temperature of 160 degrees Fahrenheit and don't keep any leftovers left at room temperature for more than 2 hours.
The Lange Law Firm 
Our mission is to help families who have been harmed by contaminated food or water.  When corporations cause Ecoli food poisoning outbreaks or Legionnaires disease outbreaks, we use the law to hold them accountable.  The Lange Law Firm, PLLC is the only law firm in the nation solely focused on representing families in food poisoning lawsuits and Legionnaires disease lawsuits.
If you were infected with Ecoli after eating ground beef and are interested in making a legal claim for compensation, we have an Ecoli lawyer ready to help you.  Call us for a free no obligation legal consultation at (833) 330-3663 or send us an e-mail here.
By: Pooja Sharma, Contributing Writer (Non-Lawyer)