Caito Foods Precut Melon Recall & Outbreak
Posted in Food Safety,Our Blog,Outbreaks & Recalls,Salmonella on April 14, 2019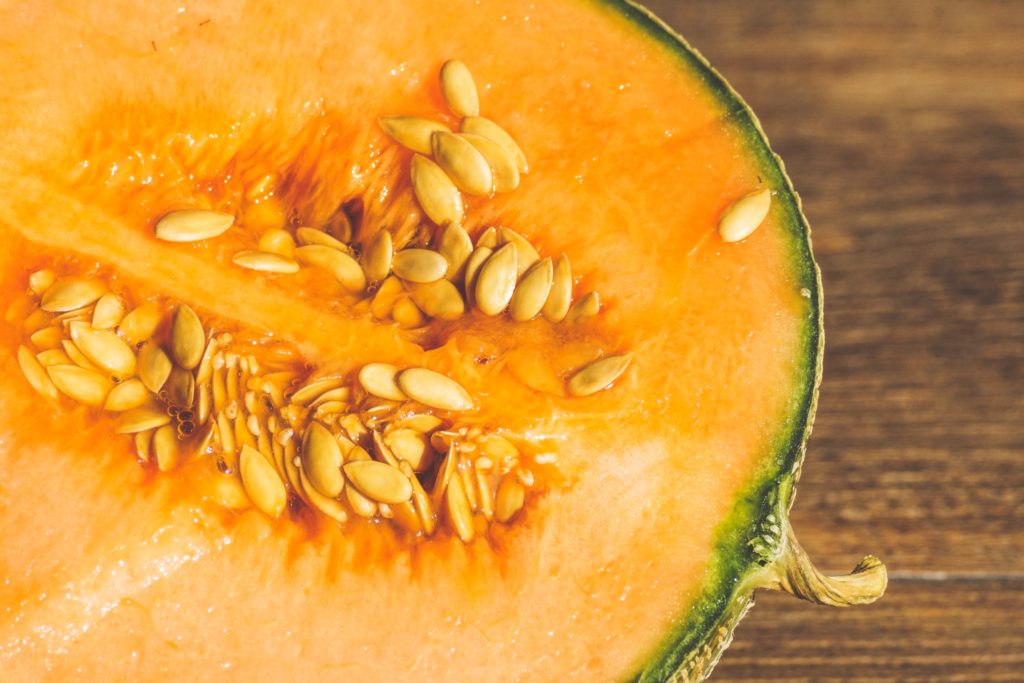 A pre-cut melon Salmonella outbreak has triggered an urgent recall of pre-cut watermelon, honeydew melon, cantaloupe, and fruit mixes. This time, the CDC and FDA are already involved in the investigation, along with local health authorities, to get the word out. As with all recalls, taking the information seriously can stop the spread of bacteria and keep us safe. After understanding what is involved, take the time to inventory your own kitchens and take the necessary precautions during the Precut Melon Recall.
Caito Foods, a facility in Indianapolis Indiana, declared a voluntary recall Friday for a multitude of foods they produced. The product this time? Melons of different types. The culprit? Salmonella Carrau. Let's take a closer look at the recall information, what Salmonella is, and how we can prevent it.
The Outbreak
As of the time of this writing, 93 cases have been reported spanning 9 states. The states include: Illinois, Indiana, Iowa, Kansas, Kentucky, Michigan, Minnesota, Missouri, Nebraska, New York, North Carolina, Ohio, Pennsylvania, Tennessee, West Virginia, and Wisconsin. Twenty-three people have been hospitalized and thankfully, no deaths have been reported.
The Recall
Some of the products being recalled include: pre-cut watermelon, honeydew melon, cantaloupe, and fruit medley containers. For a full list of the products refer to the FDA website. It is important to read the entire list to make sure you have not purchased any of the tainted fruits.
The packages are clear plastic clamshells usually located in the fruit and vegetable section of most grocery stores. It is important to look at the labels since Caito Foods is a supply company so the brand information could be different. This recall applies to both retailer and consumer so be aware you could already have purchased this product. If you have purchased this already, here are a few steps to properly dispose of the recalled food to maximize safety:
#1 – Throw out the recalled food. Put it in a sealed bag in the garbage and any other foods touching it.
#2 – Empty the refrigerator. Put the rest of the intents of the refrigerator on the counter while you clean.
#3 – Wash removable parts. Use hot soapy water and a clean towel.
#4 – Clean and sanitize the entire inside of the refrigerator.
#5 – Return everything back into the refrigerator.
While this may seem like a lot of work, remember that this is for your own safety. Plus, you get a jump on spring cleaning as well. Don't forget to wash your hands when you're done.
Not Caito's First Salmonella Outbreak
Unfortunately, this is not Caito Foods' first Salmonella outbreak.  In 2018 pre-cut melon Salmonella outbreak, Caito Foods' pre-cut melons sickened 77 people and hospitalized 36 people.  The Detroit News and Detroit Free Press provided extensive coverage of that Salmonella outbreak.  MakeFoodSafe previously reported on that outbreak here.
About Salmonella
The CDC estimates "Salmonella causes about 1.2 million illnesses, 23,000 hospitalizations, and 450 deaths in the United States every year." Of these staggering numbers, about 1 million cases are food related. When it is put into this perspective, it is easy to see how important food safety is.
Salmonella is a bacteria that comes in many types; some more common than others. The illness caused by Salmonella, known as Salmonellosis, has been causing people to be sick for over 125 years.
Depending on the individual (age and immune system) the illness can last 4 to 7 days; most recovering without any treatment. Part of the reason it is difficult for health officials to figure out where sources come from is Salmonella can take up to a few days before any symptoms show. Symptoms include:
Diarrhea
Fever
Abdominal cramps
Cold chills
Headache
Vomiting
Hospitalization is required for some due to excessive diarrhea and vomiting which depletes the water in the body. The best plan, if you believe you may have Salmonella poisoning, is to not wait until it gets this dangerous and seek medical help. A doctor can perform a test to distinguish if you actually do, since symptoms can appear to be other illnesses too.
Prevention
While nothing can keep us 100% safe, here are a few tips that can tip the odds in our favor:
You can get Salmonella from all kinds of foods. This includes vegetables, eggs, chicken, fruits, and even processed foods. Food contaminated with Salmonella looks and smells normal, making it difficult to know what is safe. Washing food before you prepare it, cooking it to the correct temperatures, and serving and storing food correctly are vital to keeping safe.
Salmonella can spread from people to animals and vice versa. As a reptile owner, one important factor of handling animals is washing your hands before and after. Washing your hands is number one when it comes to prevention. This also applies to changing diapers, using the toilet, and helping clean up after others using the toilet. If you happen to have Salmonella, it is important to not prepare or serve other people their food until your symptoms have gone.
Salmonella is more common in the summer. Warm weather means picnics and picnics mean food left outside. Making sure meals are properly put away and not left outside for more than an hour can prevent bacteria from growing.
Certain people are at higher risk to a Salmonella infection. Children, the elderly, and those with lower immunity systems have a harder time not only getting rid of the illness but can longer lasting problems. Again, washing our hands can improve the safety of those with lower immunity systems.
Salmonella is more common than most think. Because Salmonella and food poisoning often have the same symptoms, it is difficult to know true numbers. Only when the doctors get involved can we know what bacteria make us sick.
When it comes to outbreaks and recalls, I firmly believe we need to take a pause from our day and read and understand what we can do to protect ourselves. If you have purchased any of these precut melon items, throw them out immediately (even if you have already eaten some form the package) and take the time to disinfect any surface they may have touched. Practicing food safety – in every aspect of our lives – should always be at the front of our thoughts.
The Lange Law Firm- www.MakeFoodSafe.com
Our mission is to help families who have been harmed by severe food poisoning.  When corporations sell food contaminated with Salmonella and cause Salmonella food poisoning outbreaks, we use the law to hold them accountable.
If you were infected with Salmonella after eating pre-cut melon or fruit mixes and are interested in making a legal claim for compensation, we have a Salmonella lawyer ready to help you.  Call us for a free no obligation legal consultation at (833) 330-3663 or send us an e-mail here.
By: Dwight Spencer, Contributing Writer (Non-Lawyer)