Salmonella Tahini Outbreak – Texas Cases Reported
Posted in Our Blog,Outbreaks & Recalls,Salmonella on May 16, 2019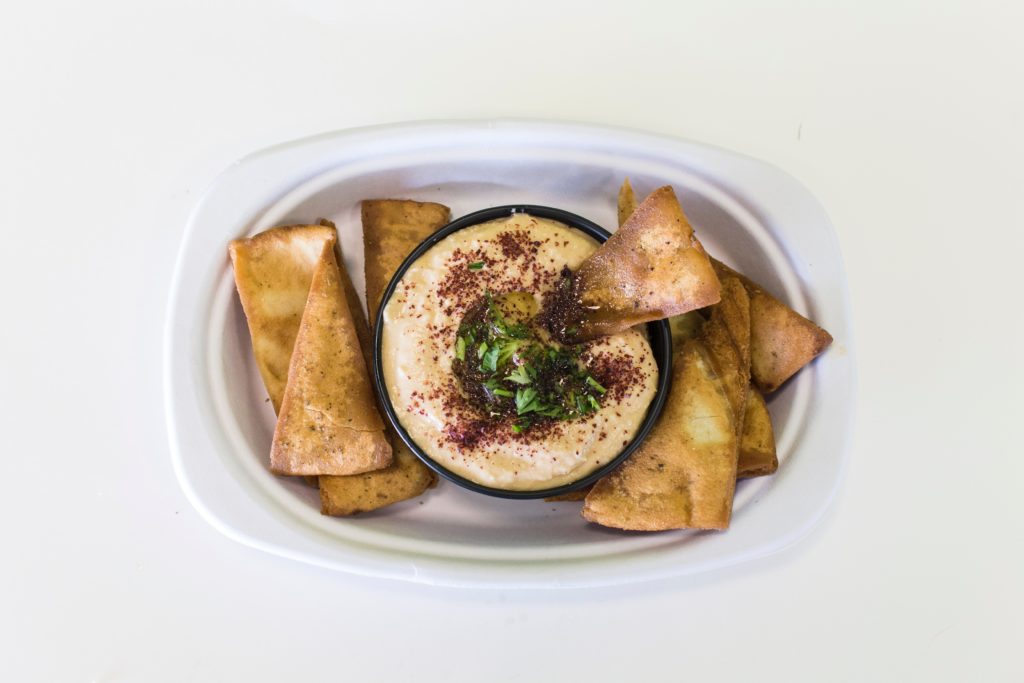 Hummus and baba ganoush lovers take caution today. There is a Salmonella Tahini Outbreak linked to Karawan or El-Karawan labeled tahini. This is especially concerning news for people like me who love Mediterranean and Middle Eastern dishes. There is a confirmed case in Texas. There are also cases in New York and Massachusetts. But fear not, I have put together everything you need to know about this concerning outbreak with the help of our resident Salmonella attorney:
First off, what is Tahini?
Don't feel silly asking this question. It was the most often asked question during the last tahini outbreak linked to salmonella illnesses. In a nutshell, no pun intended, it is the nut butter of the sesame seed. It's basically a simple paste made from ground up toasted or roasted sesame seeds. Some serve it as a dip on its own, or is used in popular Mediterranean and Middle Eastern recipes like, hummus, falafels, and baba ghanoush. It has a high oil content and looks pretty much like a lighter, oilier peanut butter.
Still curious? Here's a picture of it from one of my favorite bloggers The Minimalist Baker: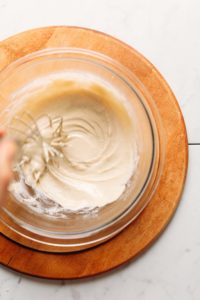 Ok, Got it. Let's Talk About the Outbreak
Let me give you some stats first:
Total Illnesses: 4
Hospitalizations: 1
Deaths: None reported at this time
Last illness onset: March 23, 2019
States with Cases: NY(2), MA(1), TX(1)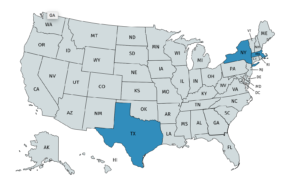 Now, these are just preliminary numbers. It takes up to 3-4 weeks for additional illnesses to be linked to outbreaks from illness to final reporting. This means more cases are likely to be linked to the outbreak.
Also, this is a shelf-stable product, which means it can sit on a shelf for up to two years before expiration. So, it is likely sitting on a home pantry or a restaurant shelf waiting to be made into something. I recommend you check your pantries now to make sure you don't have it in your home. A picture of the product is below. 
The CDC has not yet reported on this particular outbreak, so what we know is based on our friends over at the FDA. According to the FDA's latest announcement:
"The United States Food and Drug Administration, along with the Centers for Disease Control and Prevention (CDC), and state and local partners, are investigating a multistate outbreak of SalmonellaConcord illnesses linked to "Karawan Tahini and Halva" brand tahini imported from Israel.
The FDA has been working with the state of New York and New York City. The New York City Department of Health and Mental Hygiene tested samples of Karawan tahini and found that the product contained Salmonella.
Based on the positive product sample, the available epidemiological data, and traceback data from the investigation, the FDA has requested that the product be voluntarily recalled. Discussions with the U.S. agent for the firm, as well as foreign public health partners are ongoing and additional information will be provided as it becomes available.
The label of the product that tested positive for Salmonella identified Brodt Zenatti Holdings, LLC, of Jupiter, Fla., as the importer of that specific tahini, however, other importers may have also imported "Karawan Tahini and Halva" branded tahini. The investigation is ongoing, but at this time the current outbreak does not appear to be related to the previous 2018-2019 outbreak of Salmonella Concord linked to tahini."
If you are curious, this is what the particular packaging looks like:

Now, it is likely that the typical consumer purchased these bad boys from the grocery store, but also, they could have just eaten it at a restaurant. The FDA confirmed that this particular brand of tahini was (1) sold in bulk to retailers and restaurants, and (2) was also available to consumers at retail locations and online. What retailers sold the product has not yet been identified publicly. There HAS NOT been a recall at this time. So, I would be safe than sorry. Check your pantry and toss it if you have it.
FDA Recommendations and How to Stay Safe During This Outbreak
Our friends at the FDA are looking out for us. They advise consumers to avoid eating any tahini labelled as either "Karawan Tahini" or as "El Karawan Tahini." Even if you already have eaten out of the container and have not gotten sick, do not eat it. The FDA advises that, "consumers with concerns about tahini consumed outside the home should ask their restaurant or retailer if the product they have purchased contains this tahini."
As for food service and restaurant establishments, the FDA advises to "… throw the product out and sanitize any surfaces that may have come in contact with this tahini." But that is not enough. The FDA asks them to take another step further to ensure the safety of their customers:
"In the event that retailers and/or other food service operators are found to have or handled Karawan tahini or other potentially contaminated food in their facilities, they should discard is and:
Contact their local health department and communicate to their customers regarding possible exposure to Salmonella.
Wash the inside walls and shelves of the refrigerator, cutting boards and countertops, and utensils that may have come in contact with recalled tahini; then sanitize them with a solution of one tablespoon of chlorine bleach to one gallon of hot water; dry with a clean cloth or paper towel that has not been previously used.
Wash and sanitize display cases and surfaces used to potentially store, serve, or prepare recalled tahini.
Wash hands with warm water and soap following the cleaning and sanitation process.
Conduct regular frequent cleaning and sanitizing of cutting boards and utensils used in processing to help minimize the likelihood of cross-contamination."
Got Sick? See Your Doctor Right Away
As with any outbreak of Salmonella, if you think you are sick from eating a contaminated food item, seeing your doctor is highly recommended. Only a doctor can diagnosed a Salmonella infection, usually from obtaining a stool culture from a sick patient.
If you have eaten any tahini products and are concerned you may be sick, here are the telltale signs of a Salmonella infection:
diarrhea (sometimes bloody)
fever
abdominal cramps
headaches
lethargy
It is important to note that those at high risk of illness, like the very young, the elderly, and those with compromised immune systems can have more severe illnesses. Severe Salmonella infections can be fatal, which is why urgent medical care is a good idea.
The Lange Law Firm
Our mission is to help families who have been harmed by contaminated food or water.  When corporations cause Salmonella food poisoning outbreaks or Legionnaires disease outbreaks, we use the law to hold them accountable.  The Lange Law Firm, PLLC is the only law firm in the nation solely focused on representing families in food poisoning lawsuits and Legionnaires disease lawsuits.
If you were infected with Salmonella after eating fresh cut melon or melon mixes and are interested in making a legal claim for compensation, we have a Salmonella lawyer ready to help you.  Call us for a free no obligation legal consultation at (833) 330-3663 or send us an e-mail here.
By: Candess Zona-Mendola, Editor (Non-Lawyer)